Annabelle Moseley, author of 
Sacred Braille: The Rosary as Masterpiece through Art, Poetry, and Reflections 
(En Route Books & Media, 2019)
, 
will be hosting a virtual meet-the-author via Zoom on Saturday, August 15, 2020, at noon Eastern. Only 100 tickets are available – get yours today! 
https://sacredbraille.eventbrite.com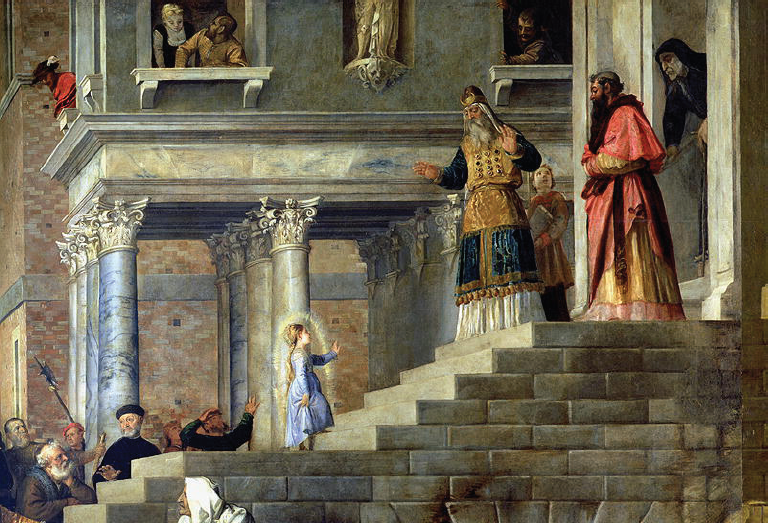 En Route would like to join with Titian in the Presentation of Mary through a wonderful, full-color book that's also available in Braille. It's a book for the sighted as well as for the blind!
---
Sacred Braille: The Rosary as Masterpiece through Art, Poetry, and Reflections
by Annabelle Moseley
What better gift could Our Lady have given us than the Rosary? The Rosary is sacred braille in that it is a miraculous juxtaposition of a language of prayer we can feel with our hands, joining word to touch. It is the Rosary to which our fingers may cling, as our flesh craves something tangible. The decades of the Rosary can be thought about, and, quite literally, felt, at the same time. While contemporary society separates the ideas of "thinking" and "feeling," Scripture unites all functions in the heart. If we meditate on the words, "Mary treasured up all these things and pondered them in her heart," (Lk 2:19) the thinking and feeling functions are joined. The Rosary, through engaging both thought and touch, unites our spiritual and physical natures; our thinking and feeling faculties.
Hardback: $25.99 | Paperback: $17.99 | Kindle: $9.99
The Most Holy Rosary: The Joyful Mysteries
The Most Holy Rosary: The Sorrowful Mysteries
The Most Holy Rosary: The Glorious Mysteries
The Most Holy Rosary: The Luminous Mysteries
Annabelle's WCAT Radio Shows – "Destination: Sainthood" and "Then Sings My Soul"
Morning Air Interviews
Catch Annabelle Moseley every First Monday of the Month at 7:30 am on Relevant Radio's "Morning Air"
John Harper, Morning Air, "Annabelle Mosely discusses the redemptive spirit of Easter and keeping it alive as we honor the saints in the month of April" (April 5, 2021)
John Harper, Morning Air, "Annabelle Moseley discusses the importance of Marian Devotion while she share 8 ways to honor the Immaculate Conception" (December 7, 2020)
John Harper, Morning Air, "Annabelle shared about her family's personal devotion to St. Joseph" (November 4, 2020)
John Harper, Morning Air, "Annabelle Moseley gives us reasons to rely on Our Lady of Sorrows" (September 25, 2020)
John Harper, Morning Air, "Annabelle Moseley gives us 4 ways to celebrate Augustine on his Feast day" (September 1, 2020)
John Harper, Morning Air, "Annabelle Moseley discusses ways to honor the Immaculate Heart of Mary" (August 5, 2020)
John Harper, Morning Air, "Annabelle Moseley on devotion to the Precious Blood" (July 16, 2020)
John Harper, Morning Air, "Hour 2-Sacred Heart Devotion, Catholic School Closures??, Fatherhood, Sunday Gospel Reflection" [starts after the 2-minute mark] (June 19, 2020)
John Harper, Morning Air, "Pandemic Small Business Impact, Families returning to new "Normal, The Ascension, Honoring Mary" [starts after the 37-minute mark] (May 21, 2020)
John Harper, Morning Air, "Power of Divine Mercy, COVID-19 Stories from the Field, Honoring the Holy Eucharist, Quarantine Update from Italy" [starts after the 15-minute mark] (April 15, 2020)
John Harper, Morning Air, "Monday Lenten Group and keeping routine during pandemic, Writing Letters to God" [starts after the 25-minute mark] (March 30, 2020)
John Harper, Morning Air, "The psychology of pandemics, Lenten booster shot, Honoring St Joseph" [starts after the 35-minute mark] (March 11, 2020)
John Harper, Morning Air, "Bishop Stika and his Ad Limina Visit, Love in your Marriage, Holy Family Devotions" [starts after the 14-minute mark] (February 11, 2020)
John Harper, Morning Air, "Helping Persecuted Christians, Siblings Closer Together, Holy Name Devotion, OneLifeLA" [starts after the 24-minute mark] (January 15, 2020)
John Harper, Morning Air, "David Daleiden Case, Gift of Priestly Celibacy, The Presentation of Mary, Role of Health Sciences in our Catholic culture" [starts after the 34-minute mark] (November 21, 2019)
John Harper, Morning Air, "Religious Education, Newman Centers, Our Lady of the Rosary, Helping Those with Addictions" [starts after the 25-minute mark] (October 8, 2019)
Watch Annabelle's part on Masterpieces, a film on Amazon Prime! Click the image below for access!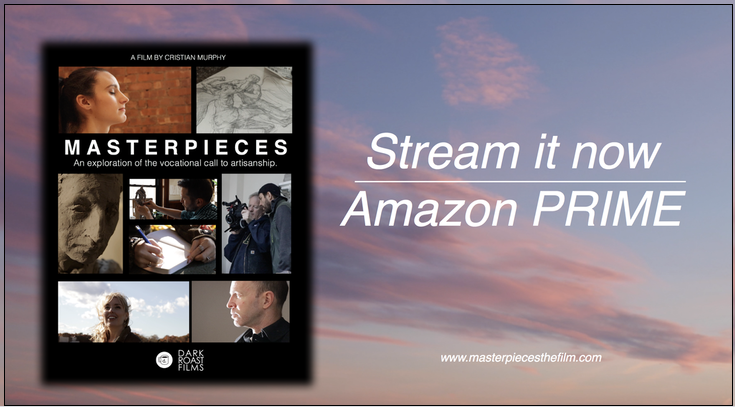 REVIEWS
SACRED BRAILLE – The Rosary as Masterpiece through Art, Poetry, and Reflections by Annabelle Moseley. A review by Deacon Marty McIndoe. (May 13, 2020). Available online here.
TESTIMONIALS
"Sacred Braille is the vade mecum of initiation to beauty in art, religion and prayer for the Catholic family. I am giving it to my 10-year-old granddaughter who has a yen for painting and poetry." — Jacques Cabaud, author of Is Mary Appearing Today?
"I've read hundreds of books, articles and papers about Mary…but nothing like this. Moseley's work is not just deeply beautiful poetry that is lovely to read, it's life-changing poetry packed with life changing insights–life changing because you will come out of this knowing Mary and her Son better, you will be more intimate with them in a way you did not expect, and you will know yourself better in the process. All of this was a big surprise, books like this are rare, and there is no other Rosary book like this: Moseley has realized that the Rosary is divine poetry and her book taps into that amazing reality. And her book is not just poetry! The reflective questions she has toward the end truly lead to critical insights about one's relationship with God and with Our Lady. I should add I almost inevitably find questions like this lacking in some way, if not simply shallow, and that was another surprise: that these questions are not only not shallow, they are profound and so very sweetly sharp. There are many more surprises: artwork, music (yes, music!), a Marian retreat for individuals or groups, meditations on her Seven Sorrows, and on and on, all leading into Mary's Sorrowful and Immaculate Heart. As that famous song asks, 'Mary did you know?' The Catholic Church's answer to that song's question is of course a resounding Yes, she knew her Son is God, the Lord, the great I AM, that He would suffer out of love for us, and by diving into Moseley's poetic Rosary you will know too, and you will know it with Mary and through her eyes…you will come to know Mary and her Son in a new way that will astound you." — Keith Berube, author of Mary, the Beloved
"Sacred Braille by Annabelle Moseley is vastly more than a 'how to' guide for praying the Rosary. Perfect for beginners and devotees alike, this treasury of sacred poetry, prose and art takes a most refreshing and delightfully novel approach to meditation on the sacred mysteries of the Rosary – those deep truths which, all too often, our triple concupiscence 'blinds' us. Not unlike De Montfort's "The Secrets of the Rosary," Moseley's book seems destined to become a classic, and is an essential addition to every public and private Catholic library." — Jayson Brunelle, author of Apostles of Light of the Immaculate Heart of Mary
"One of the most profound books I have been graced to read. The depth of Annabelle Moseley's reflections and the beauty of her carefully chosen words reveal the Rosary for the complete school of spirituality that it is." — Shane Kapler, author of Marrying the Rosary to the Divine Mercy Chaplet
"Annabelle Moseley's Sacred Braille: The Rosary as Masterpiece through Art, Poetry, and Reflections is a masterpiece about a masterpiece! I love this book's title, themes, and artwork, not to mention its lovingly lyrical poetry. Its pages exude truth, beauty, and goodness, and all in a such a graceful way, befitting our Blessed Mother. Whether this is your first or your forty-first book on the rosary, I wholeheartedly recommend that you behold it, read it, relish it, and pray it repeatedly." – Kevin Vost, Psy.D., author of twenty books, including Memorize the Mass! and 12 Life Lessons from St. Thomas Aquinas.
"St. Thomas Aquinas once wrote that 'nothing is in the intellect which was not first in the senses.' Annabelle Moseley has created a marvelous manifestation of this truth in her book, Sacred Braille, which entices the soul to experience beauty through Sacred Art, poetic stanzas, and, of course, the divine touch we experience through the recitation of the most holy rosary. Read it, and be inspired." – T.J. Burdick, author of The Rosary in Kid Speak
"A trademark of Annabelle Moseley's poetry is close attention to detail and a sympathetic imagination. Sacred Braille includes an ingenious use of the mirror sonnet form which Moseley originated. Even more impressive are her emotional range and the deep compassion of her poems. Her poems are suffused with feeling and are the product of the poet's deep faith in the face of profound loss—the sort of loss that art exists to help us endure." — Ned Balbo, American Poet, Translator and Essayist
AMAZON REVIEWS – 100% 5 Stars!
Tommy 9.6
An inspired reflection on the jewel of prayer with our Blessed Mother. The author's love of art and of the rosary both shine forth from this beautifully illustrated book. I love how she was able to incorporated paintings and photos from a variety of artists to illustrate visually each mystery. I recognize many of the paintings as classics of Western Art. What I find especially nice are the incorporation of many images found at the Seminary of the Immaculate Conception located in Huntington, NY. I am so very pleased to see that this book includes not only the Joyous, Glorious, Luminous and Sorrowful Mysteries but also the Seven Sorrows of Mary, and meditation on the Divine Mercy chaplet. Both are sorely lacking in any other book on the Rosary I have seen. Thank you for this.
Clear-Cut Computing Corp
"There are few books that one uses over and over again. I realized this as I prayed the Joyful Mysteries  of the rosary, outside by my statue of Mary today. Beginning each decade with the poetry of Annabelle Moseley, from her book, "Sacred Braille," launched me into a deeper connection with each mystery. The book is well laid out; one can focus on any section of the book and match it with their prayer activity. During the pandemic lock-down, I asked for permission to run a group prayer of the Sorrowful Mysteries, every Tuesday, via a virtual connection with many of my Catholic brothers and sisters. Many people I knew, some I had never met, but all became my friends. Using the art from the book and the poetry by Annabelle, everyone felt drawn closer to God through Mary. "Sacred Braille" is one book that will forever be in my library and frequently off the shelf to be put in use." – Paul J. Montenero
Matthew P. Ryan
Meditative book great for reflection read and viewed to be savored prepare to go over 2 or 3 pages at a sitting- great!!
Chick
Superb book- profound, thought- provoking work.
Niclas
This book came as a blessing at the right time. We are surrounded with so much sorrow and pain that I needed something to bring me closer to God and prayer. The book is so beautifully written, so poetic and loving, witty and charming at the same time. I would recommend this book to anyone wanting to feel closer to God. Very inspiring, thank you Annabelle!
Carolynn Lucca
A wonderful book and a beautiful way to approach the Rosary. Beauty converging with grace-food for the heart and soul!
ABOUT THE AUTHOR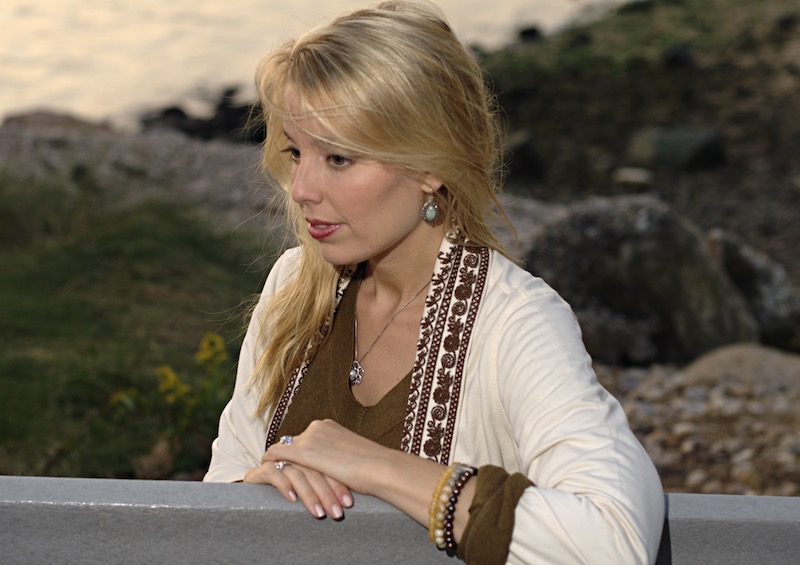 Annabelle Moseley is an award-winning American poet, author of nine books, Professor of Theology and host of the Catholic radio shows and podcasts on Sacramental Living: "Then Sings My Soul," and "Destination: Sainthood — Journey to the Great Cloud of Witnesses," on WCAT Radio. Moseley's work as a poet is featured as one of five artists profiled in the 2019 Documentary Film, Masterpieces, about the vocational call of the arts. This film is available to view through Amazon Prime and Formed On Demand (formed.org).
Moseley has won the titles of Walt Whitman Birthplace Writer in-Residence (2009-2010) and 2014 Long Island Poet of the Year. She teaches at St. Joseph's College in New York and at St. Joseph's Seminary (Dunwoodie, NY) where she specializes in the field of Theological Aesthetics with an emphasis on the intersection between theology and literature. Moseley has led various retreats and workshops for the Diocese of Rockville Centre, New York, and is the founder of Desert Bread (desertbread.org), a series of lectures on faith and the arts that concludes with sharing a meal and taking a collection of canned food donations for local food pantries. Moseley is a frequent columnist for the Catholic online magazine, Aleteia.
Born on the Feast of Our Lady of the Rosary, Annabelle Moseley was baptized at the Church of St. Louis de Montfort (a saint known for his special devotion to the Rosary). Raised on the North Shore of Long Island, Moseley continues to reside there, grateful for the domestic church she has built with her husband and their children.
Scholars of the Sacred: Dominican Theologians in Late Medieval Byzantium by James Likoudis This in-depth study of the Catholic–Orthodox reunion efforts during the tumultuous 11th –15th centuries reveals the vital role played by the Dominican Order in shaping the...
read more