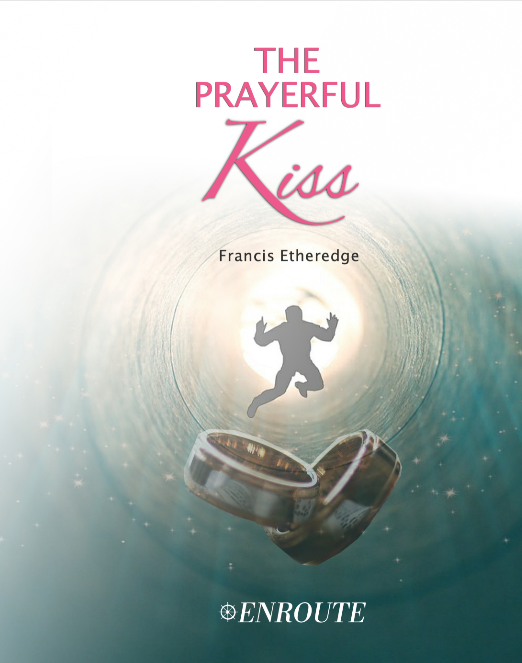 The Prayerful Kiss (A Collection of Poetry and Prose)
by Francis Etheredge
Are a "Prayer" and a "Kiss" irreconcilable? This is the question Francis Etheredge examines through this medley of "moments," both painful and beautiful, which are laid out as a kind of word-quilt that ranges over many years of life and writing. A theme among these "impressionistic" accounts of life is the "sharp thread" of an almost endlessly repetitive pain of "passing through" relationships. Marriage emerges as a triumph of God, reconciling the apparent contradiction between the "prayer" and the "kiss."
Paperback: $14.95 | Kindle: $9.99
Preface by Helen Williams
General Introduction
A Reader-Writer Dialogue
Joseph: Husband of Mary, Mother of The Son
Part I: Today
The Prayerful Kiss
A Philosophical Psalm 139
Christ
Part II: Spiralling Upwards?
The Four Seasons

Autumn Triptych (I)
Winter's Frosty Days (II)
Spring-a-Light (III); and
Summer Clothes us All (IV)
Part III: Searching
A Trilogy in Search of Self
Running Speech (I)
Particularism (II); and
Water from the Rock (III)
Why Did I Look?
Dew
Part IV: Pain and Joy
Indelible
Suicide
Hidden
The Prayer in our Search for Work
Losing her
Freezing
The Family Tree
Part V: Passing Through
Psalm 151
Loneliness
Mud
A Friend
In the Church Wood
Experience
A Trilogy of a Kind
Grape Juice (I)
Blossom (II)
The Question (III)
Part VI: Writing
My Words Bled
Day-Broken-Bread
Word-Lights
The Gambler
A Bluesy Day
I Wrote
Word-Work
After-words
Without Words
Part VII: Christ and His Church
A Trilogy: Exhausting Human Experience
Part I: The Endless Cycle of "Relationships"
Part II: Psychological, Philosophical and Theological Answers
Part III: The Answer of God in Action
A Crib Trilogy
Christmas (I)
A Christmas Present (II)
The Children's Gift (III)
Ecumenism (2002)
An Angel
The Domestic Church
Oh Flaming Fire
Let us Pray
Evangelization
---
REVIEWS
"Kelly's Reviews" by  Kelly Jayne Lazell at Goodreads. (June 5, 2020), available here.
"The cure for loneliness the world won't tell you about" by Fr. Robert McTeigue, SJ. Aleteia (February 10, 2020), available here.
The Prayerful Kiss, Reviewed by Eileen Quinn Knight, Ph.D. Profiles in Catholicism (January 31, 2020), available here.
---
TESTIMONIALS
"The One, the Good, the True, and the Beautiful are transcendental attributes of God. The Prayerful Kiss is a reflection of true beauty and connects us to God in a way that no other book has ever done." – Gordon Nary, Editor, Profiles in Catholicism

"A Prayerful Kiss is an astounding book! I never thought I would find a 21st century Catholic metaphysical poet, but now I have. Besides that, you can actually understand the poems, which is rather rare for readers like myself! In what might be a new genre, Etheredge alternates sets of poems with autobiographical material, and his commentaries are as potentially life-changing as his poetry. Get it, read it, and let the Spirit flow!" – Ronda Chervin, Ph.D. is the author of numerous books on Catholic spirituality and a professor of philosophy
ABOUT THE AUTHOR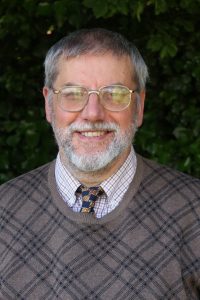 Mr. Francis Etheredge is married with eight children, plus three in heaven.
Francis is the author of Scripture: A Unique Word, and a trilogy From Truth and Truth (Volume I-"Faithful Reason"; Volume II-"Faith and Reason in Dialogue"; Volume III-"Faith Is Married Reason"), all of which are published by Cambridge Scholars Publishing; and of The Human Person: A Bioethical Word, The Family on Pilgrimage: God Leads through Dead Ends, The Prayerful Kiss, Conception: An Icon of the Beginning, Mary and Bioethics: An Exploration,  and Honest Rust and Gold: A Second Collection of Prose and Poetry, all of which are published by En Route Books and Media.
Francis is currently a freelance writer and speaker and his "Posts" on LinkedIn can be viewed here. Poetry; short articles; autobiographical blog; excerpts from books; and "Philosophize: A Ten Minute Write." He has earned a BA Div (Hons), MA in Catholic Theology, PGC in Biblical Studies, PGC in Higher Education, and an MA in Marriage and Family (Distinction). Enjoy these additional articles by Francis Etheredge:
OTHER POPULAR SPIRITUALITY BOOKS Honest Rust and Gold: A Second Collection of Prose and Poetry by Francis Etheredge Honest Rust and Gold: A Second Collection of Prose and Poetry. Rust is the breaking down of metal, owing to water, air and other factors, whereas gold does not deteriorate; and,...
read more