La Crisis en la Iglesia: Un Diálogo Semi-Ficticio entre Un Católico en Evolución Post-Vaticano II James Marley y una Católica de la Doctrina-Eterna Ronda Chervin
La Crisis en la Iglesia es semi-ficticio. Quiero decir con este término, que lo que es totalmente real son las opiniones expresadas por Ronda en los diálogos. Sin embargo, los nombres de lugares y los pensamientos de otros participantes, incluyendo el otro compañero de diálogo, James Marley, no son reales. La Crisis en la Iglesia se parece más a un largo artículo de opinión que a un libro académico. Por lo tanto, no he incluido referencias a muchos otros escritores sobre los mismos temas que he mencionado, ni a destacados oradores y escritores sobre la crisis.
Libro en Rústica: $14.95 | Kindle: $9.99
TESTIMONIALS
"Cuando Eclesiastés 7:12 explicó que "la sabiduría da vida a los que la poseen", su autor no necesitaba más que Ronda Chervin como explicación de lo que quería decir. En este diálogo comprometido, Chervin expone las divisiones en nuestra Iglesia y revela la gracia que es necesaria para sanarlas." – Dr. Sebastian Mahfood, OP, co-autor con Dra. Ronda Chervin de Catholic Realism.
"La mayoría de los católicos sienten que desde la época del Vaticano la Iglesia ha estado experimentando una crisis, que generalmente describirían como una experiencia de división sin precedentes, que, inquietantemente, se manifiesta más claramente en el área de la doctrina. Si bien esto es ciertamente cierto … hay más en esta crisis. Chervin, la filósofa católica más articulada de la Iglesia hoy en día (¡70 libros publicados y contando!) abre este tema (que ha existido durante tanto tiempo que la gente está empezando a aceptarlo como la "nueva normalidad") de una manera verdaderamente fascinante, es decir, en sí mismo … sin precedente. A través de un diálogo amistoso, pero intenso con un colega, el Dr. Chervin demuestra (como solo un filósofo puede) que la lucha espiritual de la era moderna, que es la base subyacente de la crisis en la Iglesia, es la cuestión "políticamente incorrecta" de … La verdad. Como señaló el cardenal Joseph Ratzinger en su libro… Verdad y tolerancia (Ignatius Press, 2004; p.193): "La confianza para buscar la verdad y encontrarla nunca es anacrónica: es precisamente esto lo que mantiene la dignidad del hombre, lo que rompe el particularismo y lo que lleva a los hombres unos hacia otros más allá de los límites de sus entornos culturales sobre la base de su dignidad común".  El nuevo libro del Dr. Chervin, a través de un enfoque dialógico (que ha sido defendido por el filósofo griego Sócrates, el filósofo judío Martin Buber y el filósofo católico San Juan Pablo II) muestra que en medio de esta crisis, hay esperanza … así como una oportunidad para el crecimiento y la curación." — Fr. Lawrence Edward Tucker, SOLT, autor de The Prayer of Jesus Crucified, Adventures In The Father's Joy, To Whom The Heart Decided To Love, y The Redemption of San Isidro.
ABOUT THE AUTHOR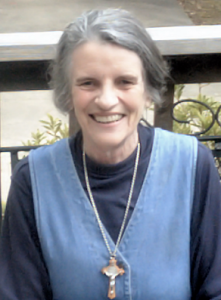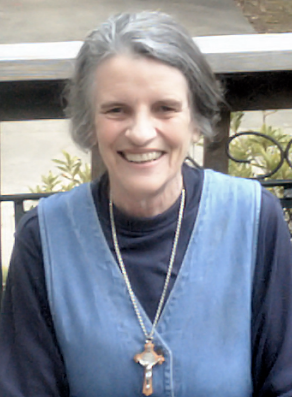 Ronda Chervin tiene un doctorado en filosofía de la Universidad de Fordham y una maestría en Estudios Religiosos del Instituto Apostólico de Notre Dame. Ella es una conversa a la fe católica de origen judío pero ateo. Más de sesenta libros suyos han sido publicados por editoriales católicas en el área de la filosofía y la espiritualidad.
OTHER POPULAR SPIRITUALITY BOOKS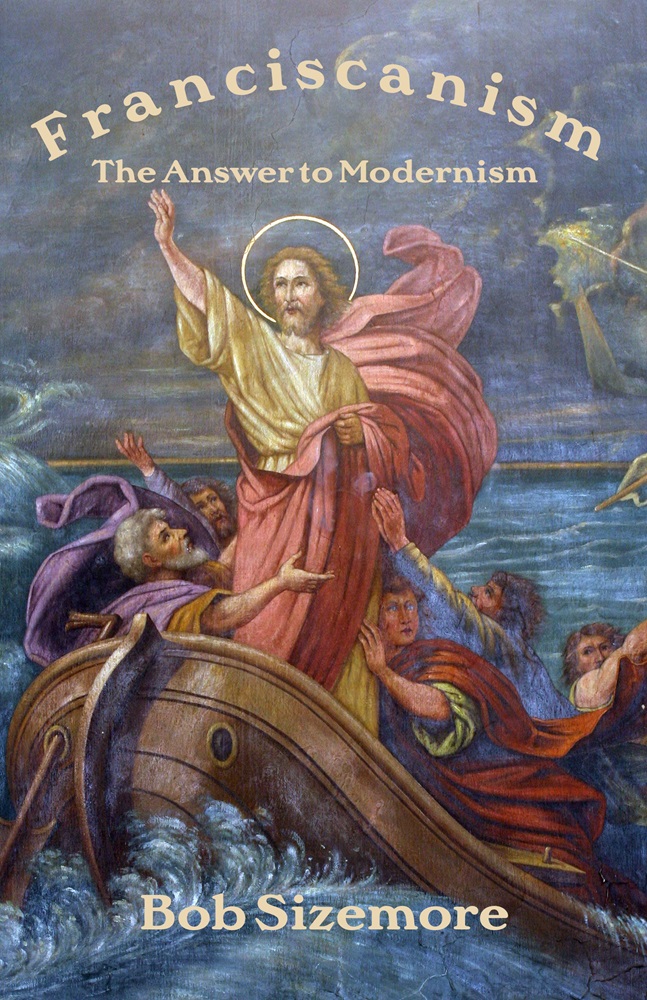 Franciscanism: The Answer to Modernism By Bob Sizemore In a culture of death, St. Francis restores us to life. This book invites the reader into Franciscanism as the answer to Modernism.   Paperback $7.99 | Kindle $2.99  TESTIMONIALS "As a Lay Dominican, I found in...
read more