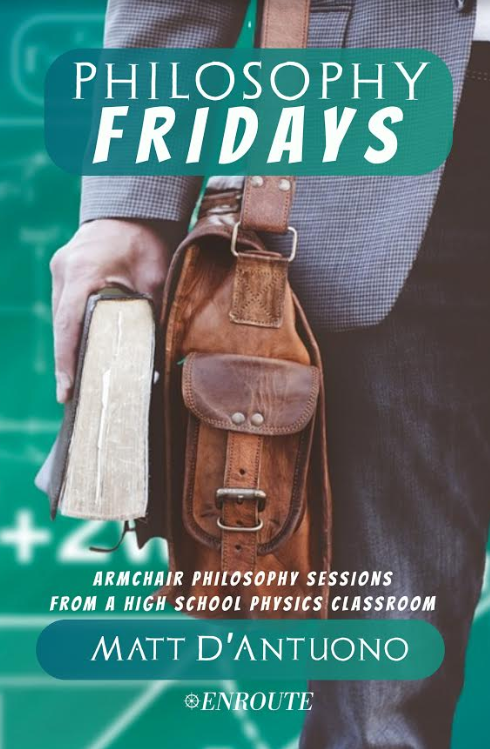 Philosophy Fridays: Armchair Philosophy Sessions from a High School Physics Classroom
by Matthew D'Antuono
Aristotle began his great study on causes, which he called Metaphysics, with a simple connection to physics: "All men by nature desire to know. An indication of this is the delight we take in our senses." High school physics teacher Matt D'Antuono makes a similar connection in his own teaching. While discussing the nature of science with his physics students, Matt pointed out that their topic of conversation was technically not science any more. Instead, when they were talking about the nature of science, they were doing philosophy. The students then wanted Matt to teach them some philosophy, and Philosophy Fridays became a classroom tradition. Everyone will find within this book the kind of practical wisdom that enlightens and engages the young mind in the act of contemplating all the wonders of our world, both physical and metaphysical.
Paperback: $14.99 | Kindle: $9.99
REVIEWS
Pravin Thevathasan, Review, Christendom-Awake. [Coming soon.]
Lauren Lester, Review, Institute for Theological Encounter with Science and Technology, Winter 2020 Bulletin, Vol. 51, 1, pp. 5-6
TESTIMONIALS
"Philosophy is like language in two related ways: it is the expression of an innate and universal curiosity, and it is best learned when we are young. Most philosophers are too busy, or too proud, to write for teenagers, but not Mr. D'Antuono. These dialogs are obviously real, not imagined, as will be clear from anyone with experience with that age group, and it will cause significant increases in both thinking and smiling on both sides of the teaching desk." – Peter Kreeft, Professor of Philosophy, Boston College
"Our culture is philosophically malnourished.  Not only do many young people lack coherent answers to the great questions of life, they haven't even asked the questions. A soft nihilism is all they know. Matt D'Antuono has succeeded in something very difficult, getting the young people in his classes to think about what really matters, arousing their hunger for answers, and doing it in a way that is fun for them. A very clever and interesting book by a very good teacher." – Stephen M. Barr, Professor of Physics, University of Delaware
"Teaching becomes a noble task as Mr. D'Antuono encourages his high school students to ask questions, seek truth and discover beauty. But there is more: like Handel, D'Antuono wishes 'to make them better.' Philosophy Fridays achieves its purposes." – Msgr. Robert Harahan, Headmaster, Seton Hall Preparatory High School 
ABOUT THE AUTHOR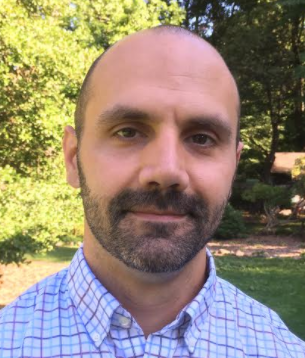 Matt D'Antuono is a high school physics teacher who lives in New Jersey with his beautiful wife and nine children.
He holds bachelor's degrees in physics and philosophy and a master's degree in special education. He is working on a master's degree in philosophy at Holy Apostles in Cromwell, CT.
Matthew D'Antuono is a member of the Catholic Speakers Organization, CatholicSpeakers.com.
You can find him on YouTube at DonecRequiescat.
Matt's column on the National Catholic Register may be found here. A couple of discrete samples are below.
Articles by Matt:
Disputed Catholic Landmarks by Gerard Verschuuren Everyone's life has landmarks: when you were born, when you graduated from school, when you got your first job, when you got married, and so many more. There must be many landmarks in the history of the Catholic...
read more