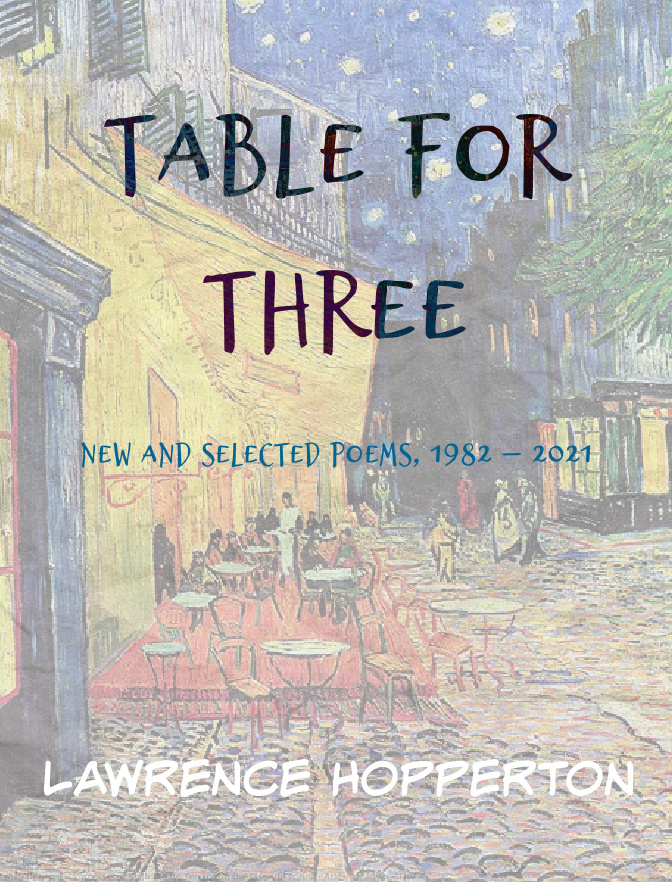 Table for Three: New and Selected Poems, 1982-2021
by Lawrence Hopperton
These poems, written over forty years, illustrate a spiritual landscape evolved from both secular and profane perspectives, from church windows to a handful of dirt, love and grief to redemption at the edges of our world. They invite readers into an engagement with the world – an engagement both thoroughly spiritual and sensuous. Personal experiences and associations become anchorage on this journey with the spirit of God (Spiritus Dei) and the spirit of creation (Spiritus Mundi).   
Paperback: $14.95 USD | Kindle $9.99 USD
TESTIMONIALS
"The spirit dwells among us in the people we love, in the things we do, and in the places we hold dear. There are numerous memorable poems in Table for Three such as "Twenty-four Line Loaf," "Ordinary Sunday," and "Barra." Hopperton proves that love endures in the face of loss and joy prevails against the challenges of sadness. In a voice that balances both the secular and the liturgical, this book presents a compendium of song, praise, celebration, and poetry where the poet comes to grips with grief and how the spirit triumphs. Table for Three is an inspiration." – Bruce Meyer is author of over 60 books of poetry, short fiction, and literary criticism. His most recent book, releasing in April, 2021, is Grace of Falling Stars
ABOUT THE AUTHOR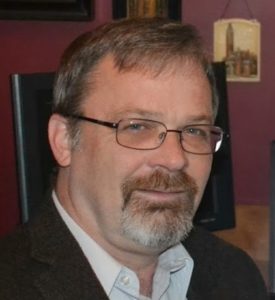 Lawrence Hopperton lives in Stouffville Ontario. Former editor of the University of Toronto Review, and founding editor of Nimbus Press, his poetry has been published internationally, most recently in the Fifth Lummox Anthology out of Los Angeles, and the anthology entitled Tamaracks: Canadian Poetry for the 21'st Century. His first chapbook, Songs of Orkney and Other Poems was published by South Western Ontario Poetry in 1983, and his second chapbook, Ptolley Bay, published by Lyrical Myrical Press appeared in 2013. Larry recently retired as the F Director of Distributed Learning at Tyndale University & Seminary.
OTHER POPULAR SPIRITUALITY BOOKS
A Philosopher Reflects on the Rosary by Raymond Dennehy In this book, Catholic philosopher Raymond Dennehy demonstrates to the reader that besides being a powerful source of God's grace and, as Father Garrigou-Lagrange observed, "a school of contemplation," the Rosary...
read more