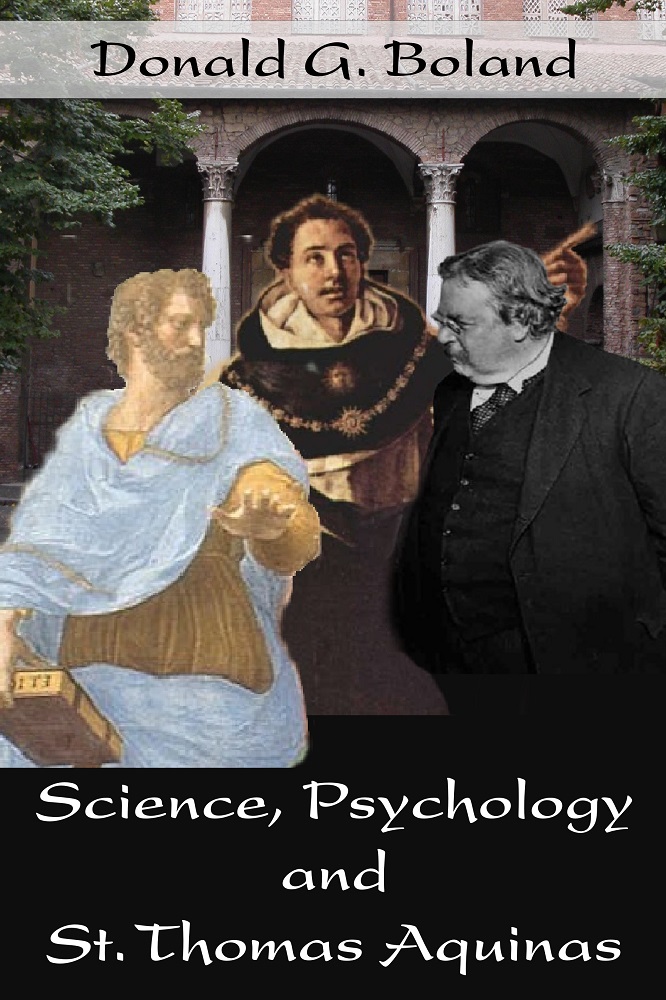 Science, Psychology and St. Thomas Aquinas
by Dr. Donald G. Boland
An opposition does exist between Aristotle's psychology and today's modern psychology, but it is not as clear-cut as most think. This book, grounded in the wisdom of Aristotle and St. Thomas Aquinas, seeks to resolve what tension there is between the two in regard to understanding the human soul. While modern science retains a place in the study of human psychology, as a partially natural science, or as an empirically and mathematically based science, it does not result in a full or adequate understanding of the psyche of the human being. Donald G. Boland lays out in the chapters of this book how an Aristotelian explanation of psychology provides a holistic approach to a field of study that is in essence spiritual, namely, the human soul.
Paperback: $29.95 | Kindle: $9.99
TESTIMONIALS
"As a necessary preparation to the principal work of his book, Dr Boland discusses with clarity and in totality Aristotle's long neglected and poorly understood causal lines of explanation of reality and the particular natural sciences ordered according to the degrees of formal abstraction from matter. Thereafter he gives a most thorough and hierarchically ordered exposition and discussion of the true philosophical science of human psychology, that is to say, as found in the works of Aristotle and St. Thomas Aquinas. This is the principal and most important part of his book. It fittingly culminates with a study of the human person and serves as a necessary foundation to the second part of Dr Boland's book – the development of a truly Thomistic synthesis: incorporating the good to be found in modern psychology and rejecting what is nonsense and even dangerous and harmful. I cannot speak highly enough of this book – it is a privilege to endorse it. I believe it is destined to a have a most beneficial influence: not only in Catholic education; but in any institution of learning where truth is sought for its own sake, and for the sake of the intellectual and moral health of its students." – Frank Calneggia, author of Assertions and Refutations: An Assessment of Dr Tracey Rowland's Natural Law: From Neo Thomism to Nuptial Mysticism
​ABOUT THE AUTHOR

Donald G Boland Ll. B. Ph. D. is a founding member of the Centre for Catholic Studies Inc. in Sydney Australia and is one of its former Presidents. He practiced for a number of years as a lawyer having a degree in law from the University of Sydney. Over much the same time, having obtained a doctorate in philosophy from the University of St. Thomas in Rome, he has taught philosophy and law in both Catholic and secular educational institutions, such as the University of Technology, Sydney, the University of Newcastle, the Aquinas Academy, the Centre for Thomistic Studies Inc., now operating under the name of the Centre for Catholic Studies Inc., and various Catholic seminaries, such as those of the Marists and the Vincentians. His doctoral thesis was on the concepts of utility and value in economics as found in the works of Aristotle and St. Thomas Aquinas.
OTHER FAITH/SCIENCE BOOKS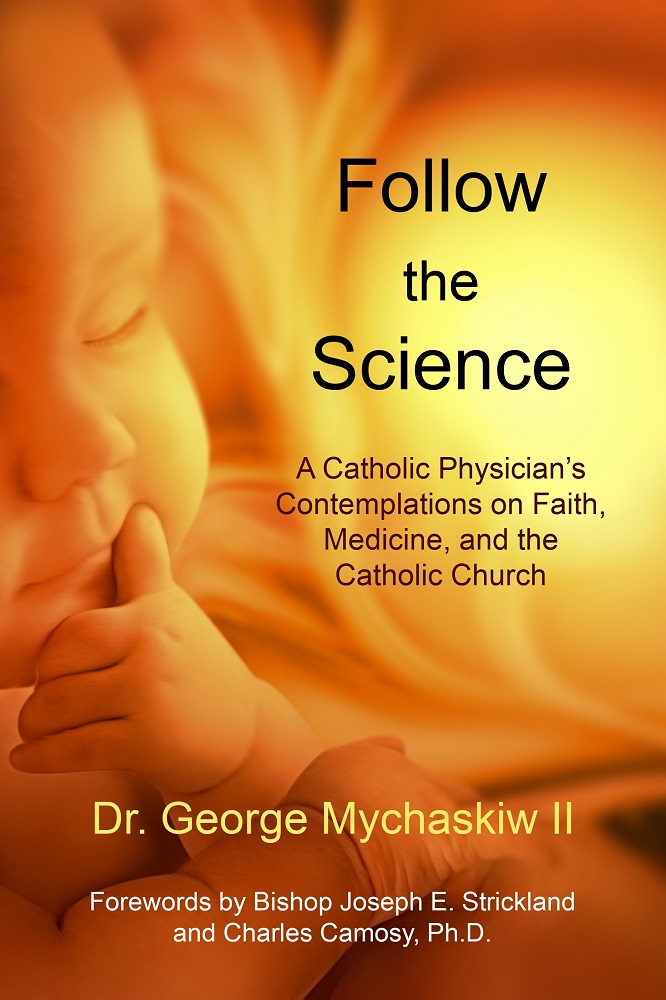 Bishop James D. Conley, Diocese of Lincoln, and Dr. Jere Palazzolo, President, Catholic Healthcare InternationalFollow the Science: A Catholic Physician's Contemplations on Faith, Medicine, and the Catholic Church by Dr. George Mychaskiw II with forewords by Bishop...
read more