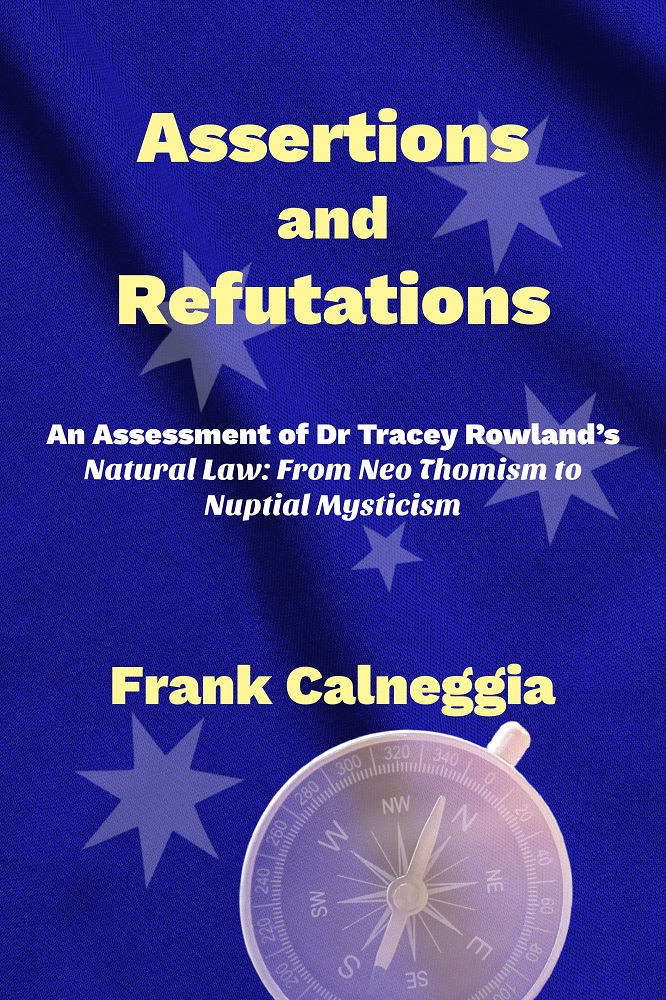 Assertions and Refutations: An Assessment of Dr Tracey Rowland's Natural Law: From Neo Thomism to Nuptial Mysticism
by Frank Calneggia
This book unties the philosophical knot of Dr Tracey Rowland's assertions concerning the natural moral law, Faith and reason, nature and grace. To lay bare every bend and twist of this knot and refute Dr Rowland's assertions, Frank Calneggia has quoted extensively from two Vatican Councils; Pope Benedict XVI and seven of his predecessors; St Thomas Aquinas; and a number of the very best twentieth century Thomists.
Paperback $19.95 | Kindle $9.99
TESTIMONIALS
"I used selected extracts from Frank Calneggia's analysis and critique of Dr. Tracey Rowland's book Natural Law: from Neo-Thomism to Nuptial Mysticism in an appendix to my recent book Natural Law – Australian Style. Readers now have the distinct advantage of reading the full text of his work. In it, one will see how thoroughgoing his analysis and critique is. I felt the need only to extract his powerful responses to points made in the early part of his work, which are numbered 1 to 21. In fact, as may be seen on reading his work, he goes on to respond in quite amazing detail to another 130.  The popes, especially of recent times, now over a period of more than a hundred and forty years, have endorsed the need for Catholic academics to use our human reason to propound and defend the Natural Moral Law. What I found most impressive in Calneggia's responses are the number and depth of detail of citations from magisterial documents that he was able to bring to bear in direct refutation of the position of Rowland on Natural Law, and most significantly citations from Pope Benedict XVI, whose work Rowland should know well as she has herself written a book on him. Though Calneggia covers many other significant aspects of her position on Natural Law, that aspect of his response is quite devastating. But, more generally, if it only succeeds in bringing to the attention, not just of modern Catholics but also of all people amenable to reason, what is the true position of the Church on the meaning and place of the Natural Law in the defence of Faith and Morals, this work will in my view prove to be one of the most valuable contributions on the subject." – Donald G Boland, author of Natural Law – Australian Style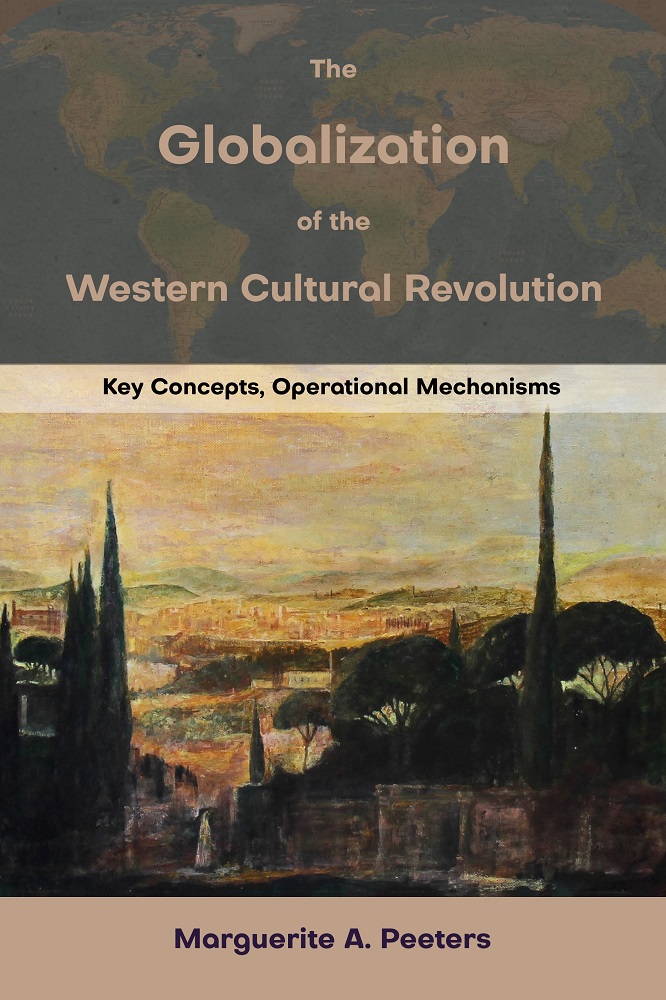 The Globalization of the Western Cultural Revolution: Key Concepts, Operational Mechanisms by Marguerite A. Peeters, Ph.D. A new ethic, secularist in its radical aspects, has spread like wildfire all over the world since the end of the cold war. This ethic is the...
read more