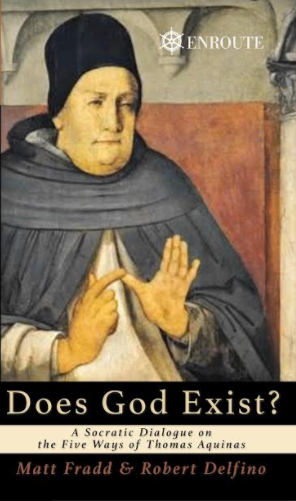 Coming January 2018
---
Description:
If you want an easy and fun way to understand St. Thomas Aquinas's five arguments for the existence of God, this book is for you. Written as dialogue between Lucy and AJ in a coffee shop, Fradd and Delfino present these arguments in every day language, with helpful examples and analogies, and by raising and answering objections along the way. Additional resources at the end of the book will deepen your understanding of the material, help you to grow in wisdom, and strengthen you faith.
---
Testimonials:
"I love the dialogs. They are engaging, not boring, not difficult for beginners, and effectively wise. You accomplished what I tried in the chapter on the 5 ways in my Yes or No? much better than I did." – Dr. Peter Kreeft, Professor of Philosophy at Boston College, MA
"It's very difficult to present substantive philosophical ideas in a way that is popularly accessible and entertaining. But Fradd and Delfino pull it off admirably in this fine book. Read, learn, and enjoy." – Dr. Edward Feser, Associate Professor of Philosophy at Pasadena City College, CA
---
About the Authors: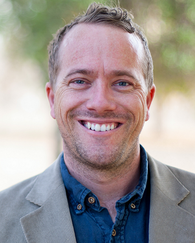 Matt Fradd is a best-selling Catholic author and popular speaker.
He completed his masters and undergraduate degrees in philosophy at Holy Apostles College & Seminary.
His weekly podcast, Pints With Aquinas, has listeners from over 100 countries.
He lives in the mountains of North Georgia with his wife and children.
For his latest information and speaking events, see his website: http://www.mattfradd.com
---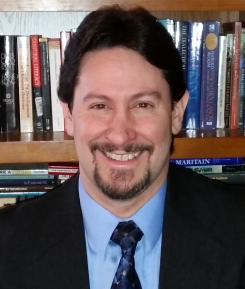 Robert A. Delfino is Associate Professor of Philosophy at St. John's University in New York City.
He received his PhD from the State University of New York at Buffalo, where he specialized in metaphysics, medieval philosophy, and Thomas Aquinas, studying under Professor Jorge J. E. Gracia.
His current research interests include metaphysics, ethics, and the relationship between science, philosophy, and religion.
He lives in New York with his wife and two sons.