 Ethics Today and Saint Thomas Aquinas: A Complete Course on Moral Philosophy for Our Time and All Times
by Dr. Donald G. Boland
This book seeks to provide a complete moral philosophy based on St. Thomas' moderate realism. The first part deals with the principles or 'theory' according to the final cause, efficient cause, material cause and formal cause. Setting aside grace, it concerns the ultimate end, or happiness as intended; the will and the human act as the principal efficient or moving cause and subject; the sense appetites as the secondary moving and material causes, the intrinsic formal causes which are the habits in the will and sense appetites; and law as the extrinsic formal principle of all human behaviour. The second part deals with the four cardinal virtues and all virtues under them, setting aside the theological virtues, and adding as a fifth section a more detailed treatment of happiness as effected.
Paperback $24.95 | Kindle $9.99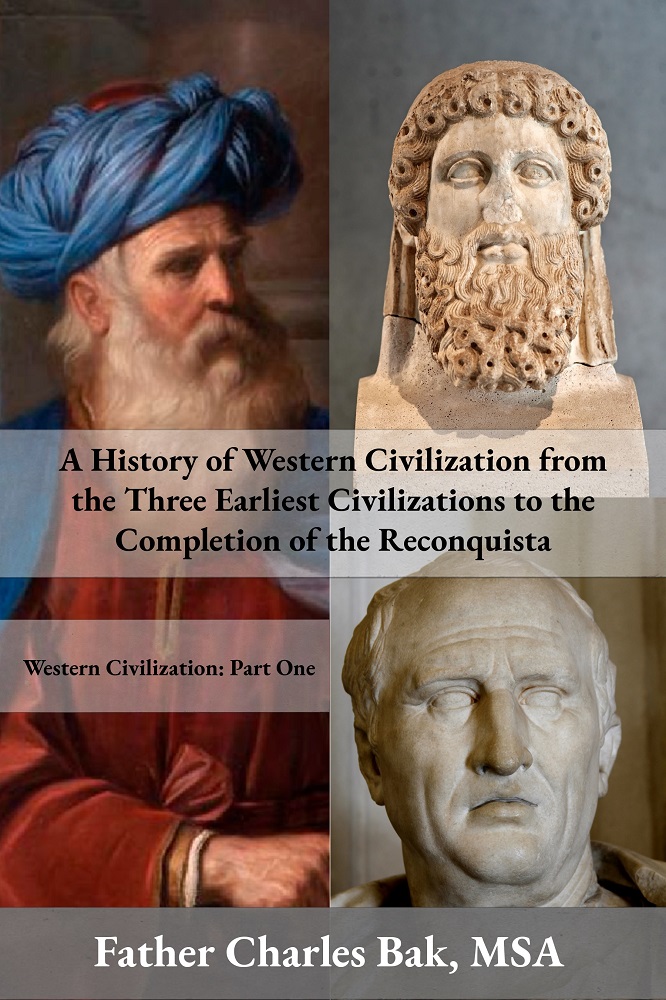 A History of Western Civilization from the Three Earliest Civilizations to the Completion of the Reconquista: Western Civilization, Part 1 by Fr. Charles Bak, MSA This book tells a good story, actually the best story--the real story! So much of history involves...
read more