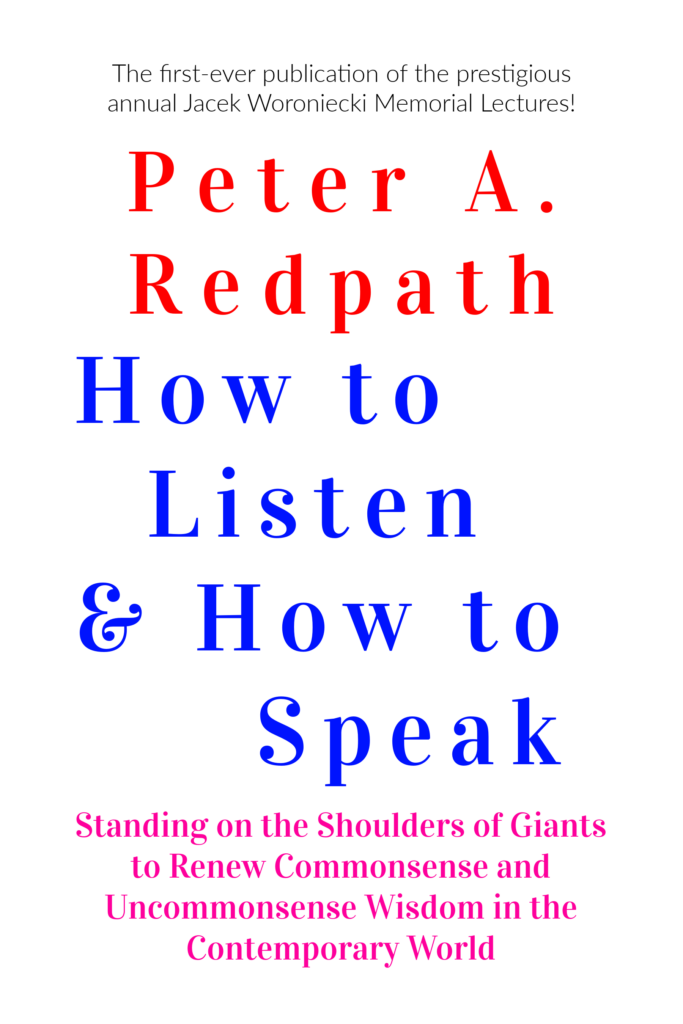 How to Listen & How to Speak: Standing on the Shoulders of Giants to Renew Commonsense and Uncommonsense Wisdom in the Contemporary World
by Dr. Peter Redpath
Mortimer Adler stood on the metaphysical and moral teachings of Aristotle and Saint Thomas Aquinas to convey to his readers an understanding of the nature of Aristotle's rhetoric as an essential means for transmitting to readers of his time and to posterity a specific understanding of philosophy as an essential humanistic, educational tool that might, someday, be able to issue in global peace. Thus understood, rhetoric enables teachers to convey a living tradition of uncommon common sense wisdom and promotion of peace among human beings from one generation to another. In so doing, it trans-generationally transmits uncommon commonsense metaphysical wisdom and moral prudence in the form of a cultural heritage as a traditional enterprise (team effort) that fosters trans-generational improvement of individual and social life, and peaceful and cooperative living together.
Paperback: $24.95 | Kindle: $9.99
ACKNOWLEDGMENT BY THE AUTHOR
"I wish to thank my colleagues at the John Paul II Catholic University of Lublin, Prof. dr. hab. Piotr Jaroszyński and Prof. dr. hab. Imelda Chłodna-Błach for inviting, and assisting, me to give the prestigious 2021 Jacek Woroniecki Memorial Lectures. In so doing, with the help of the students participating, they enabled me analogously to compare and articulate the historical, cultural, and civilizational magnitude of these Lectures and my current monograph to that of the celebrated 'Father of Modern Philosophy' René Descartes first presenting his work, Meditations on First Philosophy, to 'The Most Wise and Illustrious The Dean and Doctors of the Sacred Faculty of Theology in Paris' at the University of Paris in 1641. They did so, particularly, by allowing me, for a first time publicly, in detail, at a prestigious international university, to show how the contents of this book and these Lectures contain the main philosophical, psychological, and social science remedy to counteract the widespread cultural and civilizational damage that, unwittingly on his part, Descartes's misunderstanding of the nature of philosophy—especially of the human person, metaphysics, wisdom, prudence, and common sense—unleashed on future generations of human beings in the West and globally." – Dr. Peter Redpath
TESTIMONIALS
"Revisiting Mortimer J. Adler's classic book How to Speak. How to Listen, Redpath transcends the work with penetrating historical, psychological, and philosophical insights with wit and humor on why the arts of listening and speaking are essential for the pursuit of common sense—the first principle of understanding— and commonsense wisdom in promoting world peace. College students to global leaders will benefit immensely from the collaborative efforts of these two commonsense intellectual giants!" – Marvin B. Daniel Peláez is the founder of The Boethian Renewal and Co-Director of the Aquinas School of Leadership School of Economics. He is also a Supervisory Economist for the U.S. Bureau of Labor Statistics.
ABOUT THE AUTHOR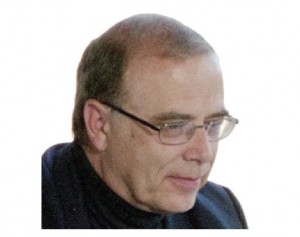 Peter A. Redpath is presently Rector of the Adler-Aquinas Institute (www.adler-aquinasinstitute.org); founder and former Chair of the St. John Paul II Thomistic Studies Graduate Philosophy Concentration in Christian Wisdom for Holy Apostles College and Seminary; CEO of the Aquinas School of Leadership (www.aquinasschoolofleadership.com); and a contributing scholar in the Thomistic Studies graduate program at the University Abat Oliba, Barcelona, Spain. Former Full Professor of Philosophy at St. John's University, New York, Redpath has taught philosophy on the college and university level for over 52 years, plus courses at the Staten Island, Arthur Kill Correctional Facility and New York City's Riker's Island. He is author/editor of 17 philosophical books and dozens of articles and book reviews; has given over 200 invited guest lectures nationally and internationally; is president and co-founder of the International Étienne Gilson Society; co-founder and vice president of The Gilson Society, former vice-president of the American Maritain Association, Chairman of the Board of the Universities of Western Civilization and the Angelicum Academy home school program; a member of the Board of Directors of the Great Books Academy home school program; a former member of Board of Trustees of the Institute for Advanced Philosophic Research; a member of Board of Directors and Executive Committee of the Catholic Education Foundation; Academician of The Catholic Academy of Sciences in the United States of America; editor of the Brill/Rodopi Gilson Study Special Series; former executive editor of Value Inquiry Book Series (VIBS) for the Dutch publisher Editions Rodopi, B. V.; former editor of the Studies in the History of Western Philosophy special series for Editions Rodopi and former editor of the Editions Rodopi Gilson Studies Special Series; former associate editor, and current advisor of the journal Contemporary Philosophy; a recipient of St. John's University's Outstanding Achievement Award; a distinguished alumnus of Xaverian High School; a Fellow of the Priority Thinking Institute; and former Graduate Fellow at the SUNY at Buffalo. He currently resides with his wife, Lorraine, in Cave Creek, Arizona.
One of the books Dr. Redpath has edited and highly endorses is Origin of the Human Species by Dr. Dennis Bonnette. Dr. Bonnette has also written an article on the topic entitled, "The rational credibility of a literal Adam and Eve." When combined with the article, the book provides a Thomistic interpretation of mainstream evolution theory that is consonant with Catholic teaching, including that regarding our first parents.The article is found in the peer reviewed Spanish philosophical journal, Espiritu. For a list of articles published on the Catholic World Report, see http://www.catholicworldreport.com/author/redpath-peter/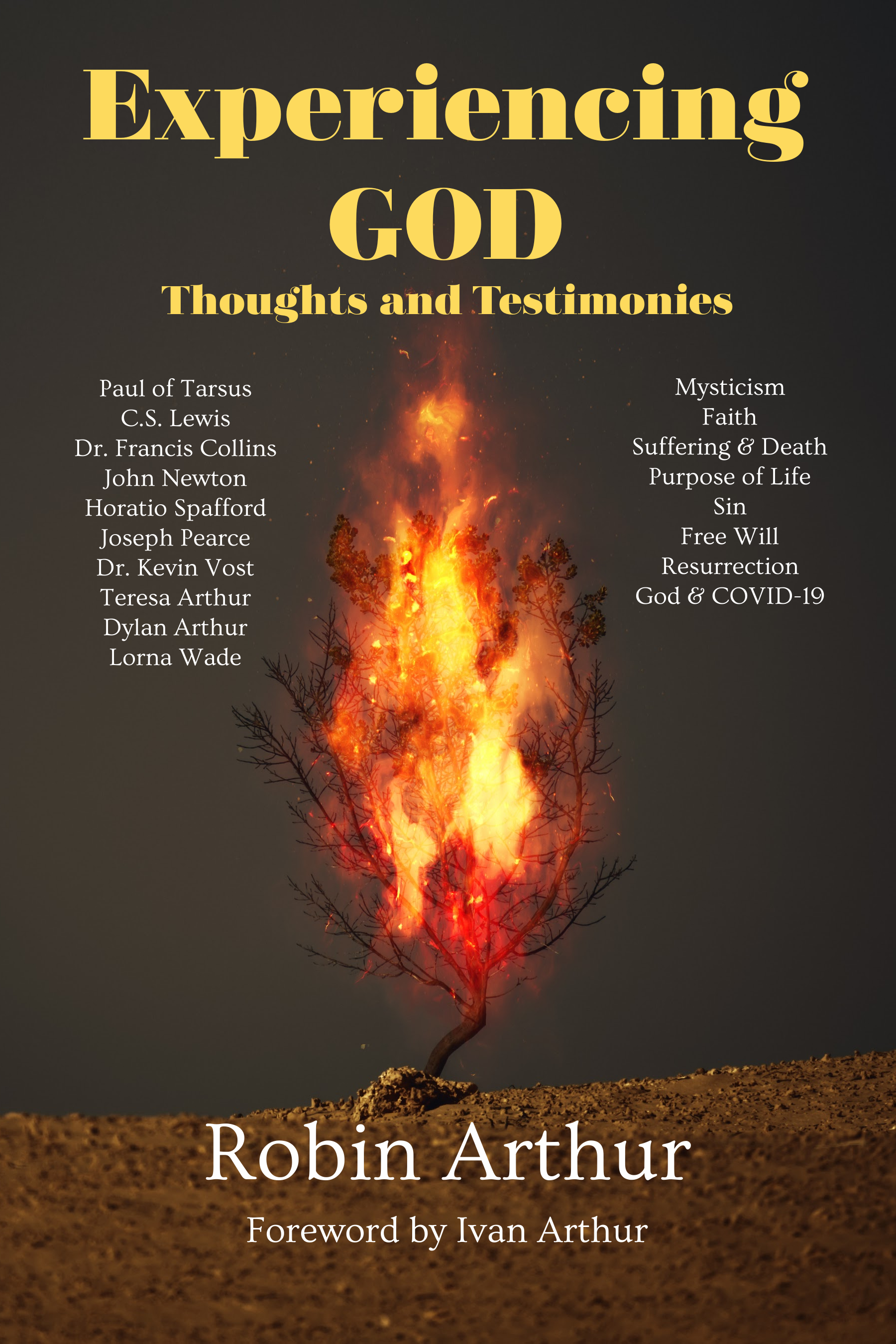 Experiencing God: Thoughts and Testimonies by Robin Arthur In this thoughtful reflection, Robin Arthur presents his perspectives on the God experience, addressing the conundrum of faith in Christ crucified, which St. Paul has told us is "a stumbling block to Jews and...
read more