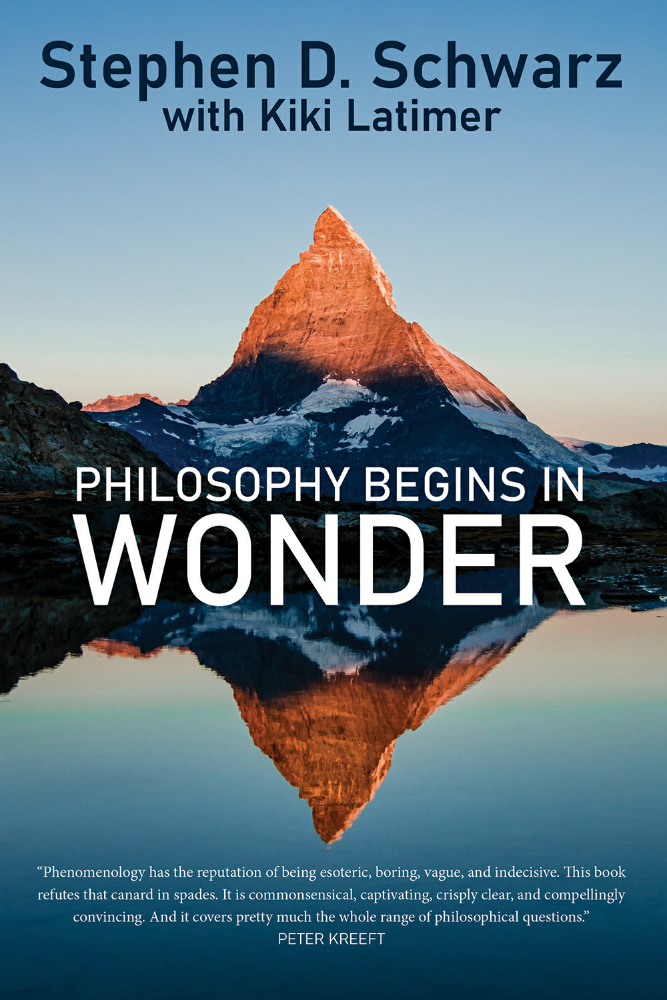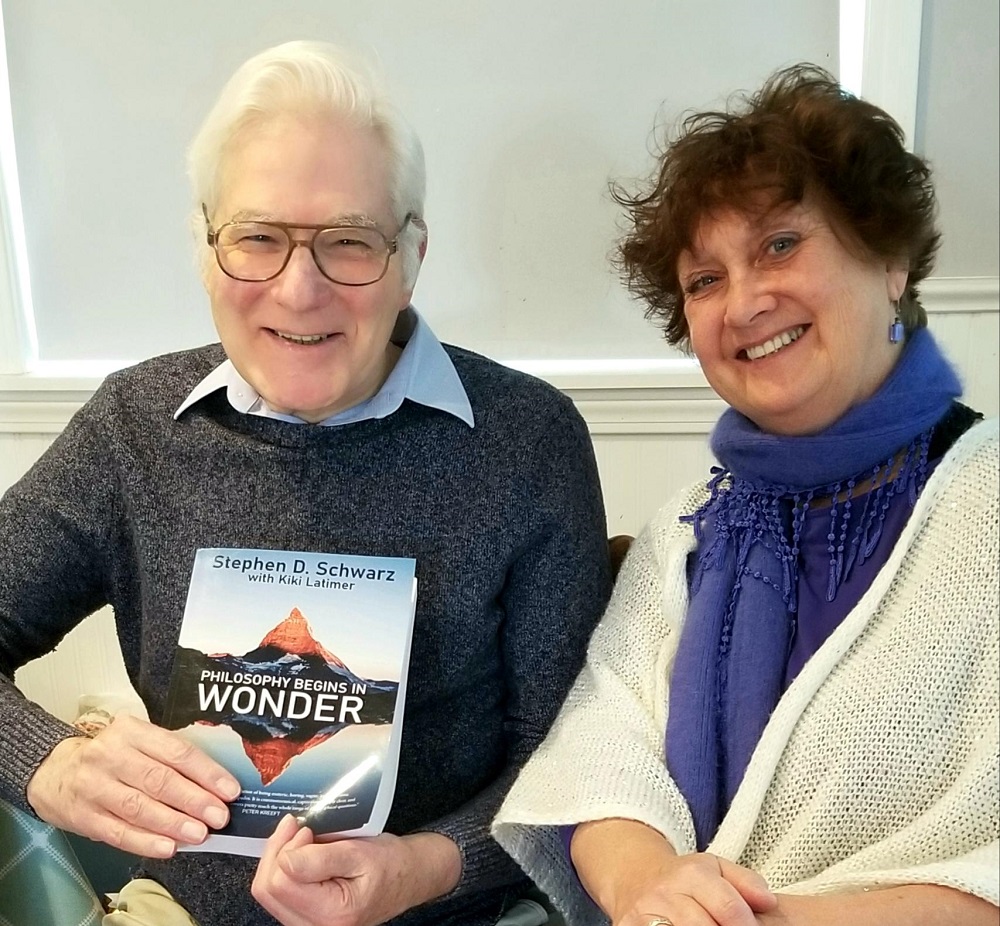 Philosophy Begins in Wonder
by Stephen D. Schwarz with Kiki Latimer
This book is the compilation of over fifty years of teaching Ethics, Metaphysics, Epistemology, Philosophy of the Person, and Virtue Ethics in the classroom setting. Philosophy Begins in Wonder offers the classroom dynamic on the written page. Here you will find philosophical questions raised, many possible answers provided, guidance in discerning how to evaluate the answers, and encouragement for even greater considerations beyond the scope of this book. Philosophy that begins in wonder is open to proceeding further in a lifetime journey of wonder, avoiding the unnecessary pitfalls of cynicism, pessimism, and despair. This spirit of wonder offers to one a life of amazement, joy, gratitude and, therein, often the unexpected moments of knowledge, understanding, insights, and occasionally wisdom. 
Paperback: $24.95 | Kindle: $9.99
---
TESTIMONIALS
"Phenomenology has the reputation of being esoteric, boring, vague, and indecisive. This book refutes that canard in spades.  It is commonsensical, captivating, crisply clear, and compellingly convincing. And it covers pretty much the whole range of philosophical questions." – Dr. Peter Kreeft, Professor of Philosophy, Boston College, Boston, MA
"Do you want to 'get to the bottom' of the meaning of life and big issues about reality? Here's your chance. In this book, you will see displayed not only reasons for doubt about perennial truths but also life-changing insights." – Ronda Chervin, Professor Emerita of Philosophy, Holy Apostles College & Seminar, Cromwell, CT
ABOUT THE AUTHOR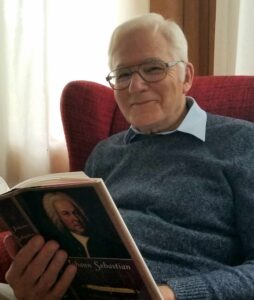 Stephen D. Schwarz, Philosophy Professor emeritus, Ph.D. Harvard, author, and student of Dietrich von Hildebrand, taught philosophy forty-four years at the University of Rhode Island. His belief that the true spirit of a philosopher is that of wonder was the foundation on which he taught thousands of students in the classroom. Now in Philosophy Begins in Wonder, he brings together, in an easily accessible, wonder-filled compilation, his teachings in Metaphysics, Philosophy of the Person, Epistemology, and Ethics, including Virtue Ethics.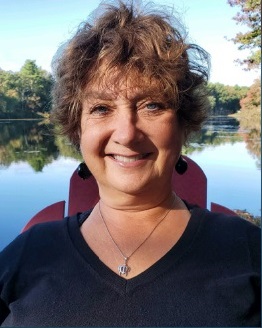 Kiki Latimer, author, public speaking coach, editor, and teacher of Homiletics, received her BA from the University of Rhode Island in the Oral Interpretation of Literature, Psychology, and Philosophy and her MA in Moral Theology from Holy Apostles College & Seminary.  Student and life-long friend of Stephen D. Schwarz, she has accompanied him in transforming his classroom teaching experience to the written pages of Philosophy Begins in Wonder.
Scholars of the Sacred: Dominican Theologians in Late Medieval Byzantium by James Likoudis This in-depth study of the Catholic–Orthodox reunion efforts during the tumultuous 11th –15th centuries reveals the vital role played by the Dominican Order in shaping the...
read more