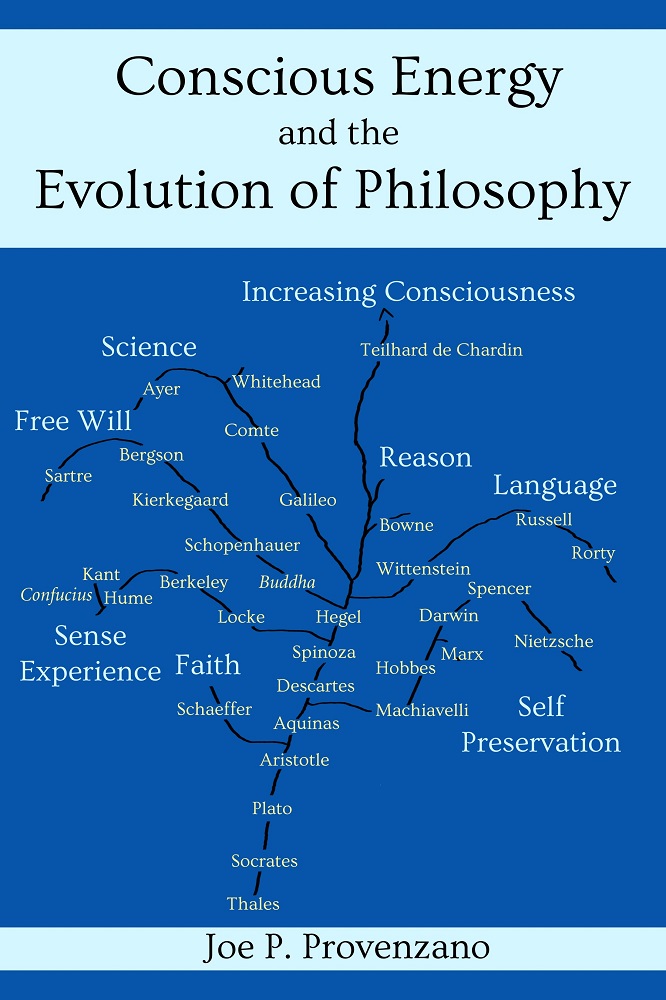 Conscious Energy and the Evolution of Philosophy
by Joe P. Provenzano
This is a book about philosophy, but it is a book for everyone—everyone who has ever wondered about the meaning of the universe and human life—because it provides answers to two fundamental questions: What is it all about? and How should we live?
Paperback $19.95 | Kindle $9.99
TESTIMONIALS
"The Philosophy of Conscious Energy provides a way to understand how an immortal soul, as understood by Scripture and theology, could emerge through an evolutionary process. That's because it is a process of increasing consciousness and complexity guided by God, who is the author of the Law of Consciousness and Complexity." — Deacon Ron Morgan (2021)
"Provenzano has written an interesting and thought-provoking book on a fascinating part of philosophy, namely consciousness.  I benefited greatly from his summary and categorization of the main philosophers in history which comprises the first half of the book." — Dave Palmer (2021), Dave Palmer Summa Theologica YouTube Channel
"[Provenzano] provides an immediately understandable portrayal of the key concepts of Teilhard's thought and of its implications. This summary is without doubt the clearest that I have read on Teilhard." — Editor, The Teilhard Review (1993)
"According to Provenzano, 'What is it all about?' and 'How should we live?' are the 'Two Big Questions' philosophy should answer if it is to benefit the human race…Conscious Energy is a challenging and thought-provoking work that once again places 'The Two Big Questions' at the center of philosophical inquiry." — Bodhi Tree Bookstore, Los Angeles (1996)
ABOUT THE AUTHOR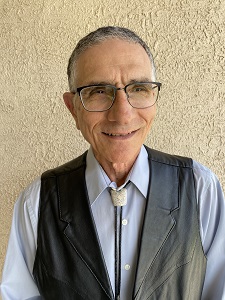 Joe Provenzano has an M.S. in physics. He has spent much of his life studying the great philosophical thinkers and the tough philosophical and theological questions. Joe also authored How to Believe in God and Science — In Three Easy Steps and co-authored The Fallen Angel Model — Deeper into the Mysteries with Deacon Ron D. Morgan and Dan R. Provenzano (Joe's son) who has a Ph.D. in physics. Joe may be reached at joepro@proandsons.com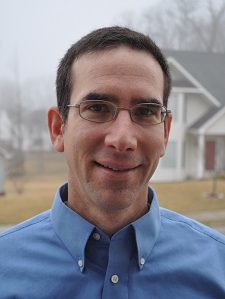 The Scientist — Dan R. Provenzano has a Ph.D. in Applied Physics from the California Institute of Technology. Dan works with lasers and fiber optic sensors.
danpro3@gmail.com Ethics Today and Saint Thomas Aquinas: A Complete Course on Moral Philosophy for Our Time and All Times by Dr. Donald G. Boland This book seeks to provide a complete moral philosophy based on St. Thomas' moderate realism. The first part deals with the principles or...
read more