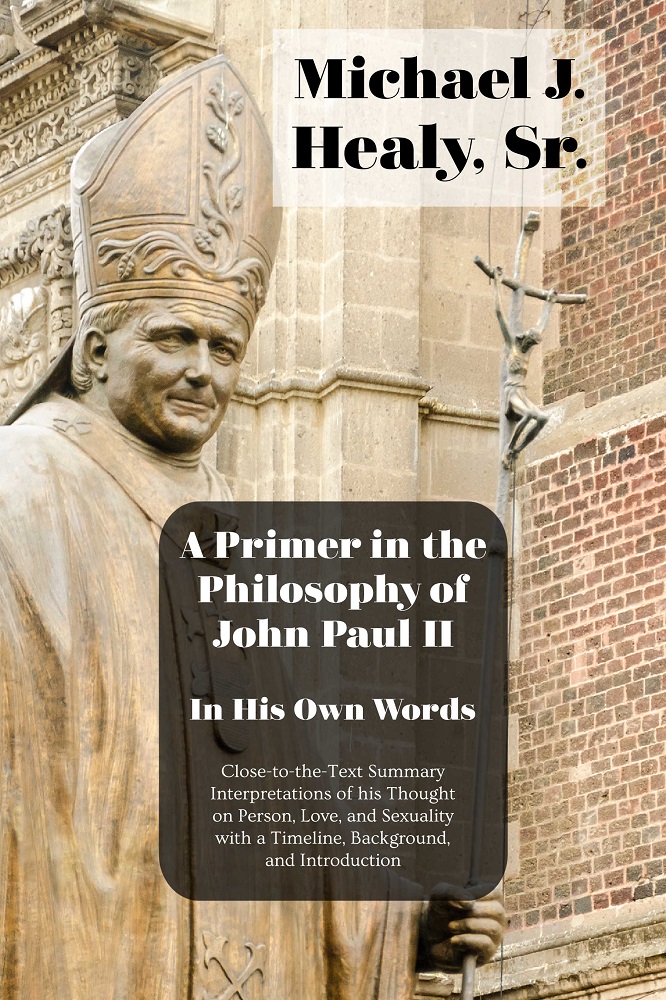 A Primer in the Philosophy of John Paul II–In His Own Words
by Dr. Michael J. Healy
To aid students in comprehending the Holy Father's thought, Dr. Healy provides close-to-the-text summary interpretations of Saint John Paul II's major philosophical works, condensing the essence of his philosophical teachings on the person and act, love, and sexuality.
Paperback: $29.95 | Kindle $9.99
TESTIMONIALS
"Professor Michael Healy has prepared a very accessible and usable introduction to the thought of Pope John Paul II which students and teachers alike–and even the interested general reader–will find to be a very good beginning in trying to understand and appreciate the author of one of the most profound and prolific teaching pontificates in the history of the Church. One would have to plow through many volumes to acquire what careful reading and study of this volume alone provides. Not least, the "primer" provides a clearer idea of what the student of John Paul II's thought should go on to acquire and study." – Dr. Kenneth D. Whitehead
"Karol Wojtyła was very gifted as a speaker but, alas, when he made philosophy he was extremely technical and rigorous. So much so that a familiar story in the milieu of Cracow was that all priests who in life had neglected their intellectual formation, before entering in Heaven, should have to pass an examination on The Acting Person (the philosophical masterpiece of Wojtyła). For some of them it might take even one hundred years. Now their task has been enormously facilitated (and their penance correspondingly cut short) by this "primer" of Prof. Michael Healy Sr.. Prof Healy has assimilated the spirit of Wojtyła so much in depth that he succeeds in rendering it in a smooth, plain and easy expression. He is really the St. John the Baptist of Wojtyła : he prepares the way leading to our author and makes the paths straight. The book is good for the students who try to find a path leading into the complex conceptual construction of Wojtyła but is useful also to advanced scholars who want to better appreciate the particular and inimitable flavor of Wojtyła's philosophy." – Dr. Rocco Buttiglione
ABOUT THE AUTHOR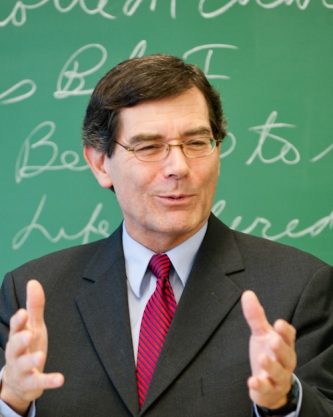 Dr. Michael J. Healy served as Dean of the Faculty (chief academic officer) under Fr. Michael Scanlan, TOR (President) at Franciscan University of Steubenville from 1986-2000. During the 2002-2003 academic year, he served as interim president of Ave Maria College while on leave of absence from Franciscan University. He then returned to Franciscan to resume his position as full professor of philosophy, where he specializes in philosophy of the person, ethics, existentialism, and philosophy of religion. He has a special love for Kierkegaard, von Hildebrand, and Wojtyla interpreted in light of and in dialogue with the philosophia perennis. His favorite author in the Thomistic tradition is Josef Pieper. His favorite course is The Nature of Love, wherein he uses the works of all four of the above. Dr. Healy earned his B.A. from Loyola University of Los Angeles (1972, now Loyola Marymount University) and his M.A. (1975) and Ph.D. (1978) from the University of Dallas.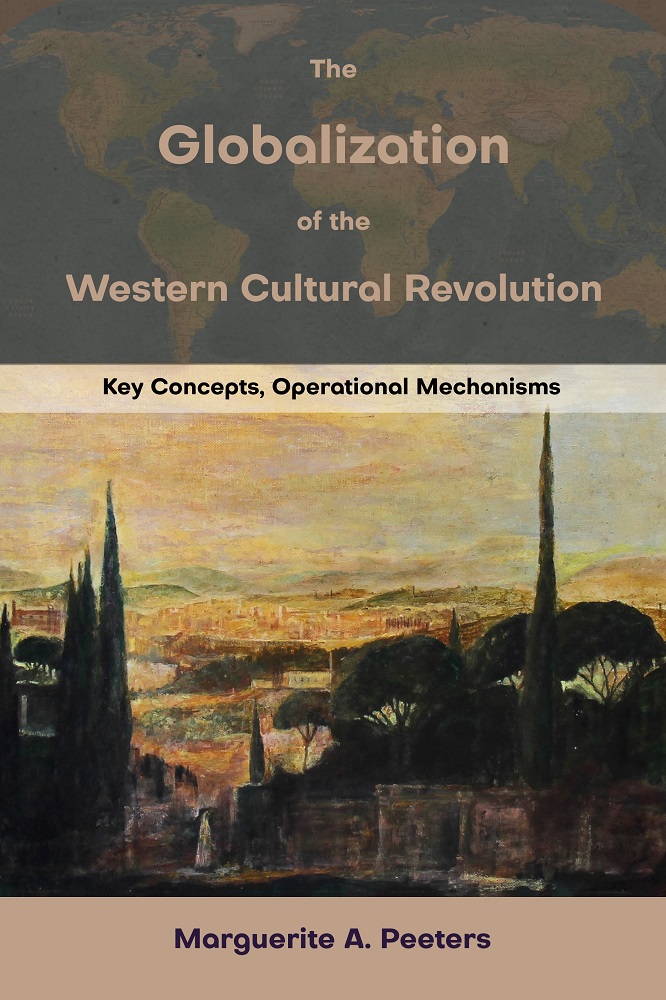 The Globalization of the Western Cultural Revolution: Key Concepts, Operational Mechanisms by Marguerite A. Peeters, Ph.D. A new ethic, secularist in its radical aspects, has spread like wildfire all over the world since the end of the cold war. This ethic is the...
read more