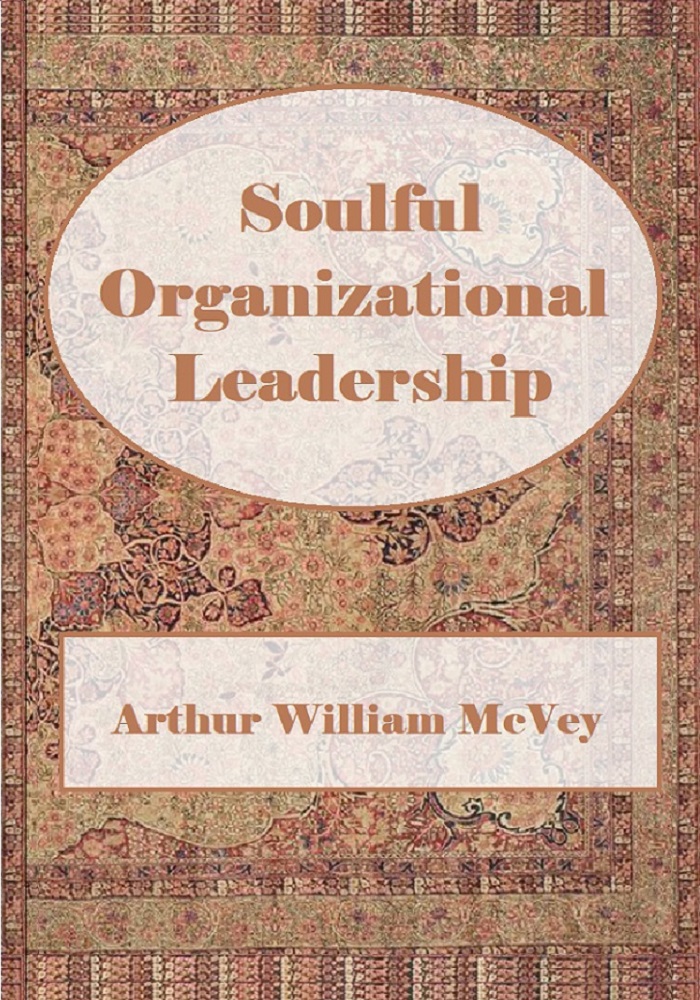 Soulful Organizational Leadership
by Arthur William McVey
In the "Postmodern" organizational era, the concept of soul, spirituality, rationality, telos, virtue, happiness, and meaning is becoming increasingly a mainstream component in scientific psychology. This situation presents a promising challenge for a Thomistic, organizational faculty-behavioral-psychology. As contemporary organizations emerge into hierarchical-heterarchical structures, it is argued that a return to a premodern Aristotelian-Thomistic, faculty-behavioral-psychology is the most appropriate organizational psychology for the digital-disruptive culture in quest of an executive-exemplar realist leadership. In responding to this cultural situation, we will develop a psychology of soulful organizational leadership grounded on a Thomistic, organizational faculty-behavioral-psychology.
Paperback: $29.99 | Kindle: $9.99
TESTIMONIALS
"Similar to all Western organizations today, all the institutions within the Catholic Church are suffering from a leadership deficit. Most often, like their secular counterparts, when confronted by the problem of leadership training within the organizational Church, Church leaders get their philosophy and

psychology

 of organizational leadership from secular "philosophers" and "

psychologists

" whose understanding of the human person is one that denies the reality of the human soul and is, therefore, soul-less. Hence, when attempts are made to apply them to reality, these principles tend to generate anarchy. As an alternative to this, Catholic philosopher Bill

McVey

provides readers with

 

an in-depth understanding of Thomistic faculty

psychology

of the human soul, in which human habits and intellectual and moral virtues (principles of leadership excellence) are situated and develop, and
the means of concrete leadership examples and case studies, and how to apply these within the context of for-profit and non-profit organizations.

Thomistic organizational psychology is an organizational metaphysics that explains Thomistic metaphysics, moral psychology, and faculty psychology in a way that not only fills in the gaps in the teachings of contemporary great organizational, seminal scholars like Chester Bernard, W. Edwards Deming and Peter Drucker, but transcends them!" – Dr. Peter Redpath, author of The Moral Psychology of St. Thomas Aquinas and A Not-So-Elementary Christian Metaphysics, Vol. 1 and Vol. 2.
"McVey's application of organizational metaphysics and behavioral psychology in such a practical manner has been a game changer for me in my rethinking my work in both educational technology leadership, a field in which I've developed many courses for the benefit of teacher preparation programs, and priestly and lay ministerial leadership, a field I've helped frame through my contributions to standards revision and assessment processes. If I can see these applications in my two fields, then I can surmise the absolute value McVey's soulful organizational leadership may have on all fields." – Dr. Sebastian Mahfood, OP, author of Among the Marvelous Things: The Media of Social Communications and the Next Generation of Pastoral Ministers
ABOUT THE AUTHOR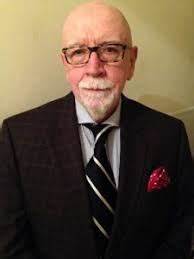 Arthur William McVey graduated from St. Paul's College, University of Ottawa, Canada, with a Bachelor of Scholastic Philosophy and Theology. He completed his MA in Religion and Culture, focusing particularly on the subject matter of social behavior, symbolic interactionism, and secular rituals, at the school of Religion and Culture at Wilfrid Lauier University in Waterloo, Ontario, Canada. After graduation, McVey left Canada, and moved to the USA. After a major spiritual experience, he returned to Christ and became an Episcopal priest. Over time, he began a study of Charles Sanders Peirce that guided him back to a serious study of Thomas Aquinas. Eventually, he became more and more dedicated to Thomistic philosophy and theology, being especially motivated by the scholarship of Peter Redpath and deciding to do a Ph.D. in Aristotelian-Thomistic philosophical psychology at Abat Oliba University in Barcelona, Spain. McVey did his doctoral research and dissertation on organizational leadership and the nature of Aristotelian-Thomistic Behavioral Organizational Psychology. After he received his Ph.D., McVey answered the call to revert back to Rome, the Church of his birth.
Scholars of the Sacred: Dominican Theologians in Late Medieval Byzantium by James Likoudis This in-depth study of the Catholic–Orthodox reunion efforts during the tumultuous 11th –15th centuries reveals the vital role played by the Dominican Order in shaping the...
read more