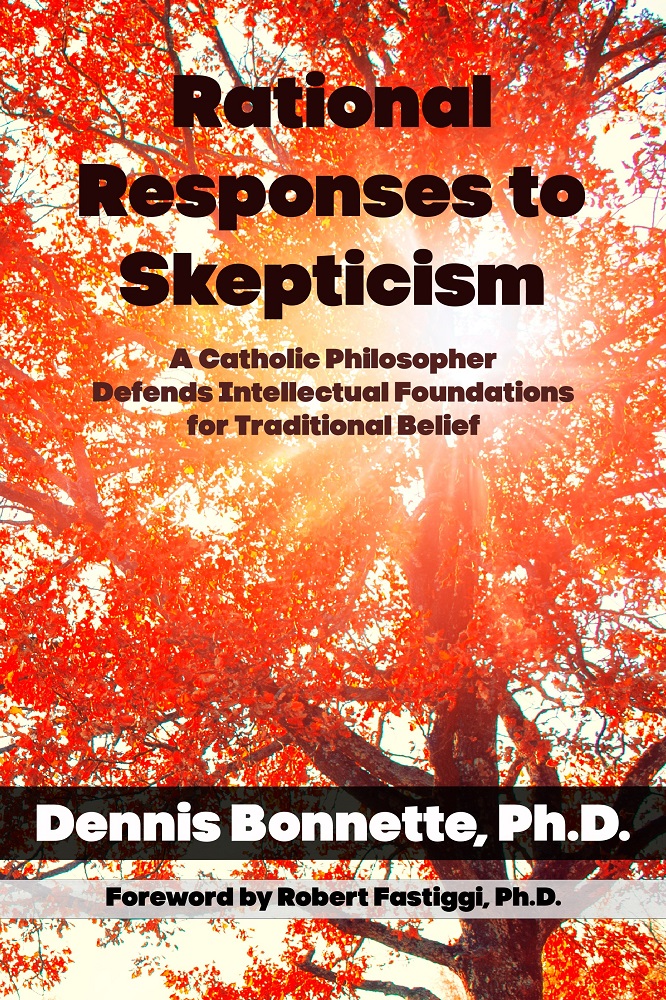 Rational Responses to Skepticism: A Catholic Philosopher Defends Intellectual Foundations for Traditional Belief
by Dennis Bonnette, Ph.D.
Following an avalanche of spirited criticism from skeptics, agnostics, and atheists, who have provided forceful intellectual attacks against Thomistic philosophy and Catholic apologetics – including objections posed by naturalism and contemporary analytic philosophy, Dr. Bonnette has assembled a collection of his most salient articles containing a reasoned defense of the Catholic faith. These articles are organized within this book into sections that (1) demonstrate the weaknesses of today's philosophy of naturalism, (2) defend epistemological certitudes and metaphysical universal principles, (3) study man — the unique spiritually-souled animal, (4) prove God's existence, (5) examine God's nature, (6) solve the problem of evil, (7) defend natural law ethics, and finally, (8) rationally examine various revealed realities — from Adam and Eve to modern-day miracles. A must-read for Catholics who want reasoned responses to common criticisms of classical theism and their faith.
Paperback: $26.95 | Kindle: $9.99
SOME SAMPLES OF SKEPTICAL QUESTIONS THIS BOOK ADDRESSES:
Who needs philosophy when natural science explains everything?

Why follow a Christian philosophy based on a refuted ancient physics?

Does not biological evolution eliminate ancient belief in "universal forms?"

Since apes can learn sign language, what is so special about humans?

Does not Newton's principle of inertia eliminate the need for a First Mover?

Who needs a "God," when the Cosmos simply has its own reality and laws?

If God is all good, why does he allow and even cause evil in the world?

Is not the God of classical theism simply a pile of incoherent properties?

How can an eternally-unchanging God create a constantly changing world?

How can the triune God of Christians avoid amounting to polytheism?

How can the Adam and Eve myth comport with hominid evolution's fact?

How can the Virgin Mary really answer all those Catholic prayers to her?

How can Christian belief comport with possible rational space aliens?
TESTIMONIALS
"Well-trained in Thomistic epistemology and metaphysics, Bonnette is able to apply calm and rational responses to those who raise questions about the existence of God, the freedom of the will, the essential difference between humans and animals, and the possibility of miracles." – Dr. Robert Fastiggi, Professor of Dogmatic Theology, Sacred Heart Major Seminary, Detroit, MI
"Dr. Dennis Bonnette's work has had a very large impact — everything he writes gets noticed — no doubt due to his unwavering commitment to orthodoxy. Rational Responses to Skepticism is a true contribution to Catholic thought." – Matthew Levering, James N. Jr. and Mary D. Perry Chair of Theology, Mundelein Seminary
OTHER CATHOLIC ACADEMIC BOOKS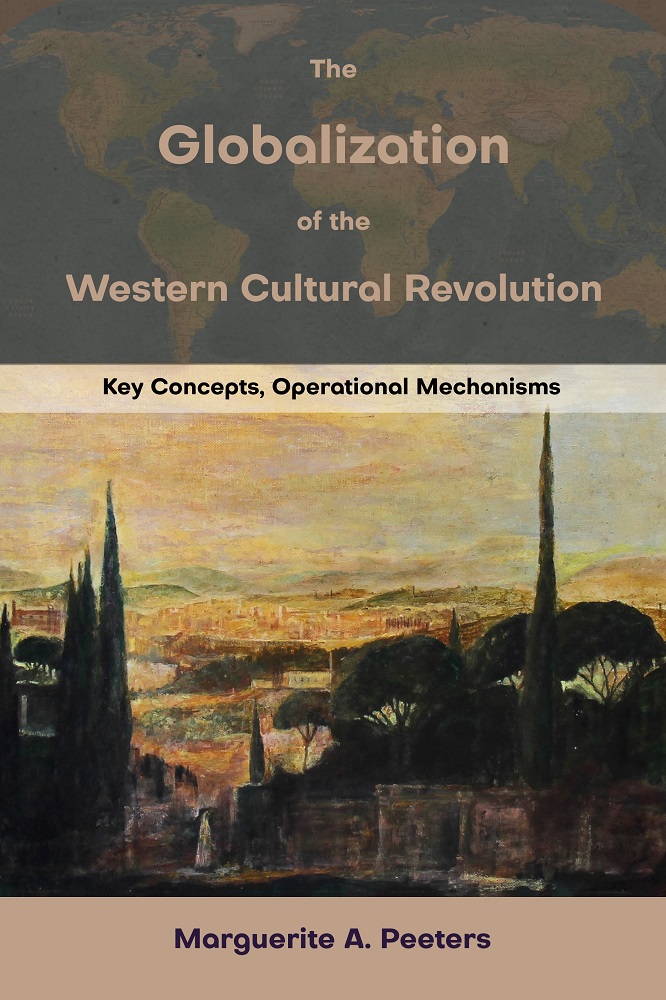 The Globalization of the Western Cultural Revolution: Key Concepts, Operational Mechanisms by Marguerite A. Peeters, Ph.D. A new ethic, secularist in its radical aspects, has spread like wildfire all over the world since the end of the cold war. This ethic is the...
read more