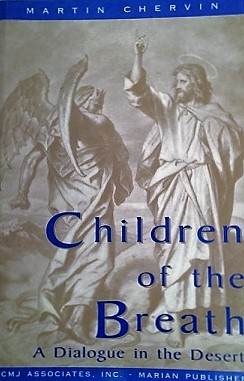 Children of the Breath: A Dialogue in the Desert
by Martin Chervin
Martin Chervin, Ronda's husband, became a Catholic at the age of sixty, after decades of struggling with doubt. His way of resolving his doubt was to ponder the battle between Satan and Christ during the forty days in the desert for the prize of the human soul. Is it worth the gamble for the children of the breath to reject Satan and all the worldly goods he promises to follow the Lamb of God? Readers are challenged to make their own decision.
Get this book for free! Just pay postage by clicking on the PayPal button below. 
BOOK CLUBS
For orders of 10 or more, contact the publisher at contactus@enroutebooksandmedia.com for a 50% discount and free shipping.
TESTIMONIALS
Readers of Children of the Breath will doubtless be reminded of other writers who have tackled the great scriptural themes. The formidable Satan of Milton's Paradise Lost and the silent loving Christ of Dostoevsky's The Grand Inquisitor come easily to mind. – Gabriel Meyer, National Catholic Register
ABOUT THE AUTHOR
Martin Chervin, author of Children of the Breath, and two plays: Born/Unborn and Myself: Alma Mahler, was born in 1918 on the Lower East Side of New York City to a Polish Jewish family. His fascination with Jesus began as a boy reading a New Testament he found in the public library. Later as a sea man and then as an international bookseller, Martin pondered the claim of the Jewish prophet to be the Son of God and the Saviour of all mankind. At forty-three, Martin married Ronda, a zealous Hebrew-Catholic philosopher. Fathering Carla, Diana and Charles, raised as Catholics, intensified his interest in the figure of Christ.
OTHER CATHOLIC LITERARY WORKS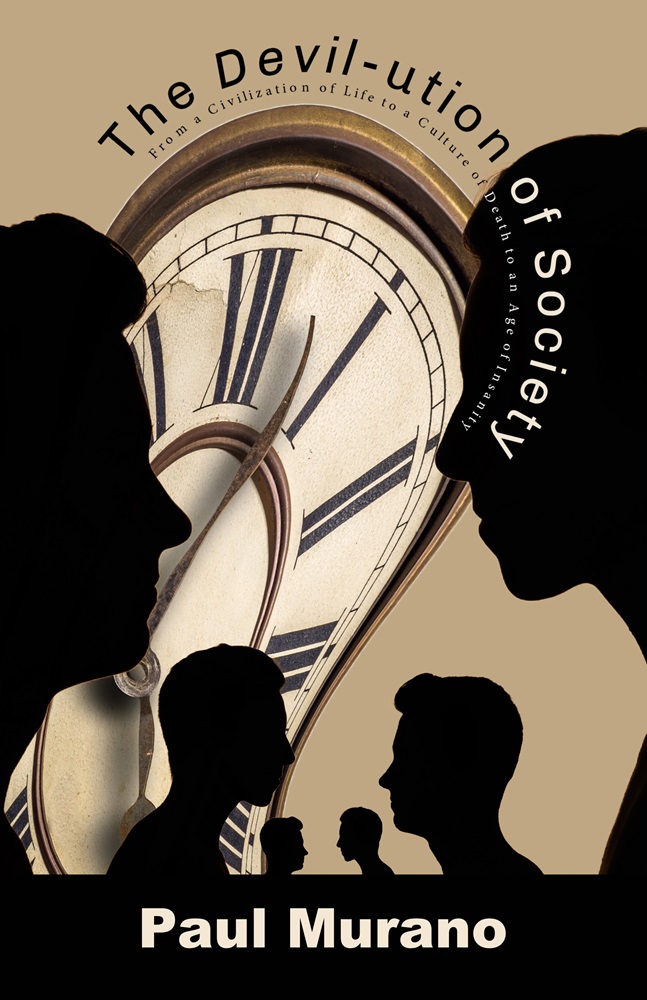 The Devil-ution of Society: From a Civilization of Life to a Culture of Death to an Age of Insanity by Paul Murano In July, 1968, Pope Paul VI promulgated Humanae Vitae in which he observed that "a man who grows accustomed to the use of contraceptive methods may...
read more