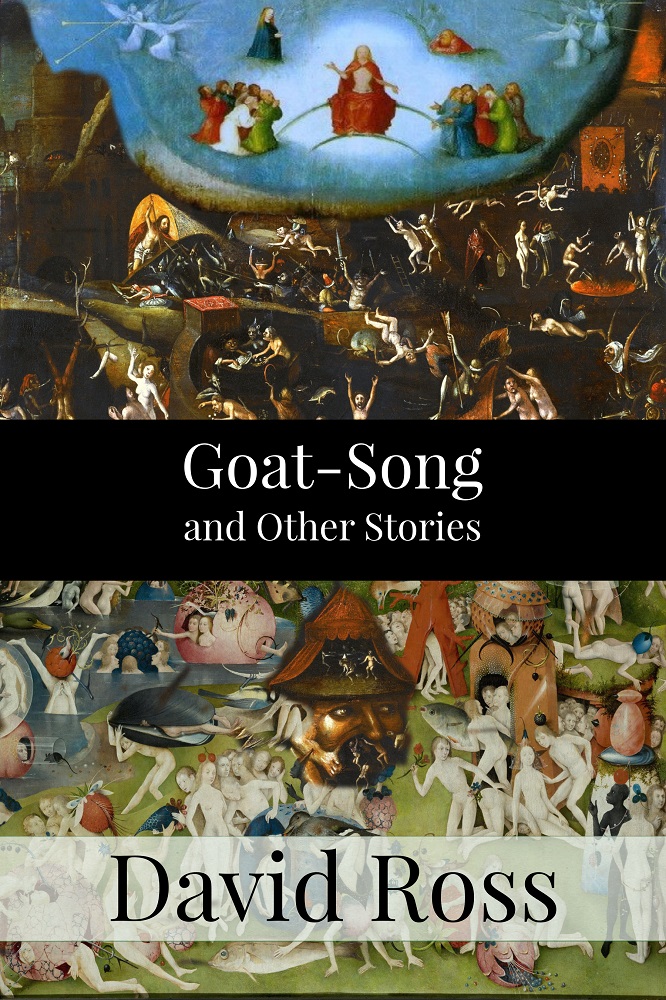 Goat-Song and Other Stories
by David Ross
Goat-Song and Other Stories is a collection of one novella and two short stories. The novella, Goat-Song, concerns an exclusive theatrical production, and the two people involved, one alive, the other dead. One short story, Gaps, concerns a recluse who wakes to find a growing hole in his backyard. The other short story, Poison, concerns a small-business owner who invents a product that produces the ability to manifest memories in reality.
Paperback $14.99 | Kindle $9.99
TESTIMONIALS
"David Ross has a very vivid imagination with a style of writing that captivated me until the surprise endings. He has a way of making you look at things normally overlooked, in a whole different way!" – Linda Blosser-Medley, author of

A Sword Will Pierce
ABOUT THE AUTHOR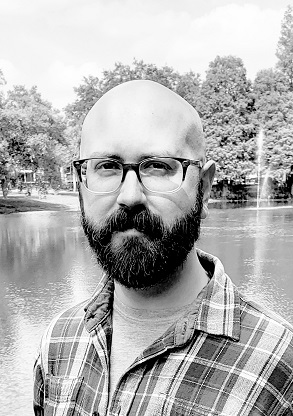 David Ross was born in California, raised in Oregon and lives in Florida. He has a B.A. in history and an M.A. in philosophy. His writing spans journalism, satire, op-ed pieces and peer-reviewed scholarly articles. Goat-Song and Other Stories is his first work of fiction.
OTHER CATHOLIC LITERARY WORKS
So Shine is the debut album by brothersister  10 new original Catholic Christian songs Music & Lyrics by Fr. Lawrence Edward Tucker, SOLT"'So Shine' strikes an excellent balance between Catholic hymns and classic rock." – Check out the review at Aleteia.orgMasters...
read more