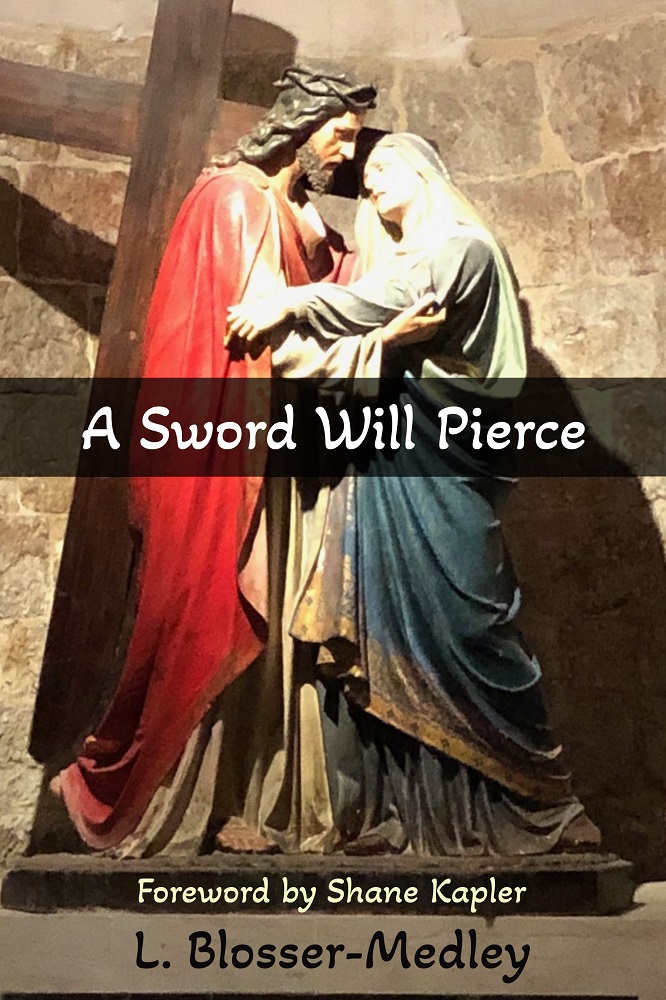 A Sword Will Pierce
by L. Blosser-Medley
L. Blosser-Medley offers her readers a love story, showing the great love Mary has for God, always saying, "God's will be done" and doing His will, always trusting fully in Him. Our Blessed Mother became the first and most perfect follower of her Son, Jesus Christ, and through her devotion she brings us not only to him, but she also shows us our salvation through him. For this reason, and for many others, we children of God, the Father, the Son, and the Holy Spirit, can look to Mary for guidance on how to be true followers of Our Lord, Jesus Christ. This book helps to show us how.
Paperback $19.95 | Kindle $9.99
TESTIMONIALS
"Beautiful…a sort of fictional Gospel according to Mary. Inspiring. Wonderful to surround our favorite Scriptures with visual images and many spoken words…I hope it will one day become a play or a film." – Ronda Chervin, author of The Messiah of the Metro Café
"A powerful work of contemplative imagination! This book is sure to enrich your praying of the Rosary." – Shane Kapler, author of Marrying the Rosary to the Divine Mercy Chaplet
"A literary tour through the life of Mary that places the reader with her all the way to the Cross." – Dr. Sebastian Mahfood, OP, author of The Narrative Spirituality of Dante's Divine Comedy
ABOUT THE AUTHOR
Blosser-Medley is a wife and mother who lives in a small town in northern Illinois. She works at the elementary school and is a volunteer Catechist at Saint Mary Church. She is just an ordinary person, living an ordinary life, that wrote a book to help people see why Catholics love Mary, the Mother of Jesus so much.
OTHER CATHOLIC LITERARY WORKS
An Unlikely Gardener: Prose and Poems by Francis Etheredge This book began as a failed article about gardening; however, having written one, several more followed and so it became a short book, wonderfully enriched by the criticisms of my eldest daughter and a...
read more