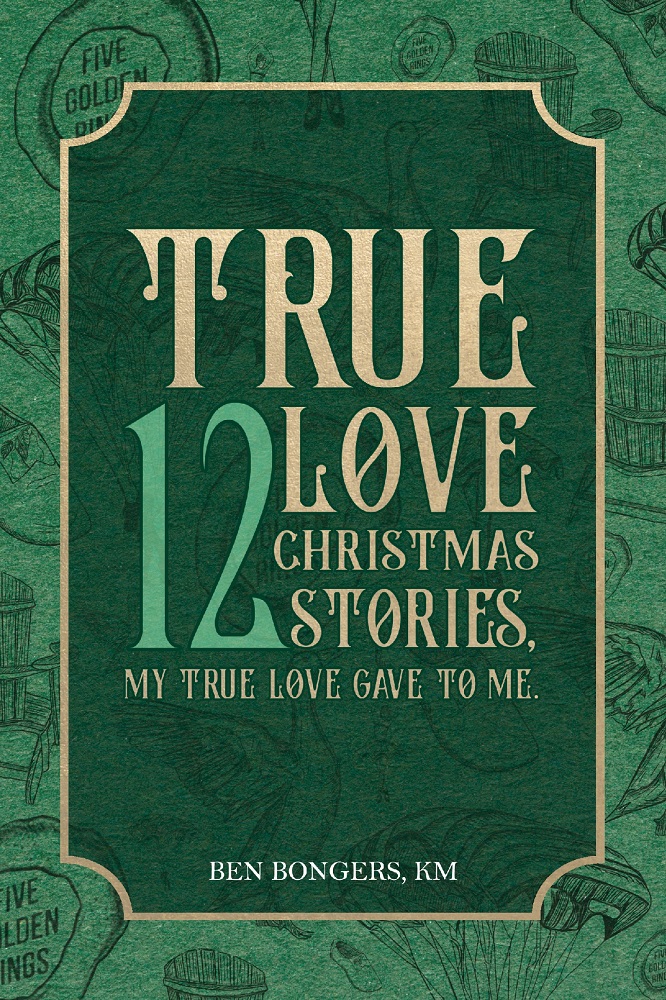 True Love: 12 Christmas Stories, My True Love Gave to Me
by Ben Bongers
Let's face it, life is messy and so are emotions. But, as Hellen Keller said, "The best and most beautiful things in the world cannot be seen or even touched. They must be felt with the heart." This book was written with love, for someone the author loves, and who loves him in return. The twelve stories contain every emotion that we feel daily, but we're too afraid to let out. They are offered in the hope that readers will give themselves permission to really feel. To laugh, to hope, and yes… to cry. What better time of life than the Holidays to open that little door to our hearts that we slam shut and lock most of the time.
Vinyl Laminate Hardback w/ Dust Jacket: $27.95 | Hardback – Case Laminate: $19.95 | Paperback: $14.95 | Kindle: $9.99
TESTIMONIALS
"CLEVER is the best word to describe Ben Bongers' latest work True Love. The characters are well-defined and at the same time, intricately intertwined. You'll never see around the corners Ben guides you through, but be sure to carry some tissues on this journey. Past and present come together in this heart-warming Christmas trip; it is not to be missed. God bless us, every one!" – Melissa Mader-Schaefer
"True Love is a wonderful set of twelve stories that stick to your thoughts and hit you in the heart. Six geese a laying was a jewel for my imagination. Uncle Clayton and the author Ben Bongers took me on a memorable journey. Read them and see which stick in your mind and emotions." – John Bergmann
"True Love is a literary epiphany!" – Les Epstein, author Kip Divided & Sleep Cinematic: A Golem's Quartet
"True Love is a captivating read. It felt like I was seeing each story unfold before my eyes. All with a surprising and sometimes shocking twist, I felt was hard to put down." – Courtney Boatwright, Graphic Designer, Illustrator
"True Love is an uplifting collection of stories that transcend the common notion of the meaning of Christmas to embrace the best of the human condition the year 'round." – Janet Haddox
"I will never hear 'The Twelve Days of Christmas' without Ben's inspiring stories from True Love playing through my head. Read them for Advent, or one a month throughout the year. And keep some Kleenex at hand. You'll need it." – Linda Ade Brand, Stage Director
"A new Christmas tradition has been born. Read this book with family around the fireplace, at bedtime, or if you simply need to be reminded of the spirit of the season. Year after year this will be at the center of many a holiday's love and cheer." – Dr. Erik Christianson, Ed.D.
"Witty and wise, knowing and tender, a new Christmas classic!" – Laurel Ann Winzler 
"No Sophomore slump here! In True Love, author Ben Bongers has followed up his brilliant debut novel THE SAINT NICHOLAS SOCIETY with a delightful and heartfelt take on 'The Twelve Days of Christmas' that draws one in from the very beginning. I look forward to seeing what the talented Ben Bongers will write next! Stay tuned!" – Bill McCarty
ABOUT THE AUTHOR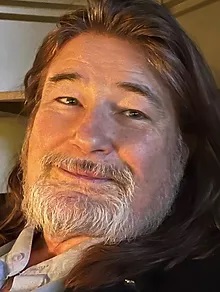 Ben Bongers was an international operatic tenor and sommelier for 30 years based in San Francisco, CA, and Germany and is now a Gerontologist. He has written for trade magazines in wine, singing, and is published in eldercare textbooks. Ben is currently studying for the Permanent Diaconate in Kansas City, MO, and is a Knight of Magisterial Grace in the Order of Malta. His first novel, The Saint Nicholas Society, was published by En Route Books and Media in 2022.
ABOUT THE ILLUSTRATOR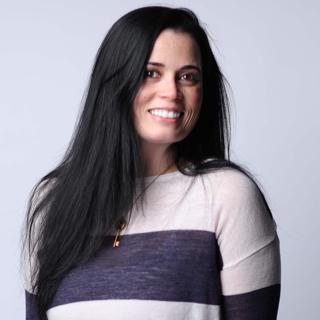 ​Courtney Boatwright is a Chicago-based graphic artist and designer. Her career in the graphics industry began 19 years ago as the in-house designer for a small, woman-owned business in Fairfax, California. She relocated to Chicago in 2006 to study graphic design in advertising. Born and raised in California, Courtney's love of visual storytelling stems from her quirky, theatrical family and childhood. Fables, folklore and film, along with illustrated and sculpted narratives, fuel Courtney's imagination and inspire the creative media with which she chooses to communicate her art. Currently, Courtney is the Senior Creative Manager for Skender, a process-driven construction firm.
OTHER CATHOLIC LITERARY WORKS
An Unlikely Gardener: Prose and Poems by Francis Etheredge This book began as a failed article about gardening; however, having written one, several more followed and so it became a short book, wonderfully enriched by the criticisms of my eldest daughter and a...
read more