Things Beloved: Two Short Novels
by Glenn Morrow
The Better Boat
Wandering the coast, 12-year-old Anthony comes upon a man kicking a sailboat. The derelict boat is stranded high on the shore, so the man sells it to Anthony for a dollar. In an idyllic Rhode Island summer, Anthony falls in love with sailing and gradually learns how to do it. He mostly learns by making mistakes, many of which are pointed out by Teresa, his know-it-all cousin visiting from the landlocked Midwest. Aurora, the dollar boat, turns out to have an astonishing and emotionally complex history, one that chronicles loves and losses far greater than that of a boy for his beloved sailboat.
The Observatory
The impending sell-off of an obsolete telescope gathers five middle-aged friends back at their college's astronomical observatory. Trespassing, they gaze at the moon through the lenses and argue about whether Pluto is a planet until their nostalgia is interrupted by a stranger outside the dome. They discover that the dome and its telescope have already been sold to this shadowy financier. His intention is to bulldoze the entire site. But he offers the former astronomy students a diabolical deal to save it.
Paperback $14.95 | Kindle $9.99
TESTIMONIALS
"What do an obsolete observatory and a rudderless sailboat have in common? Or a handful of middle-aged university alumni with an eager twelve-year-old boy? Both of the objects face demolition; both are beloved. The former undergraduates remain awed by their old discoveries under the observatory dome; young Anthony, his heart racing, is spellbound by the wonders of his boat. Consummate story-teller Glenn Morrow roots his characters in compassion and spikes his words with grace and wit. This is a book for those of us who hunger for stories that celebrate our innate generosity and goodness, while we greedily turn the pages. Two stories, one slim book for everyone's bedside table." – Sally Ryder Brady, author of A Box of Darkness: The Story of a Marriage
"If you want tales that intrigue, surprise, amuse, and move you, look no further than Things Beloved. Morrow's work brings you close to real people in extraordinary situations facing challenging moral choices. He writes with engaging skill and resonant empathy." – R.C. Binstock, author of What You Can't Give Me and Tree of Heaven
"The heart and the intellect dance an intimate tango of wit and wisdom in Glenn Morrow's stories that allow us the hope of personal and communal justice and redemption in the ordinary and extraordinary circumstances of life." – Kiki Latimer, author of Seeing God's Face and co-author of Philosophy Begins in Wonder
ABOUT THE AUTHOR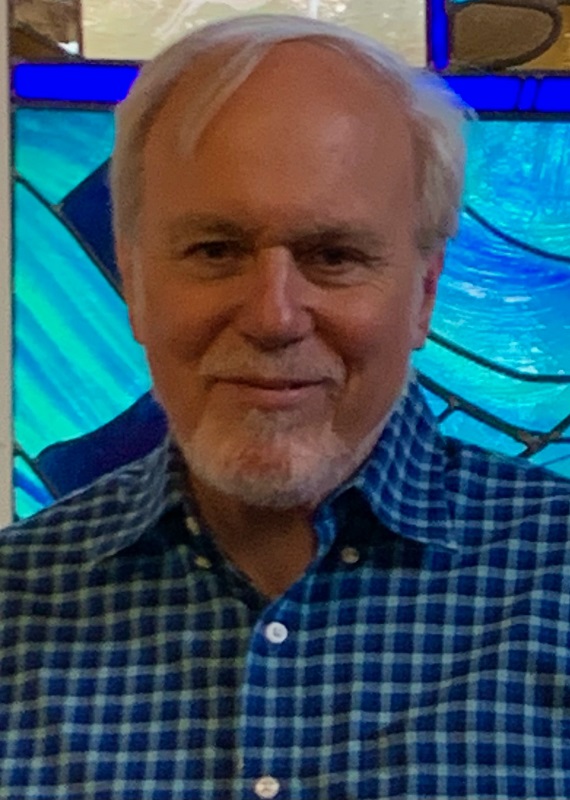 Crafting prose has always been Glenn Morrow's delight and his occupation. He is a lifelong creator of imaginative fiction. He believes that good fiction is a gift that offers hope and clarity.  He has worked as a teacher, advocacy journalist, editor of Storytelling Magazine, and technical writer. His license plate is TYPO, a wry reminder that we make it better, never perfect. He watches sailboats and stars in coastal Rhode Island with his wife Deborah and two ginger cats.
OTHER CATHOLIC LITERARY WORKS
An Unlikely Gardener: Prose and Poems by Francis Etheredge This book began as a failed article about gardening; however, having written one, several more followed and so it became a short book, wonderfully enriched by the criticisms of my eldest daughter and a...
read more