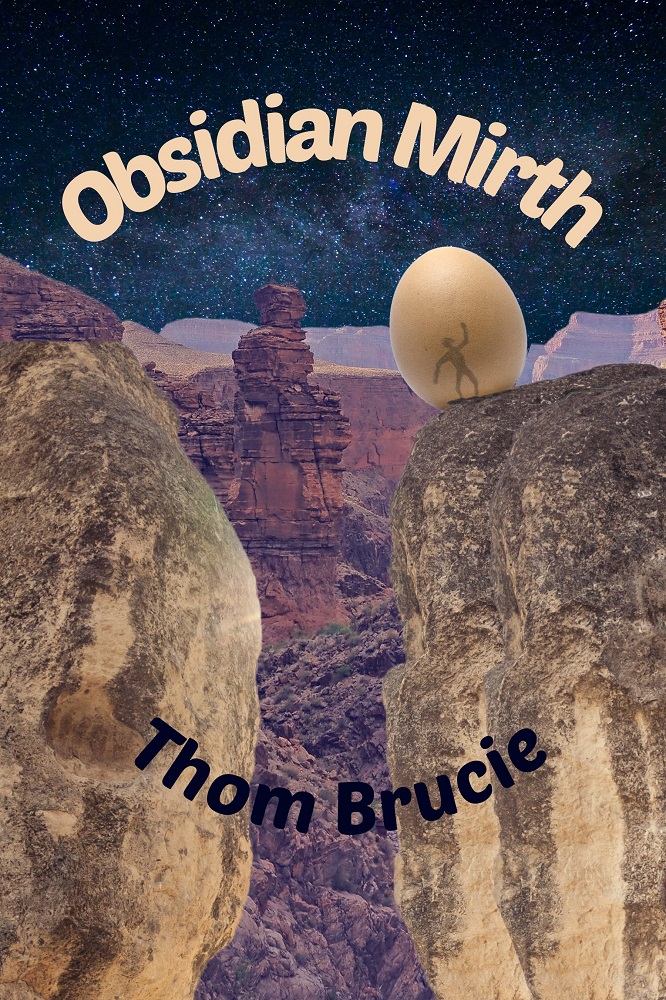 Obsidian Mirth
The characters in Thom Brucie's Obsidian Mirth fall into a dilemma where loss and betrayal entangle the need for forgiveness and love. Their choices reveal what distinctions lie between knowing one's self and knowing another, choices that expose that small moment tottering between life-affirming hope and the despair of meaninglessness. This is a heart-rending and beautiful story, and these characters will hover at the outskirts of your thoughts like whispering ghosts of past kinships.
Paperback: $14.95 | Kindle/Nook: $9.99
TESTIMONIALS
"The novel Obsidian Mirth by Thom Brucie portrays the compelling story of Daniel Reed's perduring love for his beloved Charlene. Despite his constant struggle against poverty, financial betrayal by a friend, and the death of Charlene's and Daniel's baby, Ella, Daniel's Job-like afflictions are compounded by Charlene's diagnosis of "paranoid schizophrenic," an affliction accompanied by delusions and eventual death. It is Daniel's heroic witness to his vow to love Charlene "for richer or poorer, or worse…" that leads the reader to elevate this novel above so many others of inferior inspiration." –James Likoudis, President Emeritus, Catholics United for the Faith (CUF)
"Love is never as heartrending as it seems. It's worse. Love is never as heavenly as it seems. It's greater. Thom Brucie, in Obsidian Mirth, reveals these honest truths about love, commitment, hardship, loss, and unendurable enduring hope with his finely-tuned instruments: his heart and his pen." –James M. Wilson, Chair, Department of English, Flagler College, Retired
"With his absorbing new novel Obsidian Mirth, Thom Brucie traverses both the highs and lows of human relationships. In exacting and compelling prose, Brucie shows that love—true love—just might be the biggest personal challenge anyone can take on. But, at the same time, it is the source of our greatest comfort; and it endures past every obstacle, mortal or immortal. There are profound lessons imparted in this book. Yet it might be hard to pause and appreciate them all, because Brucie's story is as wrenching as it is unstoppable, his plot a brilliant series of unexpected events, his characters as unforgettable as any you will encounter. This is a novel you can't set down. Not for a second. But please do linger over it, because you will want to savor every delicious if agonizing moment and every one of the story's many soulful truths." —John Vanderslice, Professor of Creative Writing, University of Central Arkansas; his novels include: The Last Days of Oscar Wilde, Island Fog, and Nous Nous.
"In Thom Brucie's novel, Obsidian Mirth, Daniel Reed's wife develops adult-onset schizophrenia. Daniel's personal perspective of this experience allows the reader to enter into the bewilderment of mental illness within a family, especially the difficult tensions between forgiveness and healing. It is a powerful story, and this book is going to help families not just to cope but also to heal." –H. K. Morey, LCSW, Licensed Clinical Social Worker
ABOUT THE AUTHOR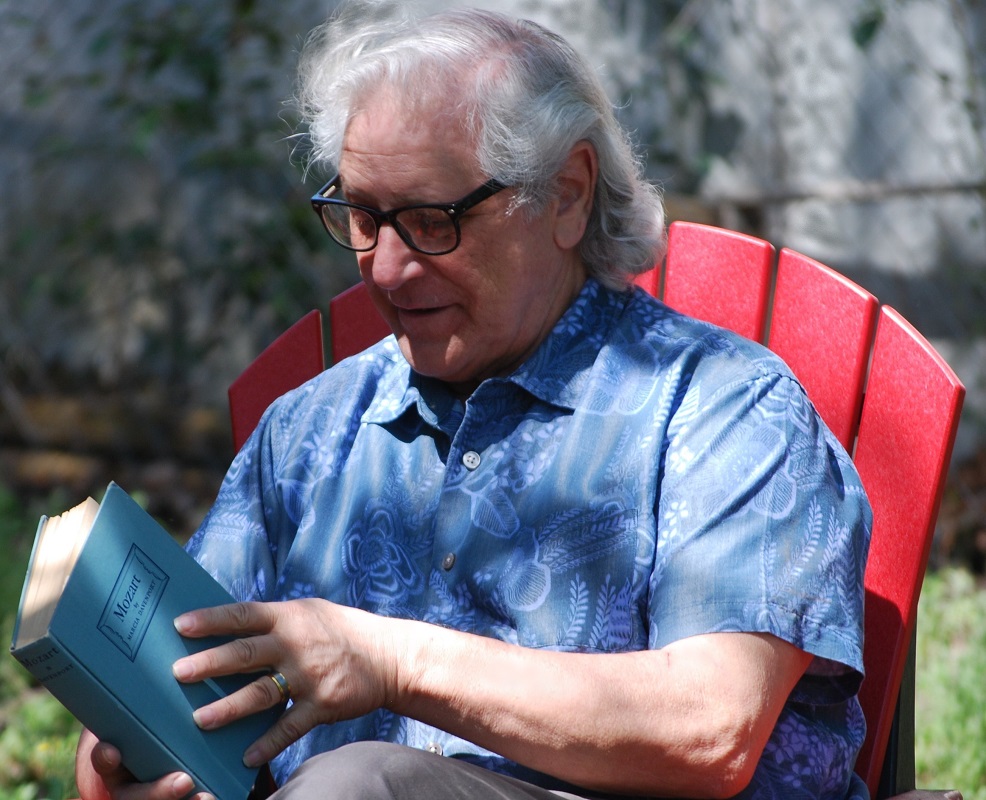 Thom Brucie's other works include the novels Children of Slate (En Route Books & Media, 2018), an exploration of God's great joy in bringing miracles to this earthly journey we call life; Weapons of Cain, a Vietnam War tale of cultural discovery; a book of short stories, Still Waters: Five Stories, themed stories around the topic of death; and two chapbooks of poems, Moments Around The Campfire With A Vietnam Vet, poems of veteran's experiences, and Apprentice Lessons, poems celebrating Brucie's carpentry apprenticeship and some lessons learned. Dr. Brucie earned his PhD from Binghamton University and MA from the University of Louisiana at Lafayette.
Brucie is Professor of English at South Georgia State College where he teaches English and Creative Writing. Find out more about Thom Brucie on his website at ThomBrucie.com. 
See Thom's recent article entitled "Concerning Love" in Agape Review (August 23, 2021)
OTHER POPULAR FICTION BOOKS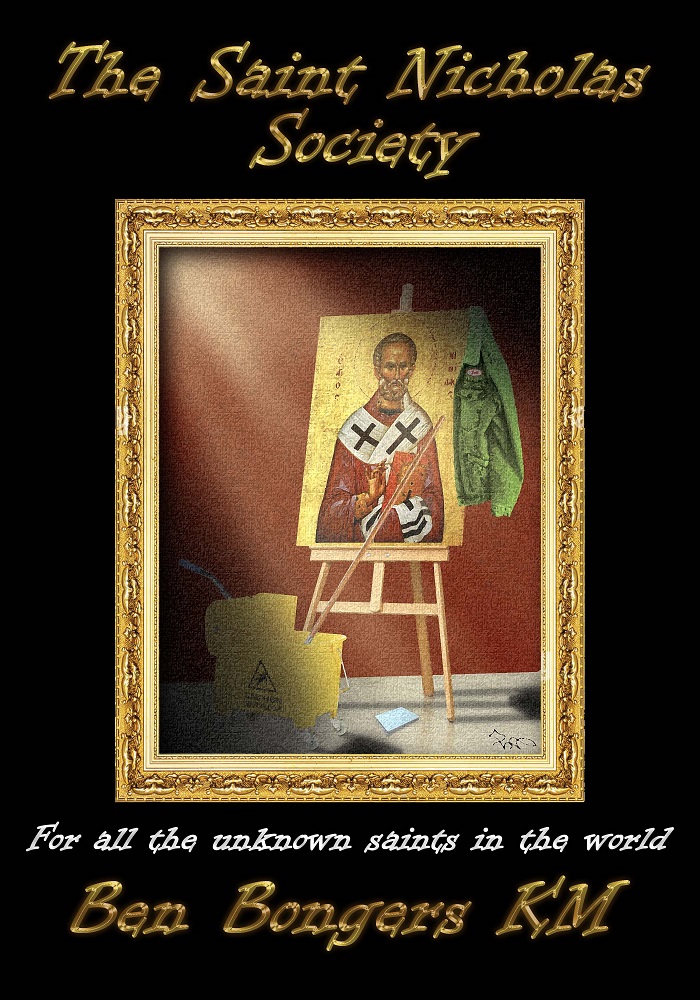 The Saint Nicholas Society by Ben Bongers Fred went from having it all—the girl, the car, the mansion—to being on the street. After being taken in by a kindly priest, he is diagnosed with cancer and begins to question what's left for him to live for. Nearly falling...
read more