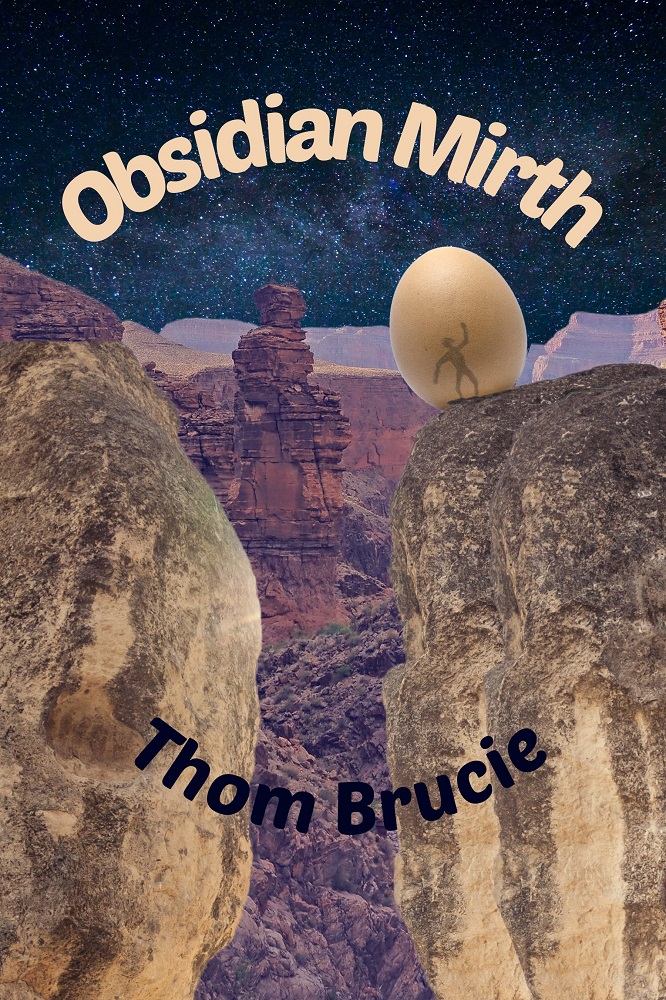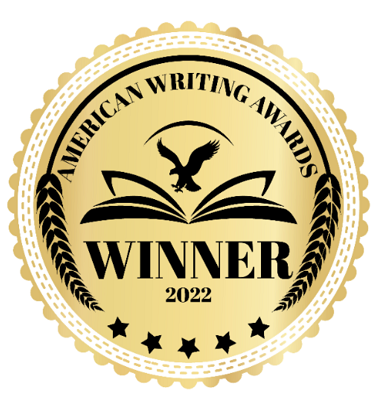 Obsidian Mirth
The characters in Thom Brucie's Obsidian Mirth fall into a dilemma where loss and betrayal entangle the need for forgiveness and love. Their choices reveal what distinctions lie between knowing one's self and knowing another, choices that expose that small moment tottering between life-affirming hope and the despair of meaninglessness. This is a heart-rending and beautiful story, and these characters will hover at the outskirts of your thoughts like whispering ghosts of past kinships.
Paperback: $14.95 | Hardback: $19.95 | Kindle/Nook: $9.99
The Prairies Book Review
Obsidian Mirth by Thom Brucie – The Prairies Book Review (November 19, 2022)
Deep, absorbing, and poignant…A many-layered story told with an authentic touch.
Sharply observed relationships, deft exploration of mental illness, authentic characters, and a touch of painful reality make Brucie's nuanced novel a sure bet. While working as a dishwasher at a California bistro, college sophomore Daniel Reed falls deeply in love with the beautiful Charlene. A sudden unexpected incident forces the couple to marry in haste. When Charlene gets pregnant, Daniel accepts his boss's offer of partnership and kick starts his own business. But things take an unexpected turn; Charlene begins to experience frequent episodes of paranoid schizophrenia, and Daniel's business faces bankruptcy. With Charlene's worsening condition, Daniel has no choice but to make a difficult decision. Brucie delves into the intricacies of love, marriage, and relationships and creates a remarkably original story with authentic young adult friendships, realistic dialogue, and complex underlying questions: can love really conquer all? Even if you don't always have the best of everything, can you still have a near-perfect life? Smooth, affecting first-person narration in Daniel's voice, allows readers to both identify with the young man's self-doubts, fears, and insecurities and recognize his naivety and easy trust of people. Daniel's love story is complicated by grief spirals. His emotional arc is all the more powerful for how much he fights for his love. His life's other complications come from his unsavory business decisions and Charlene's gradual descent into a dark web of mental illness. In the end, though, he realizes he has to learn to tackle hard truths head-on. Overall, the story moves subtly and at a measured pace, creating a rich emotional landscape and letting small changes—Charlene's gradually occurring psychotic episodes, Daniel's deepening financial woes—ripple out gently. The spark between the couple and their authentic individual bonds with Mark and Odette deepen this dense story, which delves into complex issues—the residual effects of one person's mental illness on family and friends, acceptance of imperfect partners, and what it means to love truly and wholly. This nuanced story offers new perspectives about mental illness while emphasizing the value and complexity of love, acceptance, understanding, and forgiveness. Even though Charlene and Daniels' love story ends on a tragic note readers will enjoy every minute they spend with the couple. Brucie is an author to watch.
REVIEW FROM THE AMERICAN WRITING AWARDS
Obsidian Mirth, by Thom Brucie, is an intriguing love story unlike any other. Daniel Reed, a good-looking kind, poor college sophomore and loving dreamer working as a dishwasher at a California bistro falls deeply in love with Charlene, a flawlessly white-skinned red lipsticked newly hired waitress beauty. The main theme of the story is set early. As Brucie writes: 
Love is not 50/50, 60/40, or 80/20. It is not even 100/100. Love is 100/0. When a man loves, he gives everything he's got, and he expects nothing in return. He loves unequivocally because he loves. Love is love. That's it. And when a man loves a woman, he loves her. One hundred percent. Nothing less. Anything less is not love. It's something else. It could be almost love; or maybe great like; or even something such as admiration. But real love is real love. It's all the way. It's indomitable. It's life-long.
Act one of this unique piece of work details the honeymoon phase of Daniel and Charlene's relationship—the first dates, nights out with friends, intimate moments, and their first night together as a married couple. The calm before the proverbial storm.
Brucie sets the final act with a much different tone. He introduces the reader to and focuses on Charlene's troubles with mental health—adult onset paranoid schizophrenia—and the hapless business decisions of her loving husband which leave the young family teetering near total desperation. Over the course of nearly the entire story—which is only about five years, Daniel and Charlene, still only in their early twenties, endure a never-ending merry-go-round of setbacks and emotions as they struggle to deal with the ever-worsening Charlene.
Obsidian Mirth is truly a masterful piece of work as it puts on full display the level of love needed to persist through a hellish diagnosis. The story's beautiful prose compliments Brucie's meticulous attention to detail elevating each page and gripping the reader's attention. He writes like a well-versed psychologist or spiritual leader taking the reader on a heart-wrenching quest through a plotline filled with a series of unexpected events centered around a compelling cast of unforgettable characters. Obsidian Mirth is a tortuous romance from an author at the top of his game.
TESTIMONIALS
"The novel Obsidian Mirth by Thom Brucie portrays the compelling story of Daniel Reed's perduring love for his beloved Charlene. Despite his constant struggle against poverty, financial betrayal by a friend, and the death of Charlene's and Daniel's baby, Ella, Daniel's Job-like afflictions are compounded by Charlene's diagnosis of "paranoid schizophrenic," an affliction accompanied by delusions and eventual death. It is Daniel's heroic witness to his vow to love Charlene "for richer or poorer, or worse…" that leads the reader to elevate this novel above so many others of inferior inspiration." –James Likoudis, President Emeritus, Catholics United for the Faith (CUF)
"Love is never as heartrending as it seems. It's worse. Love is never as heavenly as it seems. It's greater. Thom Brucie, in Obsidian Mirth, reveals these honest truths about love, commitment, hardship, loss, and unendurable enduring hope with his finely-tuned instruments: his heart and his pen." –James M. Wilson, Chair, Department of English, Flagler College, Retired
"With his absorbing new novel Obsidian Mirth, Thom Brucie traverses both the highs and lows of human relationships. In exacting and compelling prose, Brucie shows that love—true love—just might be the biggest personal challenge anyone can take on. But, at the same time, it is the source of our greatest comfort; and it endures past every obstacle, mortal or immortal. There are profound lessons imparted in this book. Yet it might be hard to pause and appreciate them all, because Brucie's story is as wrenching as it is unstoppable, his plot a brilliant series of unexpected events, his characters as unforgettable as any you will encounter. This is a novel you can't set down. Not for a second. But please do linger over it, because you will want to savor every delicious if agonizing moment and every one of the story's many soulful truths." —John Vanderslice, Professor of Creative Writing, University of Central Arkansas; his novels include: The Last Days of Oscar Wilde, Island Fog, and Nous Nous.
"In Thom Brucie's novel, Obsidian Mirth, Daniel Reed's wife develops adult-onset schizophrenia. Daniel's personal perspective of this experience allows the reader to enter into the bewilderment of mental illness within a family, especially the difficult tensions between forgiveness and healing. It is a powerful story, and this book is going to help families not just to cope but also to heal." –H. K. Morey, LCSW, Licensed Clinical Social Worker
"In this day and age of throw away marriages, Thom Brucie portrays a true love story. A man that remains faithful through all the turmoil and tragedy that life throws at him. A testament to true love and vows taken seriously; "What God has joined together, let no man separate." It's a sad yet wonderful story." —Linda Blosser-Medley, author of A Sword Will Pierce
ABOUT THE AUTHOR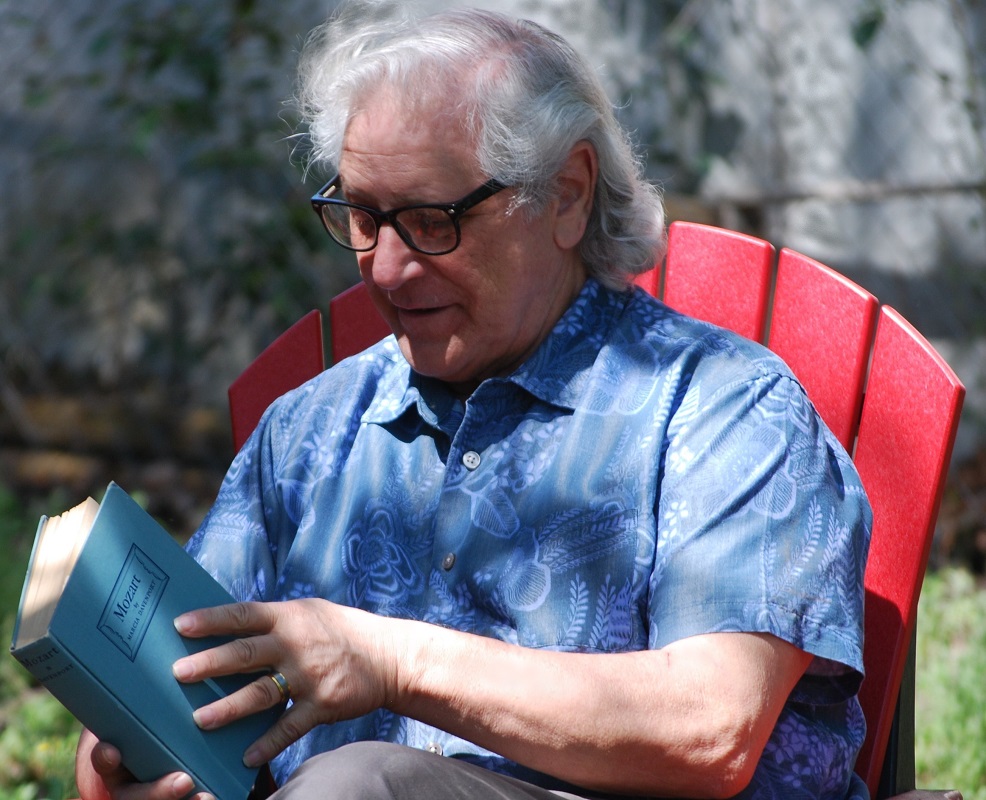 Thom Brucie's other works include the novels Children of Slate (En Route Books & Media, 2018), an exploration of God's great joy in bringing miracles to this earthly journey we call life; Weapons of Cain, a Vietnam War tale of cultural discovery; a book of short stories, Still Waters: Five Stories, themed stories around the topic of death; and two chapbooks of poems, Moments Around The Campfire With A Vietnam Vet, poems of veteran's experiences, and Apprentice Lessons, poems celebrating Brucie's carpentry apprenticeship and some lessons learned. Dr. Brucie earned his PhD from Binghamton University and MA from the University of Louisiana at Lafayette.
Brucie is Professor of English at South Georgia State College where he teaches English and Creative Writing. Find out more about Thom Brucie on his website at ThomBrucie.com. 
See Thom's recent article entitled "Concerning Love" in Agape Review (August 23, 2021)
OTHER CATHOLIC LITERARY WORKS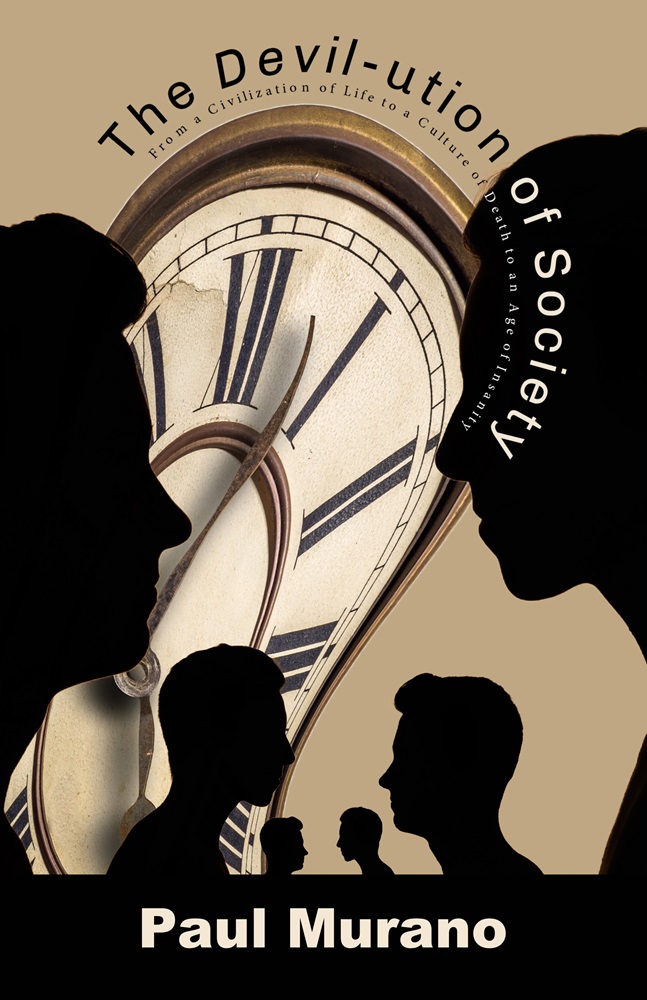 The Devil-ution of Society: From a Civilization of Life to a Culture of Death to an Age of Insanity by Paul Murano In July, 1968, Pope Paul VI promulgated Humanae Vitae in which he observed that "a man who grows accustomed to the use of contraceptive methods may...
read more