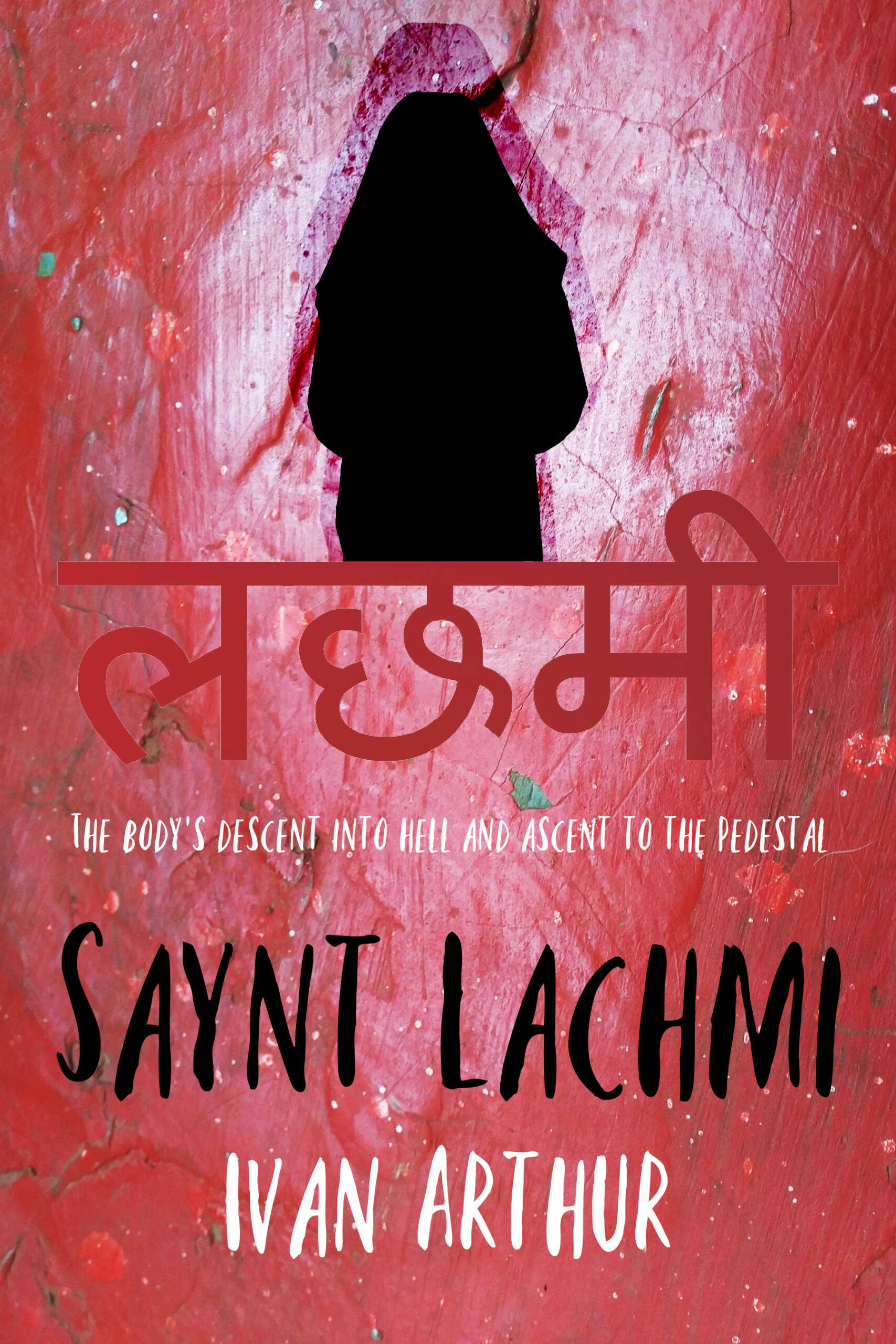 Saynt Lachmi
A young street child named Lachmi is whisked into prostitution, rescued, and led by her spirit and providence through the use of her extraordinary gifts to the brink of sainthood. The body, she shows us, is a prism, revealing through its gradations the range between depravity and divinity. What the reader sees through Lachmi is a view of this prism through the side that reveals our divinity, that sees the body as a channel of grace in the manner in which St. John Paul II described in his Theology of the Body, a manner that sanctifies our sexuality, which we so often allow our lust to soil and obliterate.
Paperback: $19.95 | Kindle: $9.99
TESTIMONIALS
"Stunning!" – Dr. Sebastian Mahfood, OP, author of The Narrative Spirituality of Dante's Divine Comedy
"The story of Lachmi is deeply provocative. She even develops intuitive and healing powers or 'siddhis' which is not uncommon on the road to spiritual development. A prostitute once sings a song for Swami Vivekananda by the great poet Surdas. The meaning of the song was that a man great in virtue should never fear anything in the world. Then, while in the US, Swami Vivekananda once said, 'Do not frown at the sight of a prostitute. In fact, they are acting as a shield, safeguarding the chastity of virtuous women. Hence, we should not hate them but be grateful towards them.' These words ring true as Lachmi moves in her circle of supporters filled with nuns and to-be-nuns, while being exploited by a dubious couple who finally meet their fateful end. It is a story about evil and the fabled victory of good over evil. Our Ultimate Reality is beyond both good and evil says Vedanta. And one final lesson from the book is that Godliness is within everyone's grasp. As Thomas Aquinas says, 'God is not just the ideal goal of human longing; it is the ideal possibility for human completeness.'" – Prabhakur Mundkur, Facebook Reviewer
ABOUT THE AUTHOR

Ivan Arthur is the author of seven previous books:
The Fourteen Stations (Official book on Pope John Paul's visit to India)
Pavement Prayers. Theological fiction. A prequel to Saynt Lachmi
A Village Dies. A novel about social change
Once More Upon a Time. Biography
Jossie. A biography
Brands Under Fire
The Chef Executive Officer
Arthur was inducted into the Hall of Fame of the Communication Arts Guild, Mumbai, and is a three-times recipient of the WPP Atticus Award for original writing. He lives in Goa, India, with Ingrid, his wife.
OTHER CATHOLIC LITERARY WORKS
An Unlikely Gardener: Prose and Poems by Francis Etheredge This book began as a failed article about gardening; however, having written one, several more followed and so it became a short book, wonderfully enriched by the criticisms of my eldest daughter and a...
read more