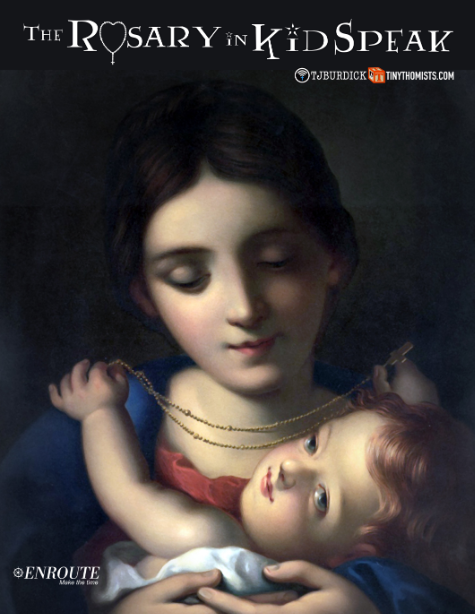 The Rosary in Kidspeak
by TJ Burdick
This book was designed to help families pray the rosary with their children. Each mystery includes a piece of sacred art, a description of each mystery in "kid speak", and instructions on how to pray this treasured method of prayer given to us by Our Lady herself. A digital version of this book can be downloaded for free at tinythomists.com. You may also download it to your Kindle device for a small charge. It comes as special gift we give to all of our members who enjoy bi-weekly faith formation plans grounded in the philosophy and theology of St. Thomas Aquinas. Each lesson includes a portion of the Summa Theologica in simplified kid speak, Lectio Divina, Saintly Situations, a Read to Me explanation of the Catholic faith, fun activities to do with your family and much more.
Paperback $18.99 | Kindle: $5.99
Want to sign up for a subscription to Tiny Thomists? Join here!
The Plan of the Book
St. Louis De Montfort tells us in his timeless book on Our Lady, True Devotion, that "the safest, easiest, shortest and most perfect way of approaching Jesus is through Mary." The Rosary is the tool that Mary gave to St. Dominic to help us grow in our relationship with her, to recognize her mysterious role in the story of salvation. 
In the same way that Jesus came to us through Mary, so do we come to him through her divine intervention as the Mother of all Christians and the Queen of Heaven and Earth. It is through her Rosary that we are tied to God's grace and as faithful benefactors of such blessings, we are better equipped to carry out the personal missions God gives us to complete. 
This book was written to help parents complete their mission of raising Christ-like children by helping them come to know, love, and serve Jesus through the love of his Mother. The Rosary, then, becomes the lifeline that unites us with the Holy Family, engaging our hearts and minds with the mysteries that each decade represents. 
For each mystery, TJ has provided two components: 
The first is an image of the mystery taken from sacred art over the past two millennia. These serve as a focal point to ignite our imagination and place ourselves in the scene of each mystery.

 

The second component is a description of each mystery in child-like simplicity. The words were chosen deliberately to identify with children 10 years old and younger so that they can comprehend the basic fruits of each mystery. This will serve as a solid foundation for their faith. As they grow in strength and wisdom, they can be exposed to the sacred scriptures when they are mature enough to understand them.

 
The Rosary has been called the "epitome of the whole Gospel" (CCC 971) and as such, it teaches children the greatest story ever told. It is recommended that the Rosary be prayed together with your children at a determined time each day so that the seeds of the Rosary can be planted, tilled, watered, and nourished through the repetition, contemplation, and imitation of the virtues it promotes. 
Testimonials
"There is almost nothing more innocent and pure than when a child prays the rosary.  It moves the hearts of Jesus and Mary and opens the floodgates of heaven.  It is for this reason that The Rosary in Kid Speak is certain to bring about blessings for children, families, the Church, and society in general. I can't recommend this book highly enough!" – Fr. Donald Calloway, MIC, Author of Champions of the Rosary: The History and Heroes of a Spiritual Weapon
---
"I want to give this book to every Catholic parent I know! I stand in awe. With stunning artwork to capture little one's attention and the use of common, everyday words, these meditations capture the deep truths at the heart of the Rosary's Mysteries. This book and TinyThomists.com are gifts to the domestic church!" – Shane Kapler, Author of Marrying the Rosary to the Divine Mercy Chaplet
ABOUT THE AUTHOR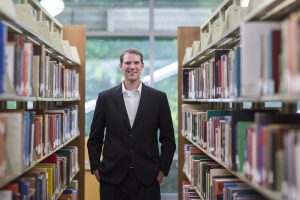 T.J. Burdick  the author of several books and professional speaker. He is the founder of the Dominican Institute and blogger at tjburdick.com. A former missionary to Latin America, T.J. creates media on how to grow in holiness amongst the distractions and difficulties of the current age. All proceeds from this book go to help fund Catholic missions. He resides in Grand Rapids, MI, with his wife and four children.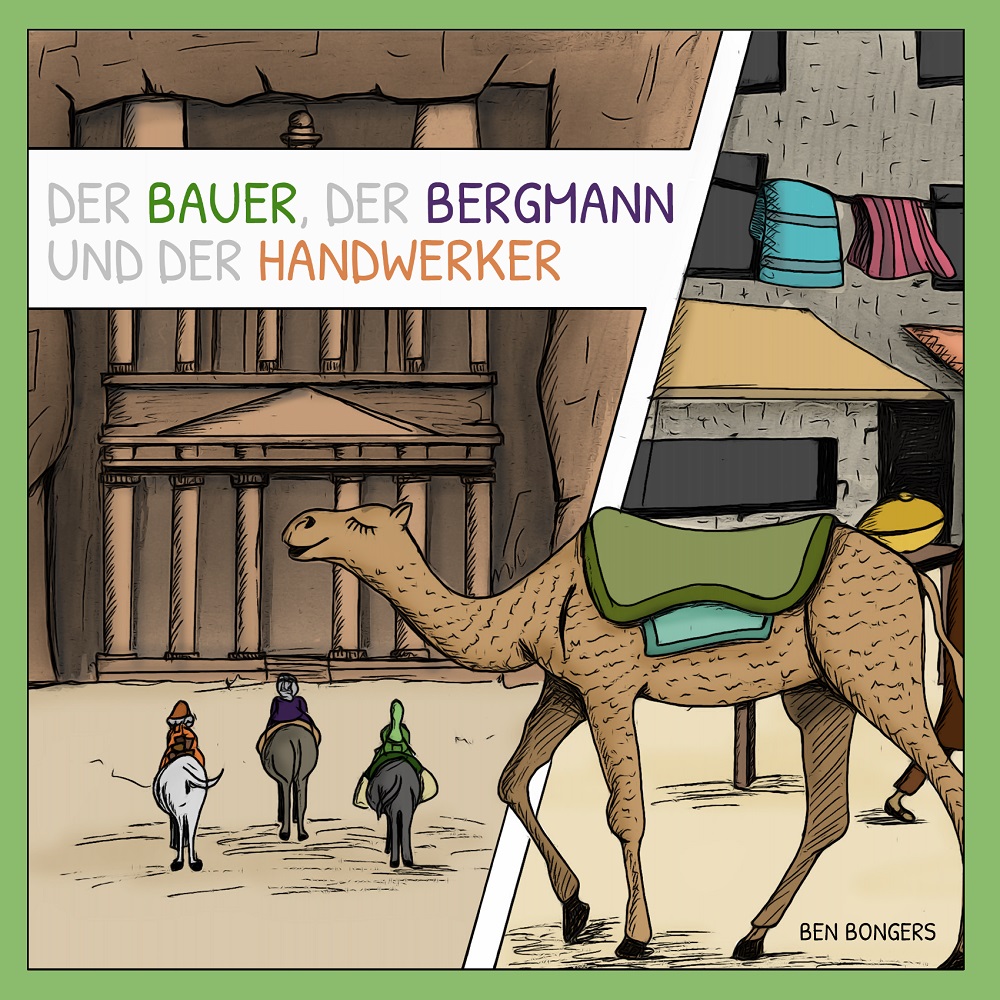 Der Bauer, der Bergmann und der Handwerker Geschrieben von Ben Bongers und illustriert von Courtney Boatwright Wir alle sind Puzzleteile – manche zu klein, manche zu groß, manche fehlende Teile von uns selbst. Dennoch bringen wir anderen in unserem Leben alle...
read more