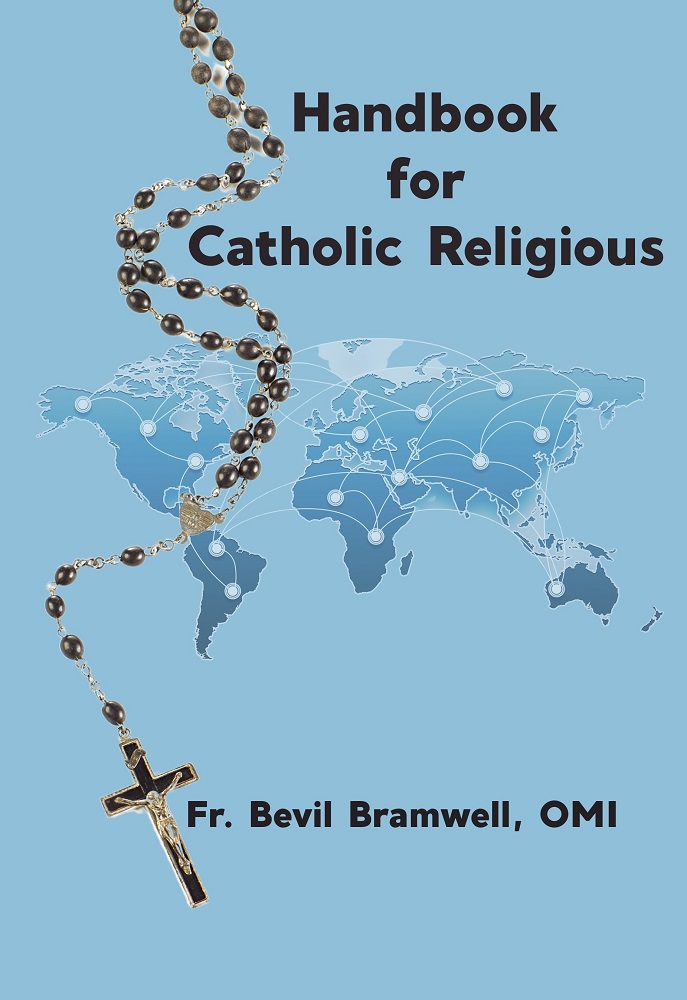 Handbook for Catholic Religious
by Fr. Bevil Bramwell, OMI
Reflecting on the theology of the presence of Christ in the world, particularly from the point of view of the aesthetics of religious life as understood from the writings of Hans Urs von Balthasar, John Paul II and Benedict XVI, Fr. Bramwell explains that a particular problem for Religious in the 21st century is that they are trying to pray, live and work in an age that is antagonistic to such a life. If religious life is ever separated from its relation to and expression of the life of Christ, then it is no longer religious life as the Church understands it. For this reason, Fr. Bramwell gets to grips across the pages of this book with the existential challenges that face serious Religious every day. 
Paperback: $19.95 | Kindle: $9.99
TESTIMONIALS
"Fr. Bramwell's expression of the intensity and beauty of religious life is an inspiration to all the faithful, strengthening their love and giving them hope for joyful and eternal communion with the Triune God." – Dr. Cynthia Toolin-Wilson, author of Survivor: A Memoir of Forgiveness
OTHER CATHOLIC PRACTICAL THEOLOGY BOOKS
The Art of Listening to Young People: A Pastoral and Scientific Guide by Amoris Christi Listening is a form of encounter that allows us to be with another person, to see through their eyes, and to journey with them. The Art of Listening to Young People uniquely blends...
read more