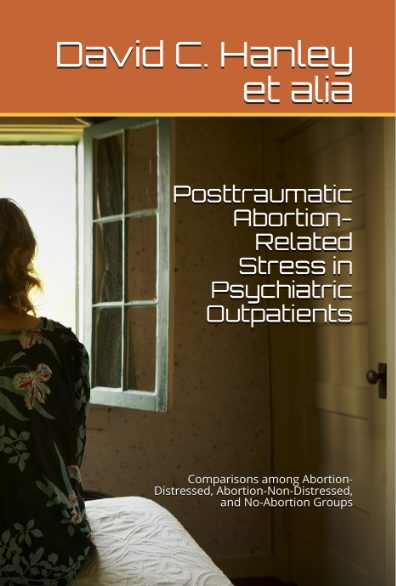 Posttraumatic Abortion-Related Stress in Psychiatric Outpatients: Comparisons among Abortion-Distressed, Abortion-Non-Distressed, and No-Abortion Groups
by David C. Hanley, Rachel L. Anderson, David B. Larson, Harry L. Piersma, D. Stephen King, Roger C. Sider
Objective:  This study examines potential risk factors for long-term abortion-related distress in women.
Method: One hundred and two women receiving outpatient psychiatric services were assigned to one of three groups on the basis of their reported abortion history. Women with a positive history of abortion were assigned to a distressed or non-distressed group depending on whether abortion-related distress was a primary presenting problem. Women with no history of abortion who sought outpatient services served as controls.
Results: Comparisons across groups revealed that the abortion-distressed group had symptoms consistent with Posttraumatic Stress Disorder, including intrusive thoughts of the abortion experience and active avoidance of events associated with their abortions.  Two women who underwent an abortion following rape were both in the abortion-distressed group.
Conclusions: Implications for identifying women at risk for long-term distress are discussed and suggestions for clinical interventions are made.
Paperback: $9.99 | Kindle: $5.99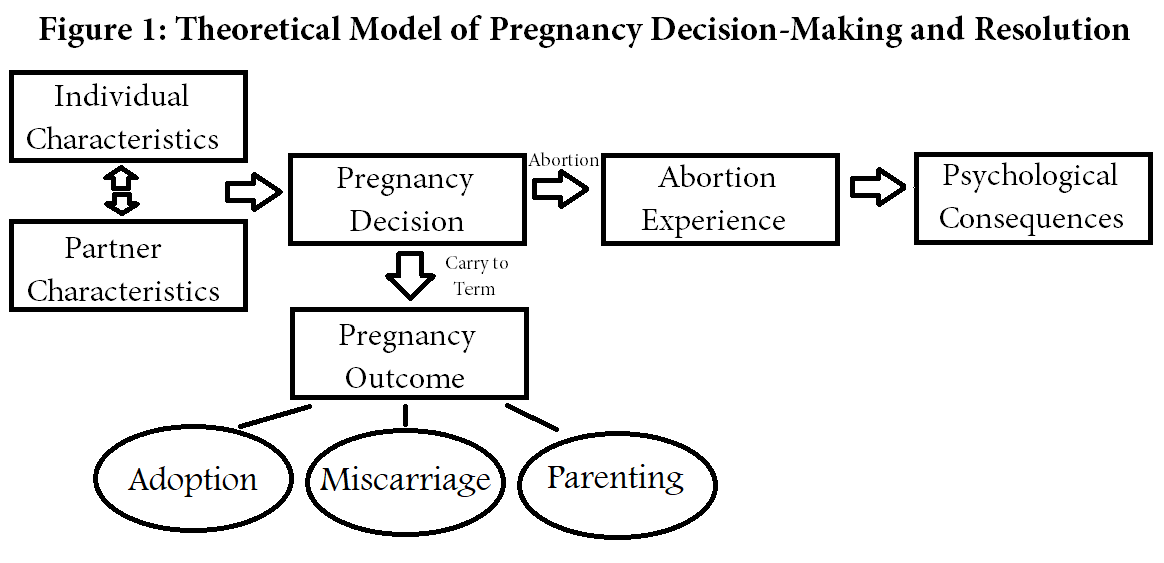 Figure 1 in support of the Appendix entitled "Methodological Considerations in Empirical Research on Abortion." (Anderson, Hanley, Larson, Sider) in  Post-Abortion Syndrome: Its Wider Ramifications ed. by Peter Doherty (Four Courts Press, 1995). Included with permission.
TESTIMONIALS
"In today's world where abortion rights advocates advance their services as health care, this 25-year-old study by David C. Hanley and others prophetically exposes abortion as the exact opposite." — Dr. Sebastian Mahfood, OP, Africa LIFE Runners Coordinator
ABOUT THE AUTHORS 
At the time of the writing in 1995:
David C. Hanley, MSW, was a Senior Clinical Social Worker at Pine Rest Christian Hospital in Grand Rapids, Michigan. Trained at the University of Michigan School of Social Work, he has specialized in treatment of women stressed by their abortions and has served as principal investigator of a clinical research study of post-abortion stress conducted at Pine Rest Christian Hospital. 
Rachel L. Anderson was a doctoral student in the Human Development and Social Policy Program at Northwestern University, Evanston, Illinois. Her research focus was on women's health, including completion of a systematic review of the medical, psychological and social effects of induced abortion on women, funded by the U.S. Department of Health and Human Services. 
David B. Larson, MD, MSPH, was Adjunct Professor of Psychiatry at Duke University Medical Center, Northwestern University Medical School and the United States Uniformed Health Services. A former research psychiatrist at the National Institute of Mental Health and the U.S. Department of Health and Human Services, he then became President of the National Institute of Healthcare Research. Dr. Larson helped to develop the systematic review methodology and specialized in the public policy implication of religious commitment. He had over 160 professional publications in such policy areas as mental health diagnoses and services, the use of nursing homes, and AIDS/HIV infection. 
Harry L. Piersma worked most of his career at Pine Rest Christian Hospital in Grand Rapids, Michigan, and later retired from the W.G. Hefner VA Medical Center in Salisbury, North Carolina. 
D. Stephen King, MD, was a Staff Psychiatrist Pine Rest Christian Hospital in Grand Rapids, Michigan.
Roger C. Sider, MD, was a Medical Director of the Pine Rest Christian Hospital in Grand Rapids, Michigan, and professor of Human Medicine at Michigan State University. Trained at the University of Toronto and Johns Hopkins Hospital, he has published numerous articles and book chapters on psychiatric ethics and had a life-long interest in clinical care, clinical administration, and the interface of psychiatry and religion. 
Teaching Research Processes: The Faculty Role in the Development of Skilled Student Researchers, 2nd Edition by William Badke Today's students struggle with the research processes required to problem-solve and enlist their findings into cogent academic writing. They...
read more