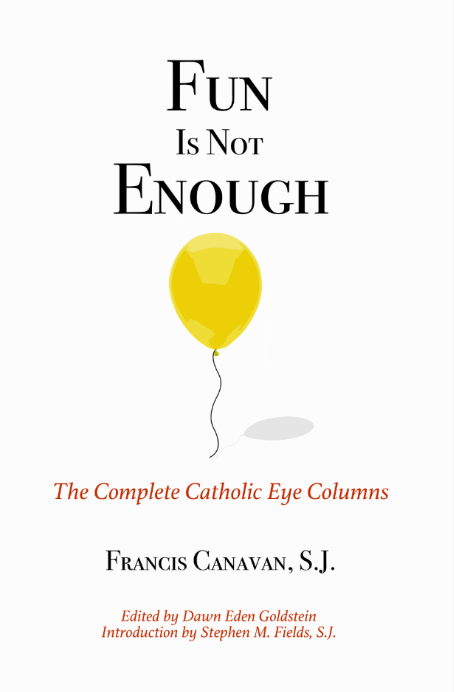 Fun is Not Enough
by Fr. Francis Canavan, SJ
Francis Canavan, S.J., was a professor of political science, a leading Edmund Burke scholar, and an essayist whose thoughts on faith, politics, and culture earned him accolades from many prominent Catholic minds of his time, including Robert P. George, George Weigel, Richard John Neuhaus, and Gerard V. Bradley. But Canavan's appeal extended well beyond the intelligentsia. For more than twenty-five years, he contributed to the catholic eye newsletter, making his wisdom accessible to the ordinary person in the pew. Fun Is Not Enough collects all the prophetic insights catholic eye readers loved, so that Canavan may inspire a new generation with his contributions to contemporary debates on religious and political liberty, the dignity of human life, and the nature of marriage. ALL proceeds go to support the mission of Human Life Review. Get yours from Amazon today by clicking on the links below! Hardback $35.99 | Paperback $22.99 | Kindle $9.99
Video of the Human Life Review awards dinner in which Fun Is Not Enough was presented by its editor, Dr. Dawn Eden Goldstein
EWTN Interview of Dr. Dawn Eden Goldstein – "Fun Is Not Enough" – Book Makes Pro-Life Arguments
TESTIMONIALS
"[An] impressive book. I hadn't been familiar with Father Canavan's writings, but I am finding his columns a profoundly instructive delight." — Judge James L. Buckley
---
This new and timely edition of the essays of Francis Canavan, S.J., will be welcomed by everyone who heeds the prophecies of recent popes that our age is marked by a crisis of reason. – Stephen M. Fields, S.J., from the introduction
---
In a world that often fails to recognize true values, those of us who seek to evangelize the culture run the risk of drowning in incoherence or submitting to the temptations of worldly idols. Here, a wise Jesuit Father will help you have none of it! This book empowers the reader to see beyond the daily distractions of politics, culture, and our overstimulated lives, and keep the focus on the truth in Christ. – Kathryn Jean Lopez, senior fellow, National Review Institute & editor-at-large, National Review
---
To read these essays is to be reminded what a master teacher and pastor Canavan was, for everything he wrote was geared toward one end: our salvation, and the glory of God – William Doino Jr., contributor, First Things
---
Testimonials from Readers:
I found Fun is Not Enough to be interesting, frequently amusing and quite insightful. Even though many of Fr. Canavan's articles were written 30 years ago, they define and clarify problems that dog our society today. I'm glad I read the book! – Barbara Bryan
ABOUT THE AUTHOR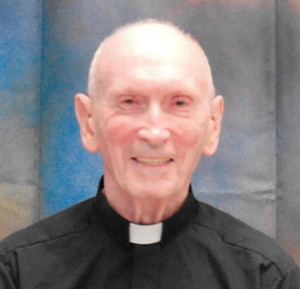 Francis Canavan, S.J, (1917-2009) was a professor emeritus of political science at Fordham University, where he taught from 1966 to 1988.
During more than a half-century as a prominent Catholic academic and essayist, he wrote several books, including The Political Reason of Edmund Burke, Freedom of Expression, The Light of Faith, Pins in the Liberal Balloon, and The Pluralist Game.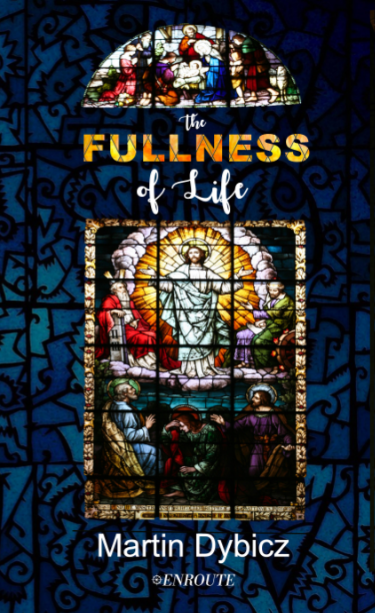 Coming Soon! The Fullness of Life by Martin Dybicz This complete and highly readable overview of the Catholic faith explains how living fully is found in knowing three things: that God is real, that He communicates with us, and that He wants us to respond....
read more