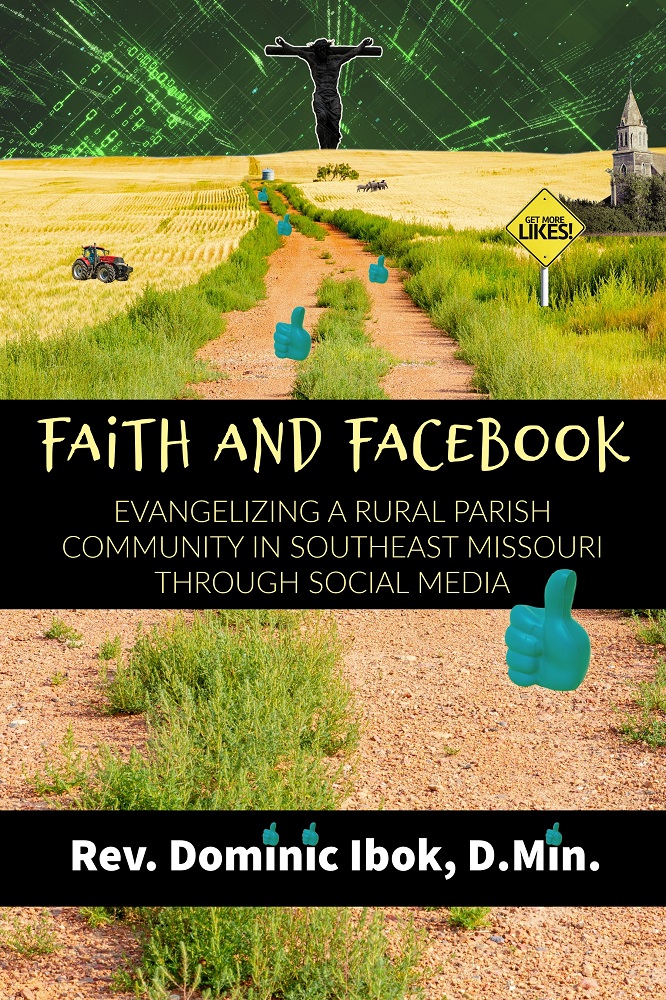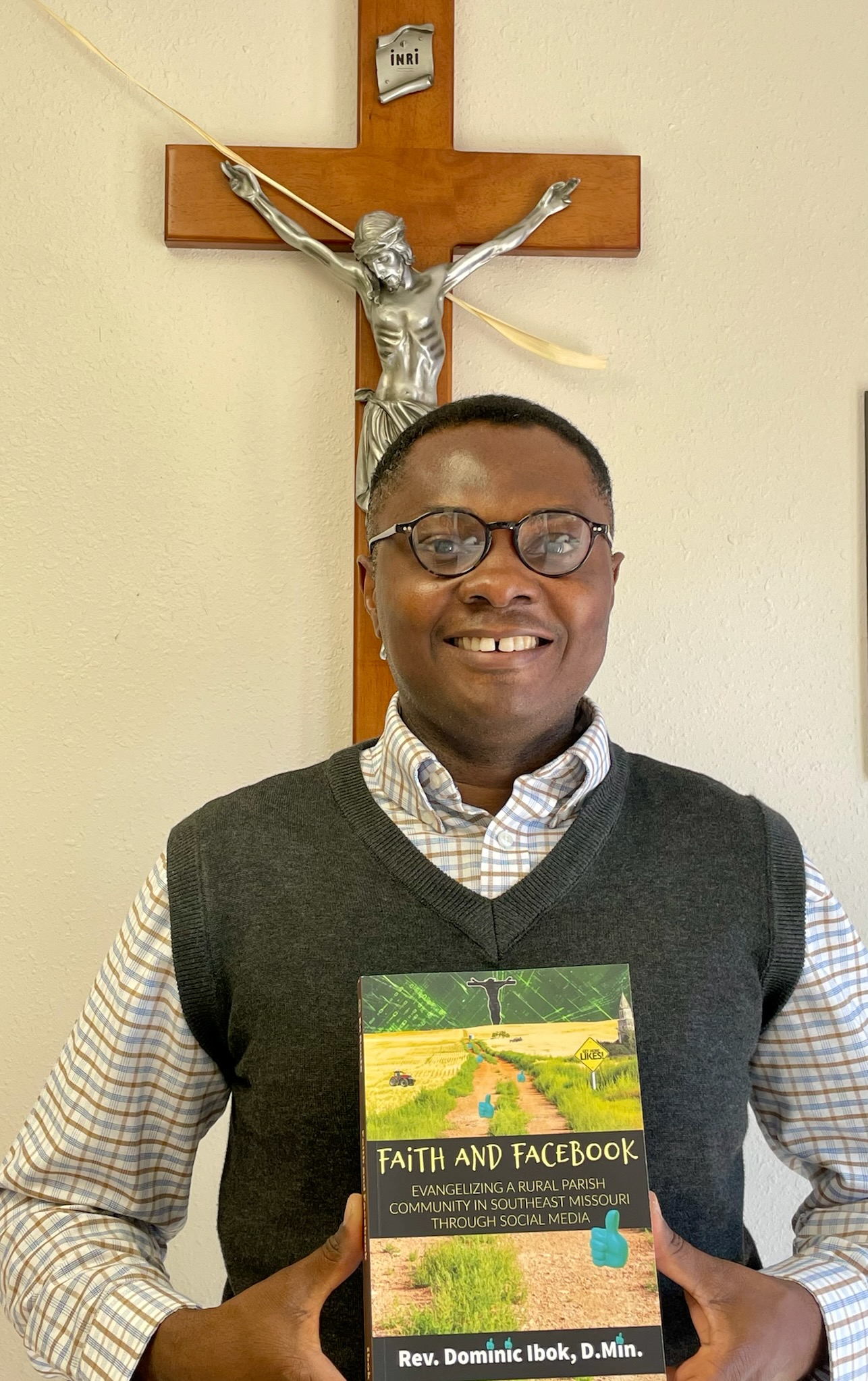 Faith and Facebook: Evangelizing a Rural Parish Community in Southeast Missouri through Social Media
by Fr. Dominic Ibok, D.Min.
In Southeast Missouri, where Catholics are a minority, the challenge of diminishing participation and reduced membership requires an intentional engagement of the inactive members and the unaffiliated within the community. Unfortunately, many members of the laity do not have the awareness or skills to evangelize. In a rural community, the challenges seem more significant due to limited personnel and resources.
This book aims to equip the laity with the skills and tools to evangelize inactive Catholics and the unaffiliated. It involves their growing in prayer, study, generosity, evangelization, and the discernment of their charisms. With the benefit of social media engagement like Facebook live stream, an opportunity to engage and evangelize is available for our rural parish community. The resources from experienced lay evangelists in evangelization and social media engagement will provide a template that can enhance the development of a program on evangelization for my rural parish community.
To test the effectiveness of these resources, seventeen participants engaged in a nine-week program to learn how prayer, study, generosity, evangelization, the discernment of their charisms, and teamwork can prepare them for evangelization. This thesis engaged the inactive Catholics and the unaffiliated in rural Southeast Missouri by using Facebook live stream as an evangelization tool. The focus of this project is thus reminding active Catholics of their responsibility to evangelize and how utilizing a familiar social media portal like Facebook can enhance the process even in a rural community.
Paperback: $19.99 | Kindle: $9.99
ABOUT THE AUTHOR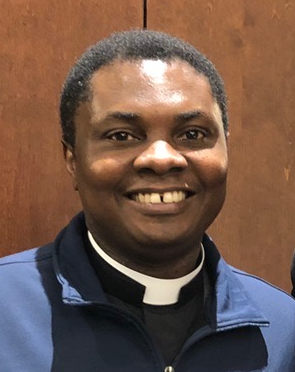 Dominic O. Ibok was born in Lagos, Nigeria, and educated at Immaculate Conception High School Seminary, St. Joseph Major Seminary, and the Pontifical Urban University before completing his ordination studies at Kenrick School of Theology and his D.Min. studies at Aquinas Institute of Theology, both located in St. Louis, MO. He currently serves in the Roman Catholic Diocese of Springfield-Cape Girardeau in southeastern Missouri as the pastor of both Immaculate Conception Parish in New Madrid and Sacred Heart Parish in Caruthersville and is a chaplain in the Missouri Army National Guard. 
OTHER PRACTICAL THEOLOGY BOOKS
The Art of Listening to Young People: A Pastoral and Scientific Guide by Amoris Christi Listening is a form of encounter that allows us to be with another person, to see through their eyes, and to journey with them. The Art of Listening to Young People uniquely blends...
read more