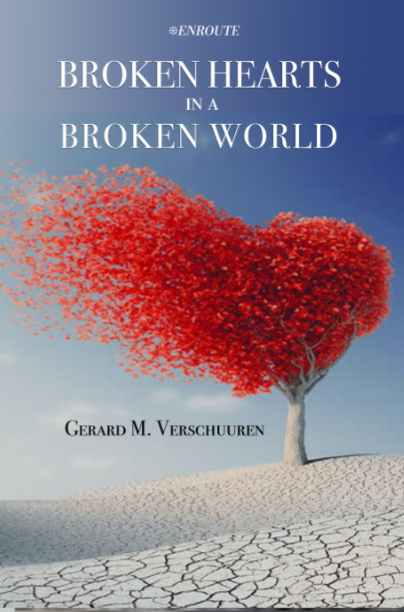 Broken Hearts in a Broken World
by Gerard M. Verschuuren
Brokenness has become endemic in our days. In poll after poll, the vast majority of respondents say that our country is fundamentally broken. Our political system is broken. Our economy is broken. Our very society, the way we live together, our values, our priorities, all of them are broken. For Christians, however, the brokenness of the world and their own brokenness should not come as breaking news; in fact, brokenness and the healing of brokenness are at the very heart of the Christian faith. Christians believe that God became a human being in Jesus who suffered and died on the Cross. He came to be among the broken-hearted in a broken world. That's the very painful, yet comforting thought behind this book.
Paperback: $18.99 | Kindle: $9.99
TESTIMONIALS
"The causes and the cures of the brokenness and unhappiness in our broken, unhappy world are obviously many and complex, but this new book reduces the complexity to clarity and then prescribes with great good sense. This is a wise and provocative book that deserves to be read widely and put into effect everywhere." — Russell Shaw, Consultor of the Pontifical Council for Social Communications, Adjunct professor at the Pontifical University of the Holy Cross, Rome. Former Secretary for Public Affairs of the National Conference of Catholic Bishops/US Catholic Conference.
"Verschuuren's book Broken Hearts in a Broken World is a wonderful treatise, full of fresh insights.  Using philosophy to refute skepticism and relativism, Verschuuren also provides a panoramic view of all that gives us hope in our Christian vision. There is no cliché advice, but instead blunt, witty, realistic and compassionate analysis of the ills of our times and the wounds in our hearts." – Ronda Chervin, Professor Emerita, Holy Apostles College & Seminary, Cromwell, CT
ABOUT THE AUTHOR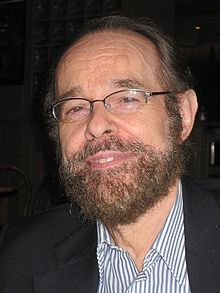 Gerard M. Verschuuren is a human geneticist who also earned a doctorate in the philosophy of science. He studied and worked at universities in Europe and the United States. Currently semi-retired, he spends most of his time as a writer, speaker, and consultant on the interface of science and religion, faith and reason.
More information about his life and works may be found on his Wikipedia page at https://en.wikipedia.org/wiki/Gerard_Verschuuren
A review of Aquinas and Modern Science: A New Synthesis of Faith and Reason, by Gerard M. Verschuuren, has appeared in Volume 57, Issue 4 (December 2017) of the International Philosophical Quarterlyi>, and The Pluralist Game.
Disputed Catholic Landmarks by Gerard Verschuuren Everyone's life has landmarks: when you were born, when you graduated from school, when you got your first job, when you got married, and so many more. There must be many landmarks in the history of the Catholic...
read more