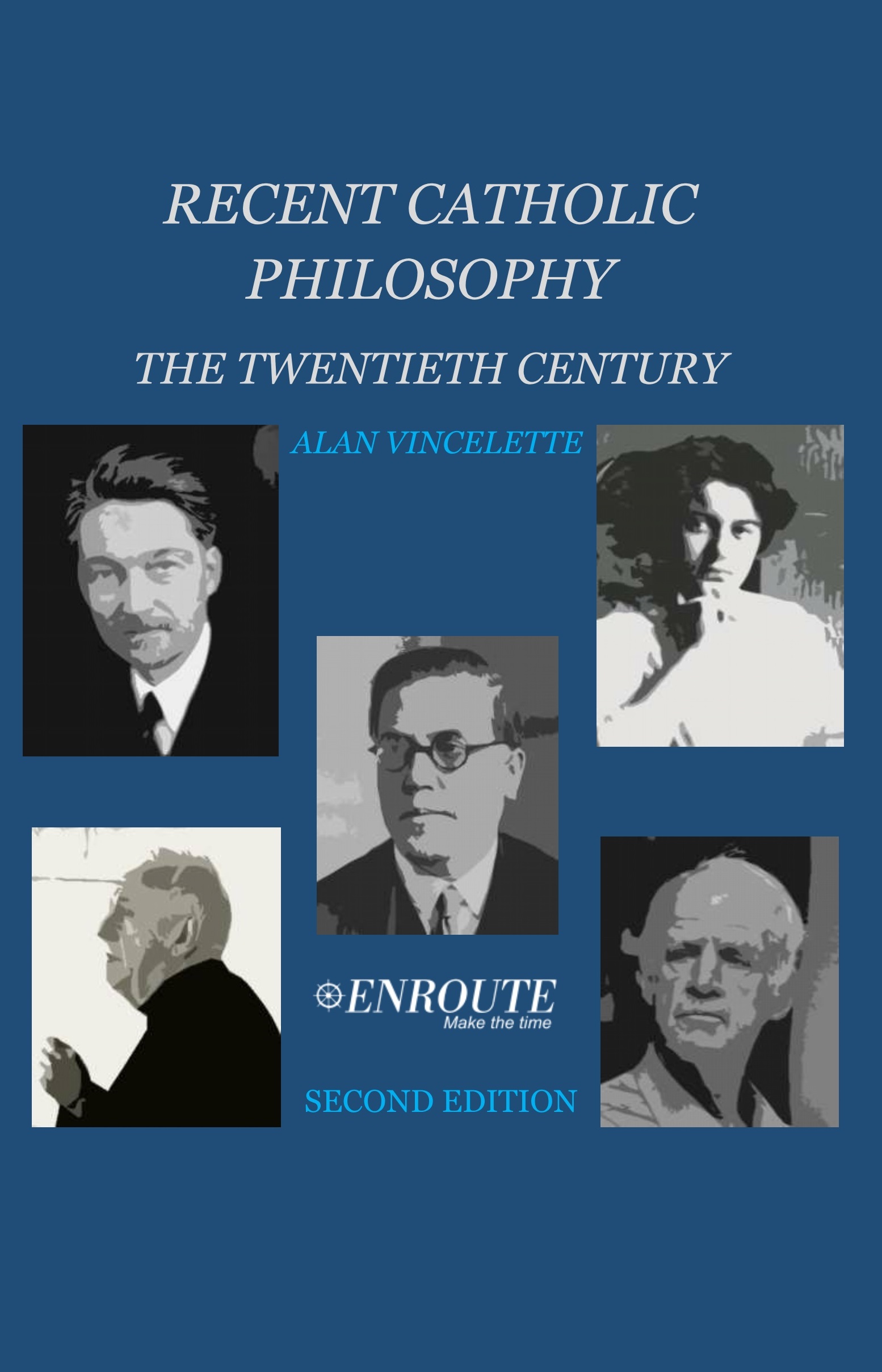 Recent Catholic Philosophy: The Twentieth Century
by Alan Vincelette
This presentation of Catholic philosophy in the twentieth-century reveals a remarkable diversity of views. Dr. Vincelette presents this diversity in an expository manner without applying the kind of interpretive framework that is often used in critical commentaries to shape the reader's judgment inside of a particular paradigm. This is Catholic thought expressed in its finest way, raw and unsaturated, across the intellectual fabric of forty-two important philosophers whose thought has shaped our current century.
Paperback: $39.95 | Kindle: $9.99
Chapter 1: Phenomenology
Max Scheler (1874-1928)
Dietrich Von Hildebrand (1889-1977)
Edith Stein (1891-1942)
Henry Duméry (1920-2012)
Michel Henry (1922-2002)
Enrique Dussel (1934- )
Emmanuel Falque (1963- )
Chapter 2: Neo-Thomism
Réginald Garrigou-Lagrange (1877-1964)
Étienne Gilson (1884-1978)
Jacques Maritain (1882-1973)
Karol Wojtyła [John Paul II] (1920-2005)
John Haldane (1954- )
3. Transcendental Thomism
Pierre Rousselot (1878-1915)
Joseph Maréchal (1878-1944)
Henri De Lubac (1896-1991)
Karl Rahner (1904-1984)
Bernard Lonergan (1904-1984)
4. Personalism
Ferdinand Ebner (1882-1931)
Emmanuel Mounier (1905-1950)
Maurice-Gustave Nédoncelle (1905-1976)
Robert Spaemann (1927-2018)
John Crosby (1944- )
5. Existentialism
Louis Lavelle (1883-1951)
Gabriel Marcel (1889-1973)
Xavier Zubiri y Apalátegui (1898-1983)
Leonardo Polo (1926-2013)
Ferdinand Ulrich (1931- )
6. Analytical Philosophy
Peter Geach (1916-2013)
Gertrude Elizabeth Margaret Anscombe (1919-2001)
Michael Dummett (1925-2011)
Nicholas Rescher (1928- )
Alasdair MacIntyre (1929- )
Charles Margrave Taylor (1931- )
Francis Jacques (1934- )
Bas Van Fraassen (1941- )
7. Postmodernism
Michel De Certeau (1925-1986)
John Caputo (1940- )
Jean-Luc Marion (1946- )
Jean-Yves Lacoste (1953- )
William Desmond (1951- )
Richard Kearney (1954- )
Claude Romano (1967- )
ABOUT THE AUTHOR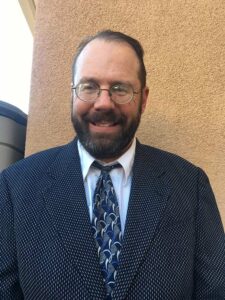 Dr. Alan Vincelette is the Wilfred L. and Mary Jane Von der Ahe Chair of Philosophy at St. John's Seminary in Camarillo, California. In addition, he serves as an Adjunct Professor of Philosophy at Holy Apostles College and Seminary in Cromwell, Connecticut.
Dr. Vincelette specializes in ethics and the philosophy of love as well as the history of Catholic philosophy, having written on such topics for the New Catholic Encyclopedia, the Continuum Encyclopedia of British Philosophy, and the Bloomsbury Encyclopedia of Philosophers, among other works, and he continues to teach in these areas for seminarians and laity of the Archdiocese of Los Angeles, the Diocese of Norwich, and nearby dioceses.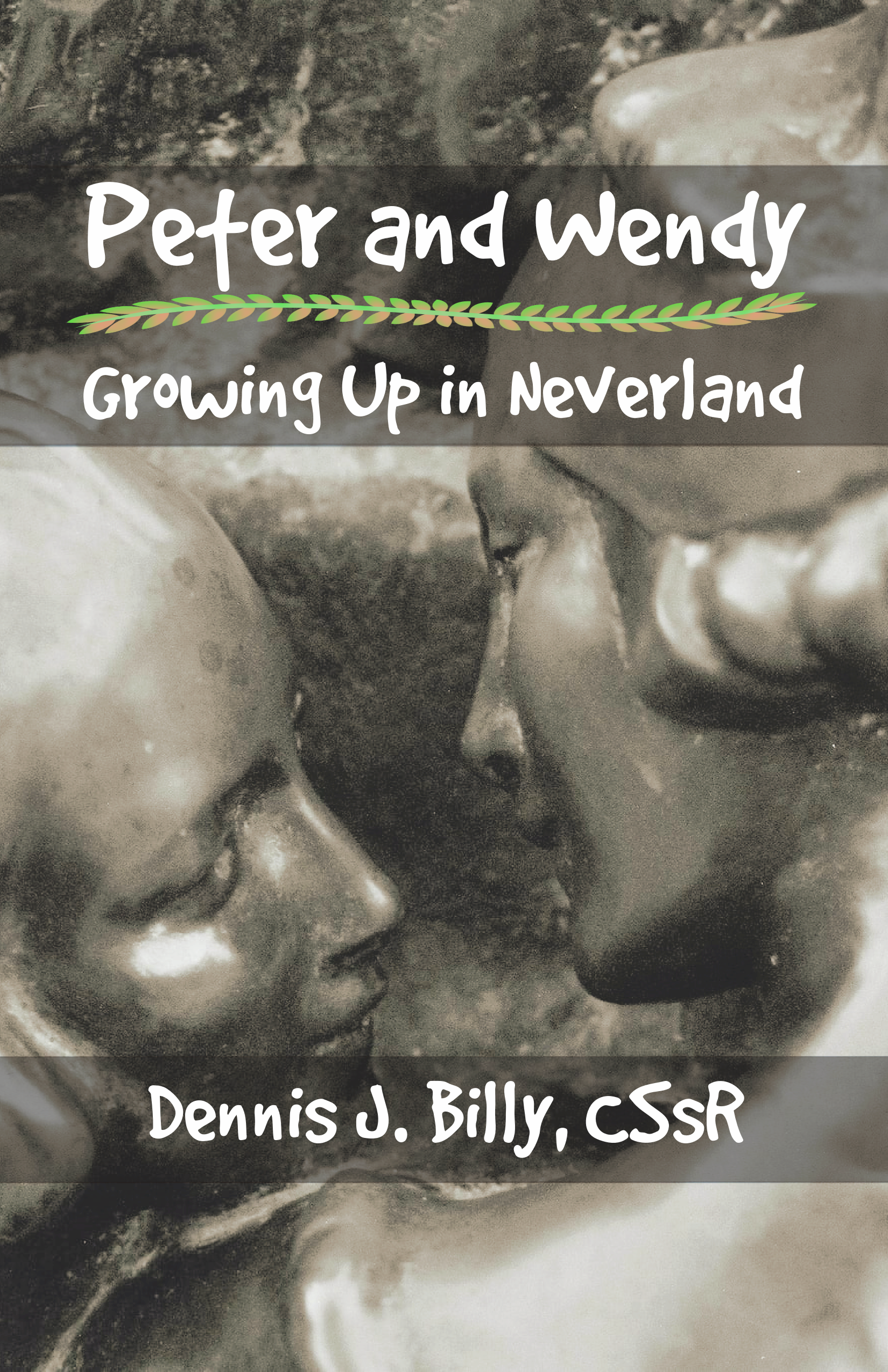 Peter and Wendy: Growing Up in Neverland by Dennis Billy, C.Ss.R. This book looks at J. M. Barrie's classic children's story Peter Pan to see what it can tell us about ourselves and our situation today. It discovers in this classic fairy-tale about the boy from...
read more