The ABCQ of Conceiving Conception
by Francis Etheredge
This catechesis on conception by Francis Etheredge explains what is probably one of the greatest transformations in the whole of nature: the changing outward expression of human development that shows the presence of the person from conception. In these pages, Francis seeks to use what is familiar, ancient, modern, scientific, experiential, personal, and philosophical to help us to appreciate the whole gift of God in the mystery of human conception. At the same time, he appeals to ordinary experience. Just as relationships are for the good of all, we can recognize that the completion of human development is a human right for all who are conceived – excluding no one and accepting everyone.
Paperback: $TBA | Kindle: $9.99
---
TABLE OF CONTENTS
Acknowledgments and Blurb
Biography and Foreword by John C. Lemon: A Practicable Response to Human Conception
What is in a Title? The ABCQ of Conceiving Conception.
The ABC of Conception Begins with a Beginning

The Q of Conception

This Book: The ABCQ of Conceiving Conception

Three Parts
Part I: Practical Experience: Comprising Chapters One and Two
Chapter One: An Imaginative use of Gardening and Plant Life: Tomato Seeds, Plants and Conception; Conception and Growing Potatoes; The Integrity of Human Being; Plant Loss and Human Sorrow
Chapter Two: Gardening Continues to Help us to Understand Conception:
The Possibility of a Single Answer to When Did I begin? 

Embryology: What is One Organism? Reverting to 

What is Original
Part II: Literary Truths and the Literal Truth: Comprising Chapters Three and Four
Chapter Three: Passing Through the Past to the Present: From the "literal" use of an Image to the Truth of Embryology; Stage One: Taking the Comparison with a Plant to be Literally True; Stage Two: Movement, Sensation and the Rearing of Young; Stage Three: Rational Ensoulment; A Concluding Reflection: Towards Understanding Human Ensoulment; The Greatest Natural Transformation: The Unfolding of Conception
Chapter Four: Scripture and Theology: Word and Dogma: The word of God and dogma; A Variety of Witnesses to Human Conception – Beginning with Eve; Job; David; the Martyred Mother of her Seven Martyred Sons; Mary: The Dogma of the Immaculate Conception and Human Conception
Part III: What is Certain and What is Uncertain about Conception: Comprising Chapters Five, Six and Seven
Conversion to Reality
Chapter Five: The Teaching of the Church and the Problem of Uncertainty: 
Prologue: A Modern Moment; Introduction: Who is My Neighbour; The Problem of Uncertainty in both Church Teaching and the 14

th

Amendment
Chapter Six: On the Interpretation of Texts: Particularly "Amendment 14": 
Amendment 14;

Mr. Justice Rehnquist, Dissenting

;

On the Question of the Rightful Protection of Women; and The principle of Determining an Appropriate Level of Legal Action 
Chapter Seven: An Answer to the Uncertainty of What or Who Exists at Conception: 
What is the Experience of Women in Pregnancy?; The Witness of Each One of Us; A Discussion on the Teachings of the Catholic Church and the "Opinion of the Court"; A Clarification as Regards the Teaching of St. Thomas Aquinas; The Contribution of Revelation and Dogma; A Variety of Bioethical Declarations; Gravitating to a Consensus
Conclusion: Lest we Forget Mother, Child and Father
---
TESTIMONIALS
"A fresh and often poetic new look at deep fundamentals. This is an analysis that transcends such categories as phenomenological/traditional metaphysics with a new and compelling synthesis." – Dr. Ronda Chervin, Emerita Professor of Philosophy, Holy Apostles College and Seminary, and author of numerous books about Catholic ethics and spirituality. 
"The moment of conception can be described as a mystery and miracle. Even from a secular perspective, the beginning of human life carries immense wonder. Notwithstanding our modern medico-scientific understanding of human embryology, the use of analogy remains a valuable means for grasping the marvel of conception. Borrowing illustration from gardening and plant growth, Francis Etheredge in The ABCQ of Conception offers an accessible introduction to this wondrous moment. By seeing human conception for what it is – the beginning of a human person's life – Etheredge shows that each human being is a unique gift invested with dignity. As conception initiates an innate developmental process that seamlessly leads to a mature human individual, Etheredge compellingly argues that impeding this process for non- therapeutic reasons amounts to a transgression against the natural right to develop, entailing the need to protect human life from the moment of conception." – Eric Manuel Torres, BHlthSci, MOrthoptics (LaTrobe), MNSc (Melb), GradDipTheol, MTS (CTC/UDiv), GradCertEdu [Specialist Inclusive] (Deakin), CertIIIBAdmin (S.Russo), AOBR, MOA, RN, Assoc. Member CMAV. Catholic moral theologian and bioethicist.
"The commonest argument put forward to justify abortion is that the unborn child belongs to the mother. It is therefore her body, her choice. This book beautifully dismantles such a view: 'our bodies express each one of us' from conception till natural death. Our very biological make-up says so: once pregnant, the mother's immune system has to let it accept the presence of a different human being growing inside of her. The book demonstrates admirably and by means of analogy that the unborn child is no more part of the woman's body than a plant is a part of the soil it is growing in. Of course the plant needs the soil and the unborn child needs his or her mother. The book seeks to stimulate the founding of an internationally binding charter which envisions the natural integrity of every human being from conception till natural death. It is my firm belief that this work has given us a rational foundation to propose this." – Dr. Pravin Thevathasan, MB.BS, MRPsych, MSc (Medical Ethics) Consultant Psychiatrist and Editor, Catholic Medical Quarterly
"In his verse, the French Catholic poet Charles Peguy loved to celebrate beginnings and origins. The first beginning for all of us, the starting-point of the great adventure of our human life, is conception in our mothers' wombs. Francis Etheredge deserves our gratitude for helping us understand and appreciate its beauty." – Fr. John Saward, author of several books, including Redeemer in the Womb
"What Francis Etheredge elucidates so clearly within the pages of The ABCQ of Conception is that every human life is sacred, that human life possesses a dignity beyond that of plants and animals. Why? Because from the beginning — from the very moment of our conception — we are formed in our mother's womb in the image and likeness of God. Every human life would not be life at all without the direct intervention of God, who infuses a rational soul into a body, uniting spirit and matter. Etheredge leads the reader toward a heartfelt gratitude to God for the gift of life and the recognition that every human life is something to be marveled at and reverenced, not trivialized and exploited. He illuminates well the responsibility of every Christian and person of good-will to seek out the just and legal means necessary to protect innocent human lives from their inception. This work is much needed and timely in its arrival." – Rev. Kenneth M. Dos Santos, MIC, Provincial Secretary, BVM, Mother of Mercy Province; author of Hagia Sophia: The Wisdom of God as Offered to the Modern World
"In his book The ABCQ of Conception, Francis Etheredge takes advantage of our natural experience of living things—such as the potato and its life cycle—to help us bridge the modern 'gap' in understanding when life begins in the human person. Regarding our conception, Etheredge states, 'there is a common agreement that 'something' comes to exist at conception. The question is, then, what comes to exist at conception?' —A basic question, yet so profound. I laughed out loud because it struck me with its simple logic and undeniable philosophical truth. Another of his questions begs an equally unmistakable answer: "What is so disappointing about a miscarriage? Surely it has nothing to do with the abstract claim of losing a blob of cells…" The ABCQ of Conception aids us in acknowledging the beginning of human life—so vitally important for those in the womb; conceived by invitro; in frozen embryo form; experimented upon; and whose DNA is mixed with animal DNA creating chimeras. All persons have a God-given right to their natural human development and their distinct familial history and experience of siblings, grandparents, and other natural relations. Etheredge sums up his book, poignantly, in one clear statement: "…if the truth establishes our common human identity then it establishes, at the same time, our ethical responsibility for each other." This responsibility, therefore, creates necessity for global acceptance of the beginning of human life for proper respect, protection, care, and posterity of humanity and the natural family unit." – Kimberly Bruce, MA Theology, author of The Gender Link to the Human Soul and Look at the SON: The Fruit of Medjugorje
ABOUT THE AUTHOR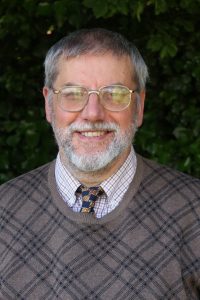 Mr. Francis Etheredge is married with eight children, plus three in heaven.
Francis is the author of Scripture: A Unique Word, and a trilogy From Truth and Truth (Volume I-"Faithful Reason"; Volume II-"Faith and Reason in Dialogue"; Volume III-"Faith Is Married Reason"), all of which are published by Cambridge Scholars Publishing; The Human Person: A Bioethical Word, The Family on Pilgrimage: God Leads through Dead Ends, The Prayerful Kiss, Conception: An Icon of the Beginning, Mary and Bioethics: An Exploration, and Honest Rust and Gold: A Second Collection of Prose and Poetry, all of which are published by En Route Books and Media.
Francis is currently a freelance writer and speaker and his "Posts" on LinkedIn can be viewed here. Poetry; short articles; autobiographical blog; excerpts from books; and "Philosophize: A Ten Minute Write."
See Francis' other books, too, entitled Scripture: A Unique Word, From Truth and truth: Volume I-Faithful Reason, From Truth and truth: Volume II: Faith and Reason in Dialogue, From Truth and truth: Volume III: Faith is Married Reason.
He has earned a BA Div (Hons), MA in Catholic Theology, PGC in Biblical Studies, PGC in Higher Education, and an MA in Marriage and Family (Distinction).
Enjoy these additional articles by Francis Etheredge: Principles of Change: Teresa of Avila's Carmelite Reform and Insights from Change Management Kristina R. Olsen This book draws from organizational change management principles to examine Teresa of Avila's 16th-century reform of the Carmelite Order. During the last...
read more