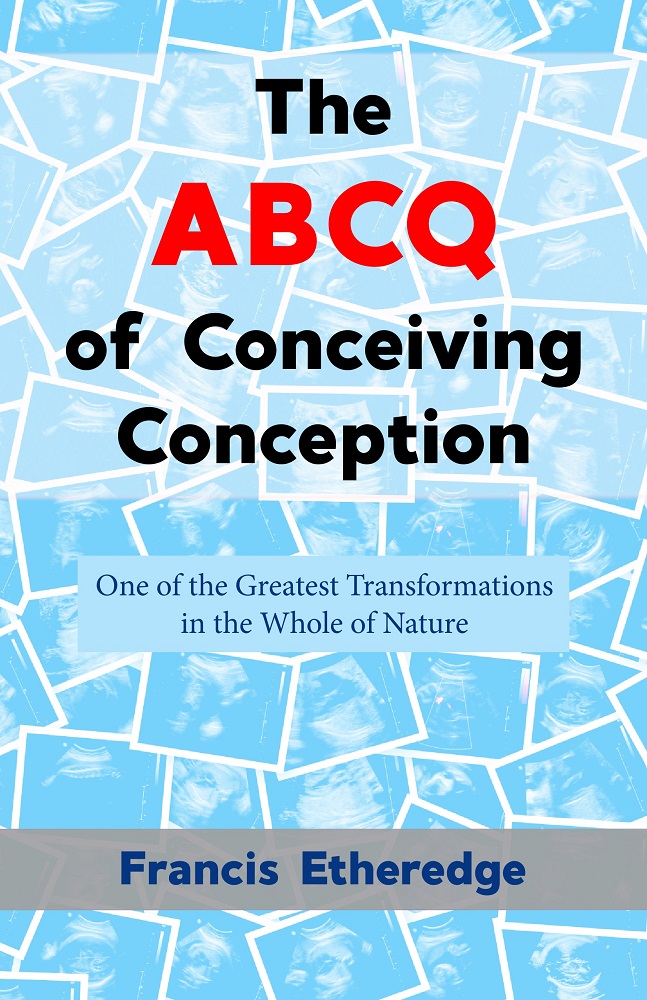 The ABCQ of Conceiving Conception
by Francis Etheredge
Francis Etheredge explains what is probably one of the greatest transformations in the whole of nature: the changing outward expression of human development that shows the identity of the person from conception. In these pages, Francis seeks to use what is familiar, ancient, modern, scientific, experiential, personal, and philosophical to help us to appreciate the whole gift of God in the mystery of human conception. At the same time, he appeals to ordinary experience and the human tendency to "image" what we know – allowing him to draw on Scripture to help understand conception and to communicate what we have understood to others. Just as relationships are for the good of all, we can recognize that the completion of human development is a human right for all who are conceived – excluding no one and accepting everyone.
Paperback: $14.95 | Kindle: $9.99 Ethics Today and Saint Thomas Aquinas: A Complete Course on Moral Philosophy for Our Time and All Times by Dr. Donald G. Boland This book seeks to provide a complete moral philosophy based on St. Thomas' moderate realism. The first part deals with the principles or...
read more