 The ABCQ of Conception
by Francis Etheredge
This book by Francis Etheredge is a catechesis on conception. A catechesis on the first instant of fertilization both follows from and entails an introduction to faith and reason as they help us to understand what is probably one of the greatest transformations in the whole of nature: the changing outward expression of human development that shows forth the presence of the person from conception. It is an explanation of conception that seeks to use what is familiar, ancient, modern, scientific, experiential, personal, philosophical, and what is directly relevant from the wealth of the word of God and the Dogmas of the Catholic Church to help us to appreciate the whole gift of God in the mystery of human conception. At the same time, this book appeals to ordinary experience and so just as relationships are for the good of all so Etheredge argues that, on the basis of a clear and widely accessible understanding of human conception, we can advance the recognition of the human right of completing human development for all who are conceived – excluding no one and accepting everyone.
Paperback: $TBA | Kindle: $9.99
---
TABLE OF CONTENTS
Biography and Foreword by John C. Lemon
What is in a Title? The ABCQ of Conception.
The ABC of Conception Begins with a Beginning
The Q of Conception
This Book
Chapter One: An Imaginative use of Gardening and Plant Life:
Tomato Seeds, Plants and Conception; Conception and Growing Potatoes; Plant Loss and Human Sorrow
Chapter Two: Gardening Continues to Help us to Understand 
Conception:
The Possibility of a Single Answer to When Did I begin? 
Embryology: What is One Organism? Reverting to 
What is Original
Chapter Three: More Explicitly Philosophy, Plants and Embryology: 
Philosophy, Plant, Animal and Human Development; Stage Two: Movement, Sensation and the Rearing of Young; Stage Three: Rational Ensoulment; A Concluding Reflection: Towards Understanding Human Ensoulment; The Greatest Natural Transformation: The Unfolding of Conception
Chapter Four: Scripture and Theology: Word and Dogma:
The word of God and dogma; A Variety of Witnesses to Human Conception – Beginning with Eve; Job; David; the Martyred Mother of her Seven Martyred Sons; Mary: The Dogma of the Immaculate Conception and Human Conception
Chapter Five: The Teaching of the Church and the Problem of 
Uncertainty: 
Prologue: A Modern Moment; Introduction: Who is My Neighbour; The Problem of Uncertainty in both Church Teaching and the 14th Amendment
Chapter Six: On the Interpretation of Texts: Particularly 
"Amendment 14": 
Amendment 14; Mr. Justice Rehnquist, Dissenting; On the Question of the Rightful Protection of Women; and The principle of Determining an Appropriate Level of Legal Action 
Chapter Seven: An Answer to the Uncertainty of What or Who Exists 
at Conception: 
What is the Experience of Women in Pregnancy?; The Witness of Each One of Us; A Discussion on the Teachings of the Catholic Church and the "Opinion of the Court"; A Clarification as Regards the Teaching of St. Thomas Aquinas; The Contribution of Revelation and Dogma; A Variety of Bioethical Declarations; Gravitating to a Consensus
Conclusion: Lest we Forget Mother, Child and Father 
---
TESTIMONIALS
What Francis Etheredge elucidates so clearly within the pages of The ABCQ of Conception is that every human life is sacred, that human life possesses a dignity beyond that of plants and animals. Why? Because from the beginning — from the very moment of our conception — we are formed in our mother's womb in the image and likeness of God. Every human life would not be life at all without the direct intervention of God, who infuses a rational soul into a body, uniting spirit and matter. Etheredge leads the reader toward a heartfelt gratitude to God for the gift of life and the recognition that every human life is something to be marveled at and reverenced, not trivialized and exploited. He illuminates well the responsibility of every Christian and person of good-will to seek out the just and legal means necessary to protect innocent human lives from their inception. This work is much needed and timely in its arrival." – Rev. Kenneth M. Dos Santos, MIC, Provincial Secretary, BVM, Mother of Mercy Province; author of Hagia Sophia: The Wisdom of God as Offered to the Modern World
ABOUT THE AUTHOR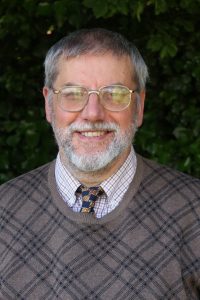 Mr. Francis Etheredge is married with eight children, plus three in heaven.
Francis is the author of Scripture: A Unique Word, and a trilogy From Truth and Truth (Volume I-"Faithful Reason"; Volume II-"Faith and Reason in Dialogue"; Volume III-"Faith Is Married Reason"), all of which are published by Cambridge Scholars Publishing; The Human Person: A Bioethical Word, The Family on Pilgrimage: God Leads through Dead Ends, The Prayerful Kiss, Conception: An Icon of the Beginning, Mary and Bioethics: An Exploration, and Honest Rust and Gold: A Second Collection of Prose and Poetry, all of which are published by En Route Books and Media.
Francis is currently a freelance writer and speaker and his "Posts" on LinkedIn can be viewed here. Poetry; short articles; autobiographical blog; excerpts from books; and "Philosophize: A Ten Minute Write."
See Francis' other books, too, entitled Scripture: A Unique Word, From Truth and truth: Volume I-Faithful Reason, From Truth and truth: Volume II: Faith and Reason in Dialogue, From Truth and truth: Volume III: Faith is Married Reason.
He has earned a BA Div (Hons), MA in Catholic Theology, PGC in Biblical Studies, PGC in Higher Education, and an MA in Marriage and Family (Distinction).
Enjoy these additional articles by Francis Etheredge: The Gender Link to the Human Soul by Kimberly Bruce The Gender Link to the Human Soul establishes gender as an element of the soul retained in this life and for all eternity. This is demonstrated in the brilliant philosophical insights of Thomas Aquinas and John Paul...
read more