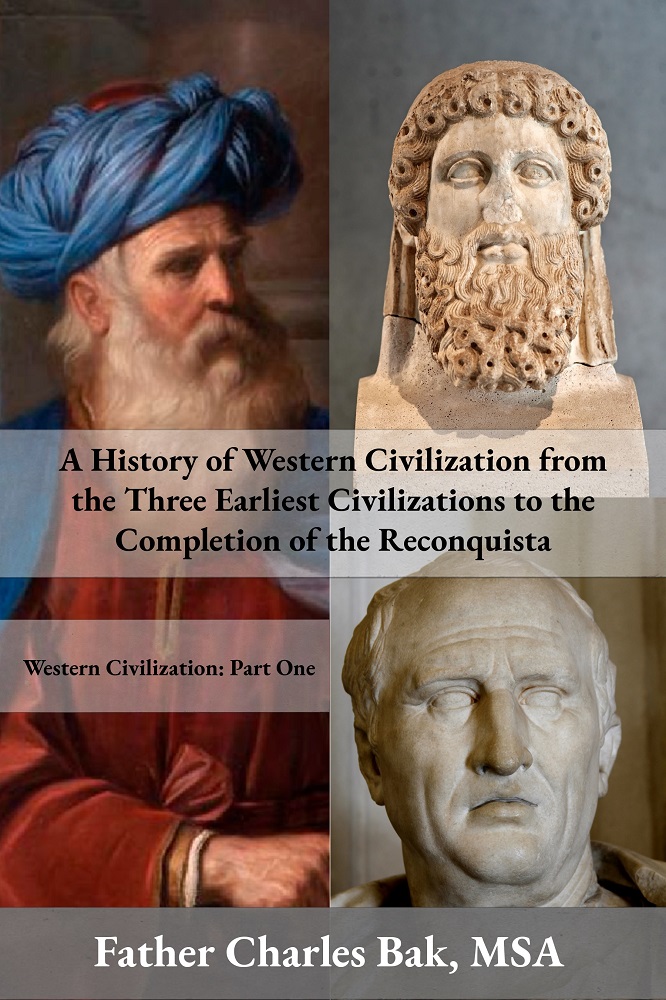 A History of Western Civilization from the Three Earliest Civilizations to the Completion of the Reconquista: Western Civilization, Part 1
by Fr. Charles Bak, MSA
This book tells a good story, actually the best story–the real story! So much of history involves rejection of the loving Father of all. That's very sad, but—on the other hand—the beautiful side of history is how God writes it through the Incarnation of His only begotten Son. History is the story of Man and of God's love for Man. Truly, history is HIS-STORY in which we see the depths of evil (for instance, people throwing their babies to Moloch or Baal) and the heights of love (the Lord Jesus, after his crucifixion, rising and ascending into Heaven with the promise to bring us there—with Him—to His Father and our Father). This is the kind of reading that makes history interesting beyond our wildest imaginings!
Paperback $9.99 | Kindle $9.99 Ethics Today and Saint Thomas Aquinas: A Complete Course on Moral Philosophy for Our Time and All Times by Dr. Donald G. Boland This book seeks to provide a complete moral philosophy based on St. Thomas' moderate realism. The first part deals with the principles or...
read more