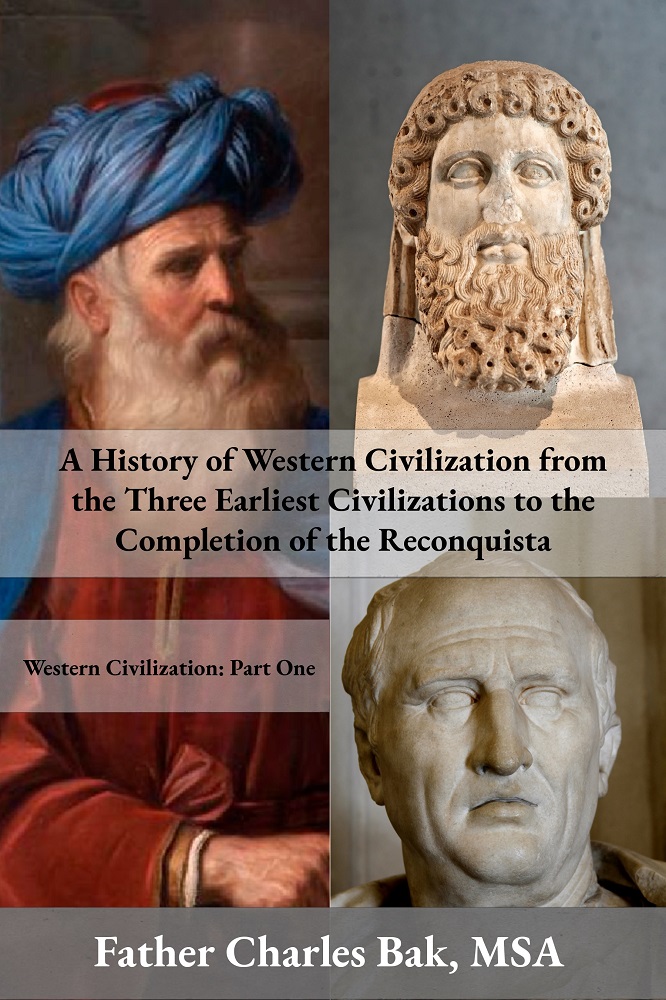 A History of Western Civilization from the Three Earliest Civilizations to the Completion of the Reconquista: Western Civilization, Part 1
by Fr. Charles Bak, MSA
This book tells a good story, actually the best story–the real story! So much of history involves rejection of the loving Father of all. That's very sad, but—on the other hand—the beautiful side of history is how God writes it through the Incarnation of His only begotten Son. History is the story of Man and of God's love for Man. Truly, history is HIS-STORY in which we see the depths of evil (for instance, people throwing their babies to Moloch or Baal) and the heights of love (the Lord Jesus, after his crucifixion, rising and ascending into Heaven with the promise to bring us there—with Him—to His Father and our Father). This is the kind of reading that makes history interesting beyond our wildest imaginings!
Paperback $9.99 | Kindle $9.99
TESTIMONIALS
OUR SEA / MARE NOSTRUM: "This book recalls 'History is the story of God and of God's love for Man.' A significant part in nautical's truly, history is HIS-STORY: Rome had no navy, with not even one ship! Yet, became the 'undisputed master of the Mediterranean Sea.'" – (Rev.) Vincent A. Salamoni, LCDR, Chaplain Corps, US Navy (Retired), author of The Mercy Ocean
"Father Charles Bak's textbook provides Christian contours of western history. In reading the book and reflecting on each of the chapter's study questions, one is given a sense of being personally taught by Fr. Bak through the medium of his written word." – Very Rev. Peter Samuel Kucer, MSA, President-Rector of Holy Apostles College & Seminary in Cromwell, CT, and author of Western Civilization: From Prehistorical Times to the Protestant Reformation, Western Civilization: From the End of the Renaissance to Modern Times, and Church History: Pre-Christian to Modern Times
"A useful and accessible survey of the history of Western Civilization in light of the Incarnation." – Dr. Sebastian Mahfood, OP, author of Catholic Realism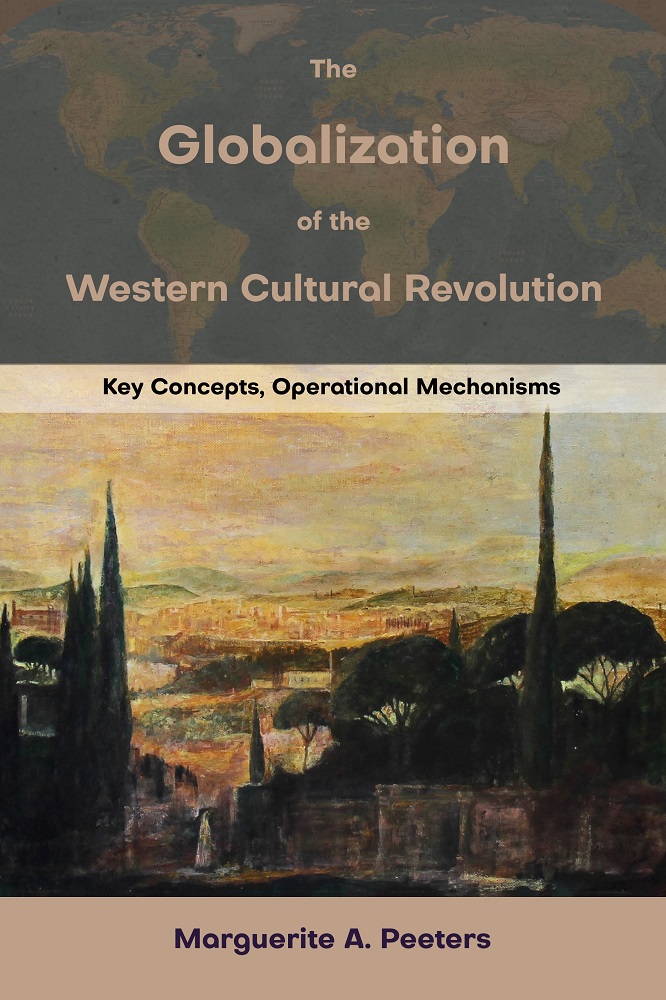 The Globalization of the Western Cultural Revolution: Key Concepts, Operational Mechanisms by Marguerite A. Peeters, Ph.D. A new ethic, secularist in its radical aspects, has spread like wildfire all over the world since the end of the cold war. This ethic is the...
read more