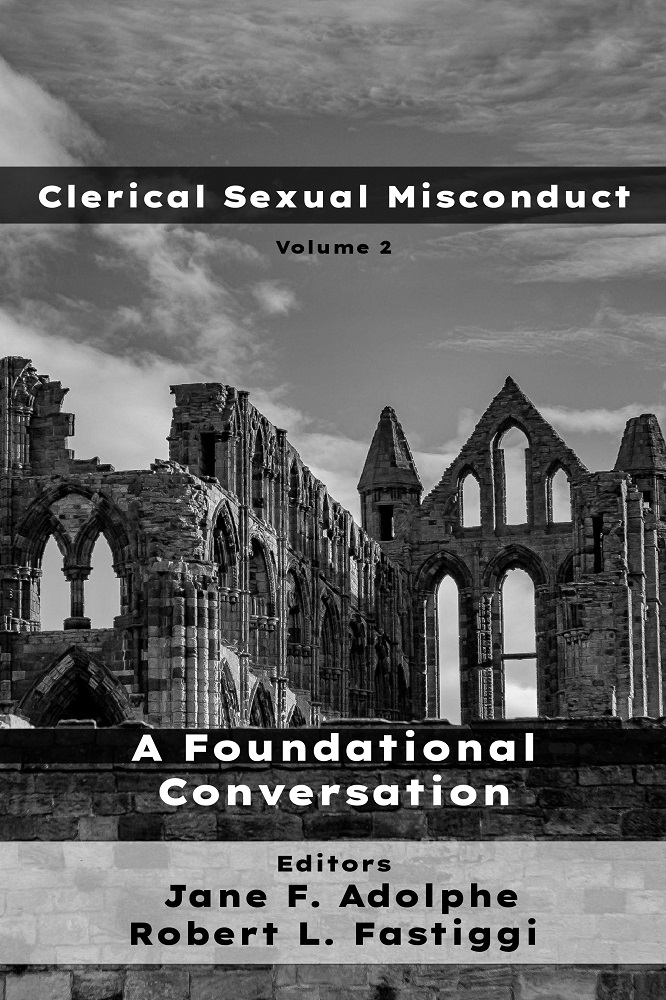 Clerical Sexual Misconduct, Vol 2: A Foundational Conversation
Editors — Jane F. Adolphe and Robert L. Fastiggi
The abuse, harassment, or devaluation of women, in any form by Catholic priests and bishops, raises concerns about:
whether clerics have a healthy understanding of their own inherent dignity as male persons and spiritual fathers;
whether clerics have a healthy understanding of the inherent dignity of women as female persons and spiritual mothers; and
whether seminary formation is adequately preparing future priests to interact with women in a healthy, mature, and holy manner.
This volume commences a foundational conversation about certain deficiencies in light of God's plan for men and women, redeemed by His grace. The essays examine the scriptural, theological, anthropological, and psychological dimensions of the Catholic view of men and women and related issues.
Understanding that the Church has norms and practices in place to protect girls and women from clerical sexual abuse, this volume offers an opportunity to deepen the conversation about remaining psychological, spiritual, and theological matters.
Like the first volume, Clerical Sexual Misconduct: An Interdisciplinary Analysis, this second volume, subtitled A Foundational Conversation, is an answer to the call of Pope Francis for assistance from members of the faithful engaged in higher learning to serve the Church through study of the culture of abuse in its midst.
Paperback: $29.95 | Kindle: $9.99
---
TESTIMONIALS
"What is truly remarkable about this book is the breadth and depth of the analysis of the entire sex abuse crisis from men and women possessed of deep Catholic identity and firmly committed to authentic Catholic renewal." -Jeffrey Mirus, CatholicCulture.org
This book "belongs on the shelf of every chancery, seminary library and rectory." It "examines the causes of the crisis, both inside and outside the Catholic Church, such as the role that cultural Marxism has played in undermining the family and sexual morality; the impact of the now-debunked Kinsey reports on human sexuality; and the pernicious theories of Wilhelm Reich that undergirded the sexual revolution of the 1960s…. While comprehensive and packed with scholarly footnotes, Clerical Sexual Misconduct offers an engrossing read, accessible to anyone who cares about cleansing the scourge of clerical sexual abuse from the church and in preventing its resurgence."-Deborah Gyapong, Catholic News Service
"Over the last decade I have read several books on the subject, often written by disgruntled Catholics or liberals who loathe the Church and who exploit this very real issue to further their own agenda. What I felt was required was an in-depth analysis in order to bring about an authentic Catholic renewal. I believe that this is the book that was needed…. In summary, this is by far the best book on the subject." -Dr. Pravin Thevathasan, Catholic Medical Quarterly
This book "is valued not only because of its scholarship, but also for the commitment to Catholic orthodoxy of its contributors, who realize that any remedies must be faithful to the liberating truths Jesus has revealed to his Church in particular and to mankind in general…. Clerical Sexual Misconduct serves as a reference work to understand better the key factors that enabled the scandal to develop over time, and also proposes measures to ensure it never happens again." -Thomas J. Nash, The Catholic World Report
Jane F. Adolphe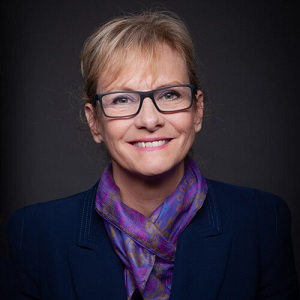 Dr. Jane F. Adolphe is called to practice law in the State of New York, USA and Province of Alberta, Canada with degrees in civil law (LL.B/B.C.L)  and canon law (J.C.L/J.C.D). As a Professor of Law at Ave Maria School of Law (AMSL), in Naples, Florida (2001 – present), with an expertise in international human rights law, from 2003 she worked for the Holy See (Pope), Secretariat of State, Section for Relations for States, first as an outside legal advisor for Popes John Paul II and Benedict XVI, then in 2011, during the final years of Pope Benedict VI's papacy, as an inside expert on international human rights issues within the United Nations System in Vatican City State, and continued into the papacy of Pope Francis, until her resignation in 2020.
While working for the Holy See, in her capacity as Professor of Law, Adolphe established the International Center on Law, Life, Faith and Family (ICOLF), in 2014, as a forum for Catholic jurists guided by the Holy See's Charter on the Rights of the Family. It was renamed the International Catholic Jurists Forum (ICJF), in 2021.  Under the auspices of this forum, Adolphe has organized multiple international conferences on topics of relevance for the Holy See, some of which have resulted in the publication of books that she has co-edited: Clerical Sexual Misconduct: An Interdisciplinary Analysis (Cluny: 2020); Equality and Non-discrimination: Catholic Roots, Current Challenges (Pickwick: 2019); The Persecution of Christians in the Middle East: Prevention, Prohibition, Prosecution (Angelico Press: 2018).
Robert L. Fastiggi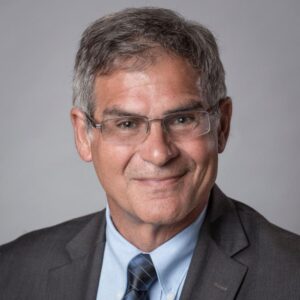 Dr. Robert L. Fastiggi, Bishop Kevin M. Britt Chair of Dogmatic Theology and Christology, has been at Sacred Heart Major Seminary since 1999. Prior to coming to Detroit, he taught at St. Edward's University in Austin, Texas from 1985-1999. Dr. Fastiggi received an A.B. in Religion (summa cum laude) from Dartmouth College in 1974; a M.A. in Theology from Fordham University in 1976; and a Ph.D. in Historical Theology from Fordham in 1987. During his time at Sacred Heart, Dr. Fastiggi has taught courses in Ecclesiology, Christology, Mariology, church history, sacramental theology, and moral theology. He is a member of the Society for Catholic Liturgy, the Mariological Society of America, the International Marian Association, and a member of the Pontifical Marian Academy International (P.A.M.I).
OTHER CATHOLIC ACADEMIC BOOKS
Scholars of the Sacred: Dominican Theologians in Late Medieval Byzantium by James Likoudis This in-depth study of the Catholic–Orthodox reunion efforts during the tumultuous 11th –15th centuries reveals the vital role played by the Dominican Order in shaping the...
read more