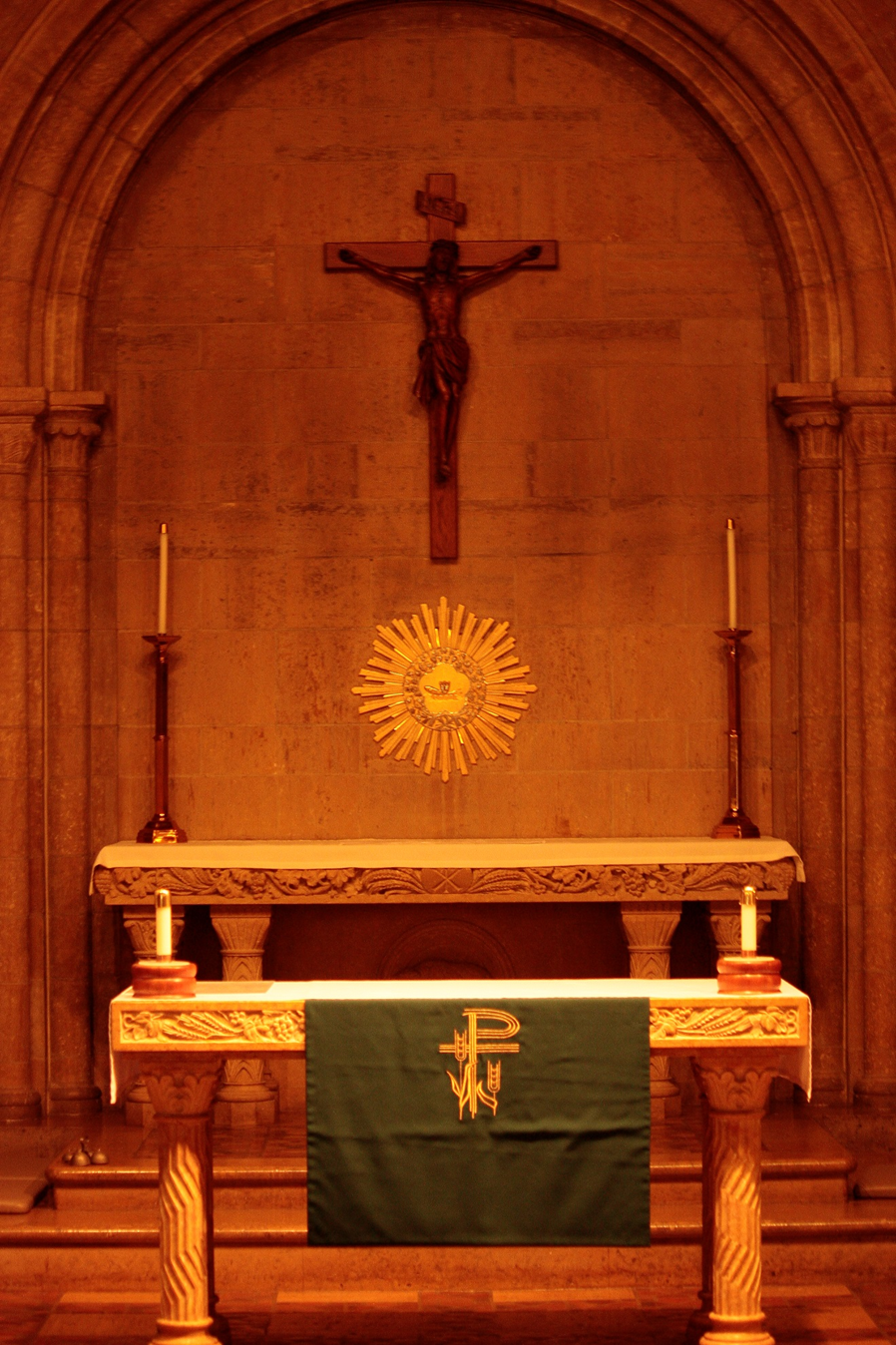 At Mass with Jesus on Calvary: Reflections on the Prayers of the Mass and the Real Presence of Jesus in the Eucharist
by Fr. Gene Martens, SJ
For the ordinary Catholic, this book will clarify the teaching of the Catholic Church on the Real Presence of Jesus in the Eucharist. Even more, by means of its in-depth reflections on the prayers of the Mass, it will inspire and help Catholics in their daily lives to experience in an ever more meaningful and more enriching way their belief in the Real Presence, their participation in the celebration of the Mass, and their visits to Jesus in the Blessed Sacrament. Furthermore, should a Catholic who has given up belief in the Real Presence of Jesus in the Eucharist happen to read this book, it will enable him or her to realize the truth of this most marvelous gift of God to his Church and thus to accept once again its blessing in his or her life.
Paperback Price forthcoming | Kindle: $9.99
TESTIMONIALS
"Fr. Martens provides an awareness of key words and phrases in the Eucharistic prayers that gives the lay person a new depth of meaning while enriching their understanding of the Mass. This book would be excellent for a small-group study of the Mass." – Patricia A. Meyer, LLM, Lay Pastoral Ministry Institute of the Diocese of St. Petersburg, FL
"Knowledge and the ability to teach are two separate gifts. Fr. Martens has both and demonstrates it with this book. When he addresses a student's question on the Real Presence, 'how do you squeeze a man into that tiny piece of bread?' – it shows he is in touch with the person in the pew." – Roger F. Meyer, Scripture Study Facilitator, Blessed Sacrament Parish, Seminole, FL
"Fr. Gene Martens provides a beautiful explication of the sacred gift of the Eucharist. Through his ordinary language and insightful metaphors, he offers a valuable resource that is vibrant and compelling as well as easy to understand–perfect for use in adult formation programs in a parish setting and preparation material for Extraordinary Ministers of Holy Communion." – Angie Doerr, Director of Religious Education Emerita, St. Francis Xavier College Church, St. Louis, Missouri
"The thoughts of Fr. Gene Martens on the Eucharist are in spiritual harmony with St. Paul who describes faithful followers as the body of Christ. All who love the Eucharist as communal celebration with the real presence of Christ will be enriched by this book." – Vic Hummert, Hospital Jail Chaplain
"In this book, far from struggling, faith and reason celebrate together. It's one of the miracles of the Eucharist. This is a comforting read, reminding us page after page that the Truth does not change. Expressions might and ought to; Truth does not. Our intellects, like a searchlight that doesn't reach so far, cannot penetrate the mystery but can indeed throw light on the wonders of the Sacrament. Fr Martens has done all of that and written it in plain language and vivid image." – Fr Joe Tetlow, SJ
"Evident in this book is the author's years of success in the classroom. His style is clear and informative, always geared toward the student – of any age. I recommend this book to those who are seeking to deepen their love and devotion to the Eucharist as well as to those in adult formation programs in parish settings. They won't need a discussion starter." – Sr. Marianne Postiglione, RSM, Associate Director, Emerita, ITEST
"I highly recommend this book because Father's spiritual life has allowed him to live his words and reflect to those who know him a better relationship with our God. I am excited to recommend this book and know it will bless many with his knowledge and efforts." – Carol Atchity, BVM
Here you can create the content that will be used within the module.
ABOUT THE AUTHOR
Fr. Gene Martens, SJ, holds Licentiate Degrees in Philosophy and Theology from St. Louis University. He also holds a Certificate of Higher Religious Education from the Institut Pastorale Cathechetique of the Catholic Faculty at the University of Strasbourg, in France.
From 1966 to 1976, Fr. Martens taught religion at Rockhurst Jesuit High School in Kansas City, Missouri. During those years, in the wake of Vatican Council II, he gave numerous religious conferences to parents and helped to present a diocesan training program for religion teachers. He was a member of the editorial team which produced A New Look at Life, published by Paulist Press in 1970, as the eighth-grade program for the English language version of the "Come to the Father" series of religion texts.
Over the years from 1966 until the present, Fr. Martens has preached dozens of retreats to Religious Women, lay women and men, and also a few to high-school students. In addition, he has given many Days of Recollection or Spiritual Conferences to priests and other adults and even a few talks to children. As part of most of these various forms of spiritual education, Fr. Martens included lectures on the nature and meaning of the Holy Sacrifice of the Mass.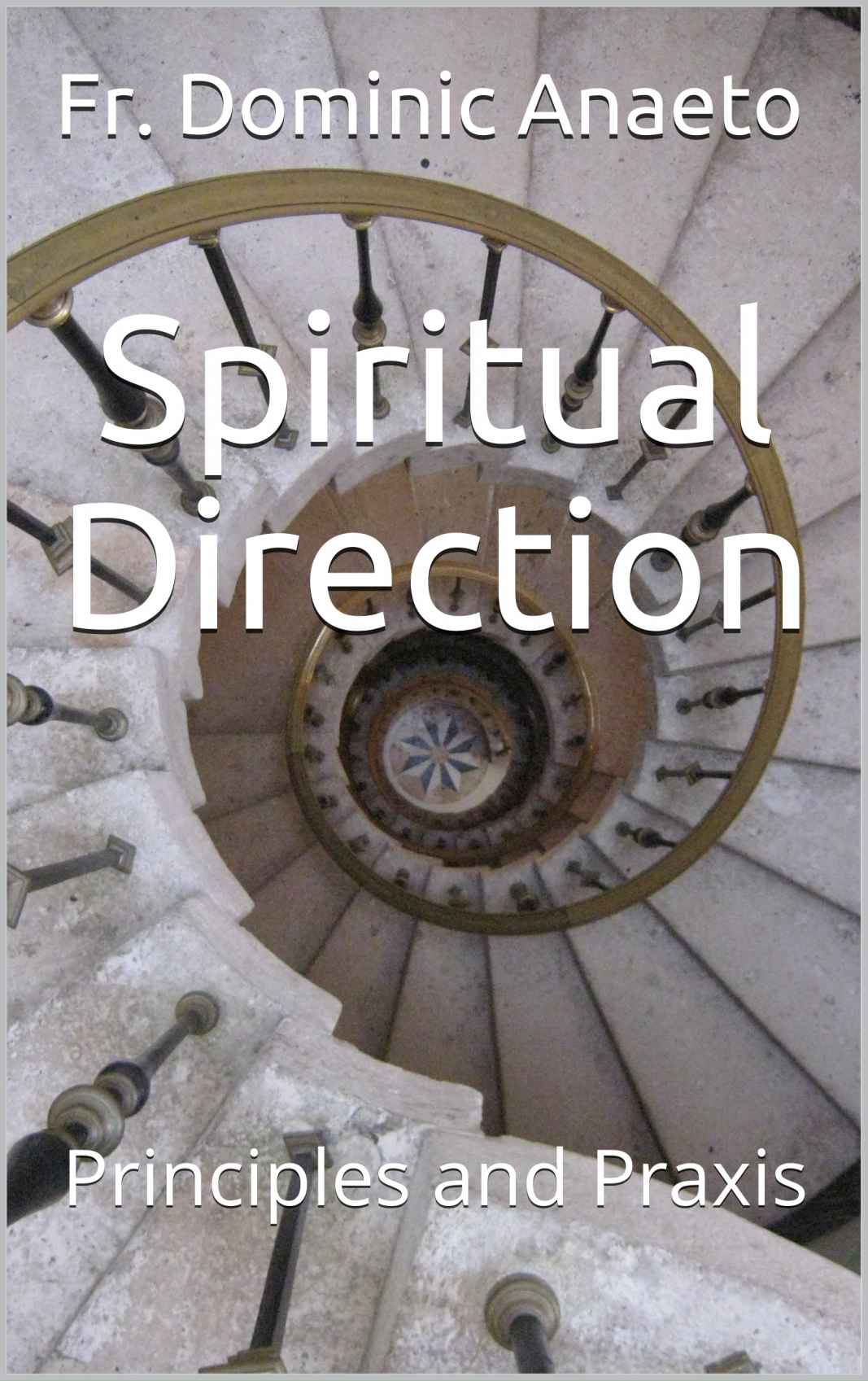 Spiritual Direction: Principles and Praxis by Fr. Dominic Anaeto When Pope Benedict XVI called for the year of faith (October 11, 2012, until November 24, 2013), he invited the people of God to seek spiritual direction, for even the most devout Catholics...
read more