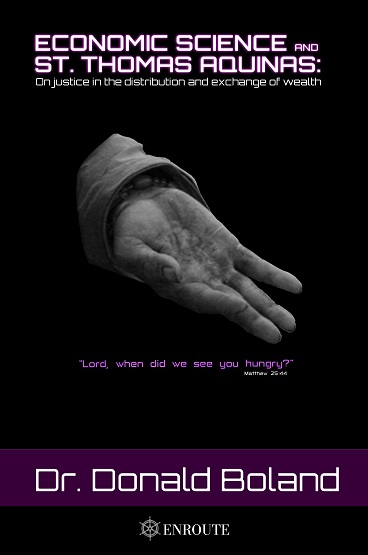 Economic Science and St. Thomas Aquinas: On Justice in the Distribution and Exchange of Wealth
by Dr. Donald Boland
This is a book on what is perhaps the most burning and urgent of social issues of our times, namely, the relationship between the science of Economics and Ethics. It demonstrates that the modern view has reversed the true relationship and that it is a mistake of enormous practical significance, not unrelated to the vicissitudes that the modern economy has experienced in the past and, now worldwide, is undergoing at the present time. To regain the proper perspective on the relationship, we need to recover the practical wisdom of two of the geniuses of Ethics in the history of that study: Aristotle and St. Thomas Aquinas.
Paperback $14.95 | Kindle $9.99
TESTIMONIALS
Drawing on the wisdom of St. Thomas Aquinas, Dr. Don Boland presents a thoroughly Catholic understanding of economics. In a thought provoking manner, Boland applies the philosophical principles of St. Thomas to modern-day economic conditions. Participating in the penetrating intellectual gaze of St. Thomas, Boland reveals the many flaws and shortcomings of economic theory as it is predominantly taught. – Fr. Peter Samuel Kucer, MSA, author of Political Science from a Catholic Perspective
---
As I am finishing your book "Economic Science and St. Thomas", I wanted to thank you for such an insightful overview of St. Thomas's forgotten contributions to economics, and how these correct the faults of both economic liberalism and Marxist socialism. So many fellow Catholics seem to settle for one or the other, despite works like this, Chesterton's "Outline of Sanity", and the papal encyclicals all suggesting there is a "third way". Your work helped clarify my understanding of St. Thomas, whose questions in II-II of the Summa I first read while at Boston College. – Jonathan
---
I think the subject is appropriate for the age and is especially timely for the age given Pope Francis's recent statements on the modern economy — there is great interest but not a lot of teaching on the subject. – Michael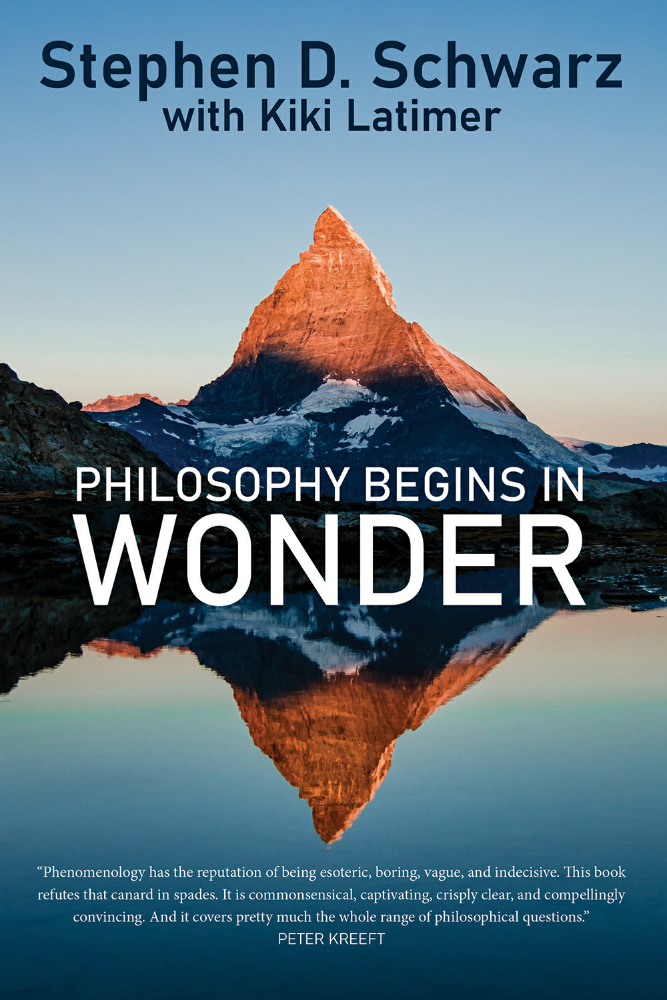 Philosophy Begins in Wonder by Stephen D. Schwarz with Kiki Latimer This book is the compilation of over fifty years of teaching Ethics, Metaphysics, Epistemology, Philosophy of the Person, and Virtue Ethics in the classroom setting. Philosophy Begins in Wonder offers...
read more