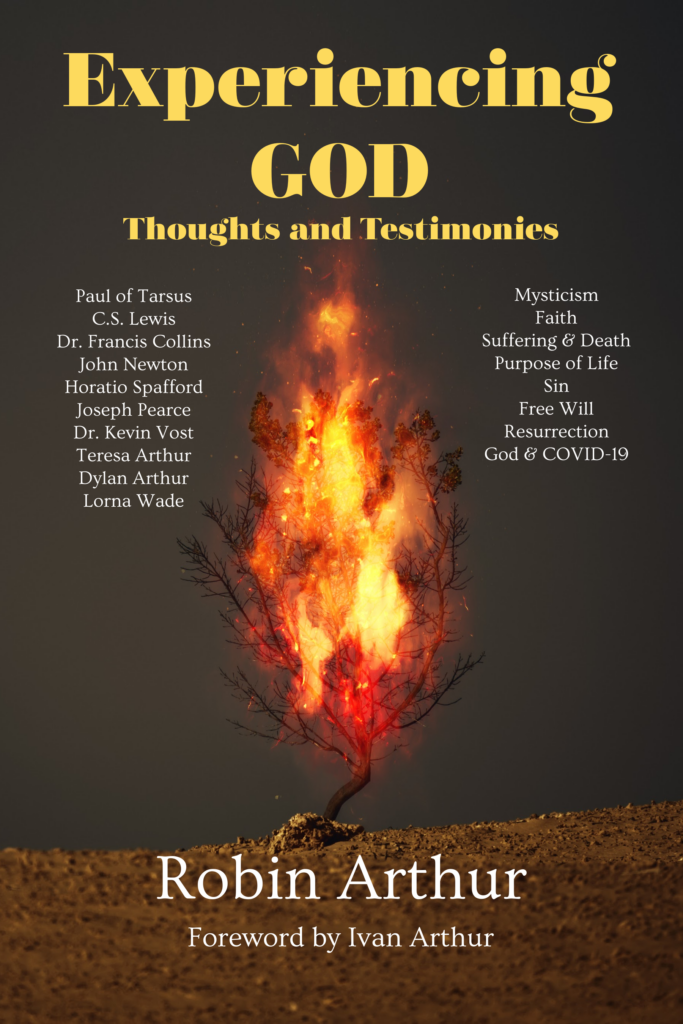 Experiencing God: Thoughts and Testimonies
by Robin Arthur
In this thoughtful reflection, Robin Arthur presents his perspectives on the God experience, addressing the conundrum of faith in Christ crucified, which St. Paul has told us is "a stumbling block to Jews and foolishness to Gentiles" (1 Cor. 1:23). We may ask how we can persevere in our faith when we are daily witnesses to human suffering and death. Arthur shows us that such perseverance is possible when we understand that the evils of this world are due to the misuse of our free will and that the crucifixion and resurrection of Jesus provide the reason for our hope that the contrite sinner may be reconciled with God.
This book explores the paths that people have taken for centuries in order to spiritually encounter God in mystical realms, pursuing the faith experience, coming face-to-face with suffering and death, and  seeking the purpose of life with a mature consciousness of where we come from and where we are going. Arthur's thoughts are supported by testimonies of conversions of intellectuals, scientists, and others who have come to realize that faith and reason go hand in hand.
Paperback $14.95 | Kindle $9.99
TESTIMONIALS
"In 1959, Pope John XXIII instructed the Bishops of the Church to rediscover the Scriptures and spirit of the early Church. One of the most significant advances in that time was the development of the doctrine of the Trinity in the fourth century. Here we come to understand God, not as a substance or form but rather as a relationship, and we are invited to enter here and now into that relationship with our God, a Trinity of Persons. I commend Robin Arthur and other lay women and men who are working to help us rediscover our God today. We do this by simply sitting before the mystery of God's presence and allowing this mystery to wash over us. As it washes over us, our God is revealed to us anew." – Rev. Fr. Owen Connolly, Priest of the Archdiocese of Halifax/Dartmouth
ABOUT THE AUTHOR
Robin Arthur is a newspaper editor and a journalist who won the Pan-Asia Journalism award in 1995. This book is a sequel to Science and the God Elusion, which he released in June 2019. He has written several other books including Can the Poor Inherit the Earth, which is an opinion on Third World development paradigms and which won acclaim from UN organizations including UNESCO and UNDP. His first novel, The Island of Habarra, provides a glimpse into the sad narrative of expatriate workers who leave families and home behind to work in the oil-rich Persian Gulf. In Canada, Arthur worked to develop an appreciation of interfaith dialogue, and between 2011 and 2016 convened three very successfully staged Spiritual Diversity Conferences, paving the way for the establishment of an Interfaith Council in the city of Halifax.
Disputed Catholic Landmarks by Gerard Verschuuren Everyone's life has landmarks: when you were born, when you graduated from school, when you got your first job, when you got married, and so many more. There must be many landmarks in the history of the Catholic...
read more