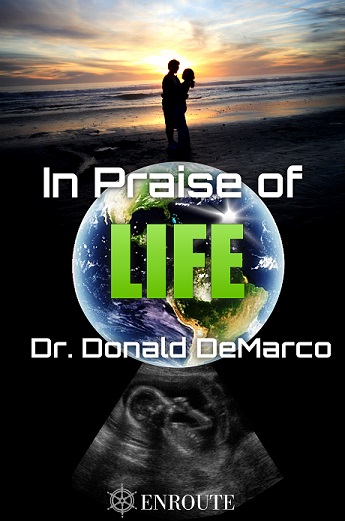 In Praise of Life
by Dr. Donald DeMarco
This book illustrates how ten different factors can improve our appreciation of life: Evolution prepares it, Meaning justifies it, Love enhances it, Truth directs it, Freedom crowns it, Virtue strengthens it, Sexuality promotes it, Marriage shelters it, Gratitude honors it, and Christmas celebrates it.
Paperback $17.95 | Kindle $9.99
TESTIMONIALS
"Don DeMarco has once again provided his reading audience with a strong testimony in support of human life, not just in this part or in that part of our existence, but in all of it. He models within this book the famous observation by St. Irenaeus, that 'the glory of God is man fully alive, but man fully alive is man when he sees God.'" – Dr. Sebastian Mahfood, OP, Associate Professor of Interdisciplinary Studies, Holy Apostles College & Seminary
---
"Professor DeMarco is a national Catholic treasure.  His work gives witness to our faith in a world which is increasingly seeking to exclude Christian perspectives from the public square." – Phil Horgan, President of the Catholic Civil Rights League (CCRL)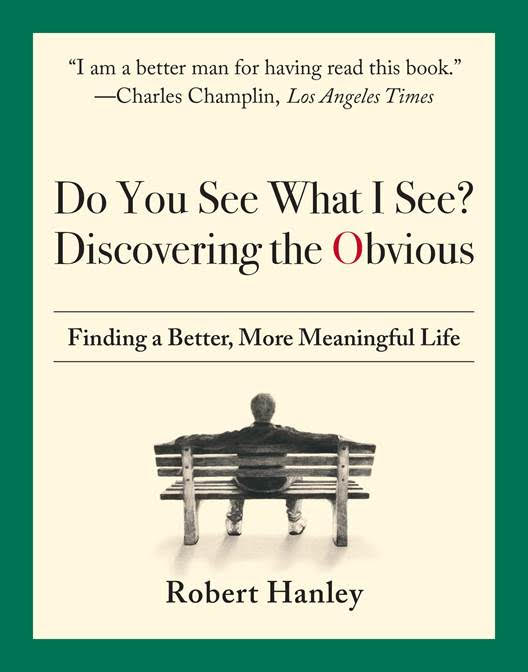 Do You See What I See? Discovering the Obvious Robert Hanley THIS BOOK IS ABOUT finding a better, more meaningful life. Robert Hanley has an insightful way of looking at the world-finding deeper meaning in everyday events that seem to float past the...
read more