 Romans by Paul
by Rick Akins
We are often challenged in our faith. When confronted by other Christ-followers, we can experience doubts and confusion. Many select Scriptures, especially from Paul's book to the Romans, to argue that we Catholics are lost. Romans by Paul provides a first-hand, decade-long account of the specific verses and challenges raised against Catholicism. You will come away armed to stand against these challenges, understanding specific biblical defenses that support the Catholic faith.
Paperback: $14.95 | Kindle $9.99
TESTIMONIALS
"The timing of Romans by Paul could not be more provident. The focus on a certain interpretation of Paul by many who call themselves 'reformed or Evangelical' has made it difficult for them to even consider Catholics as fellow Christians. Romans by Paul sums up for readers this stumbling block to mutual understanding. The author is dealing with some very difficult questions about human freedom and grace but discusses them in a language that makes them accessible. Catholic readers of Romans by Paul will become better acquainted with the biblical references used to support arguments against the Church. They will become comfortable with the interpretation of those same verses that supports a more Catholic understanding of the Gospel. Reformed Christians will find permission via Romans by Paul to rediscover the wider Christian world as a much larger family of God, this is Good News. Enjoy then a bit of the Good News told from a single voice that holds the whole experience together. One that is probably not too far from your own struggle with freedom and grace." – Reverend Dr. John Balluff, S.T.D.
ABOUT THE AUTHOR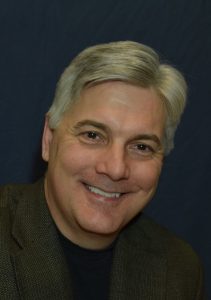 Rick Akins is a Novel of the Year award winner from the Catholic Press Association for The Rebirth of Nicodemus.  He is the father of three and lives in the suburbs of Chicago. He is an electrical engineer and MBA, and ran several businesses since 2000. He owns six patents in the field of fiber optics.
Akins' book Challenged to Grow, published in June, 2018, describes his personal experiences splitting time between Catholic and Evangelical churches.
OTHER POPULAR FICTION BOOKS