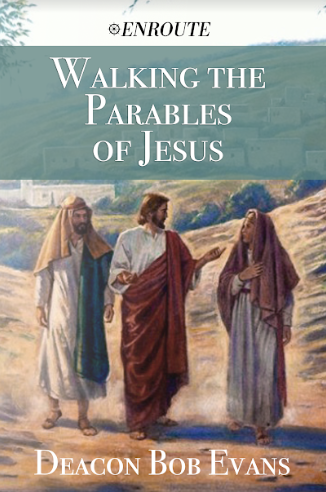 Walking the Parables of Jesus
by Deacon Bob Evans
Walking the Parables of Jesus is a unique treatment of Jesus' parables. Drawing on the work of many scholars, the author takes those who seek a deeper understanding of the Christian faith on a "journey" with Jesus' disciples, from one town to another, as Jesus shared His parables in their original order and context. What is especially new and engaging, in this book, is the application of insights from Middle Eastern Biblical Anthropology. People of Jesus' time listened to and told stories differently than people do in Western cultures today. Through applying those insights, a fresh understanding is gained of what Jesus intended at the time He spoke, as well as what the evangelists intended in later recounting the story of Jesus sharing the parable.
Paperback $ (coming soon) | Kindle $9.99
TESTIMONIALS
"When I consider that Jesus intended to teach and draw His disciples and us close to Him by using parables, I am so grateful for this book! The 'Details' are both relevant to the intellect and treasures for the heart. If we want to draw closer to Jesus we need to read and understand His word. This brilliantly written and keenly crafted book helps us to do just that. Thank you, Deacon Bob, for sharing such a bounty in this superb book." – Julie Carrick, Catholic Recording Artist & Inspirational Speaker
"From page one on, Deacon Evans grips the interests of both the academic and the person in the pew with a fascinating perspective on the parables of Jesus. Through Evans' expert background explanations and by the portrait he paints of each parable, it is impossible for readers not to feel as though they were sitting with Jesus as he spoke each of these teachings of faith. While Walking the Parables of Jesus is an excellent resource text, it is an even better inspirational servant of the soul!" – Dennis Lambert, author of The Table, winner of two 2018 Catholic Press Association awards
"Deacon Evans has written one of my favorite kinds of books: one where the author has done all the work, so you don't have to. Walking the Parables of Jesus is a one-stop-shopping resource for everyone wanting to learn, understand, or even teach the parables of Jesus. Dcn. Evans' meticulous scholarship reveals Jesus' parables with a depth and clarity found in no other book I know of." – Steve Greene, Director of Kino Catechetical Institute
ABOUT THE AUTHOR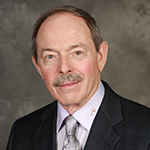 Dcn. Bob Evans and his wife Rose live in Phoenix where he serves as a deacon in the Roman Catholic Diocese of Phoenix, ministering at Blessed Sacrament parish in Scottsdale. They have three children and six grandchildren. His formal training in Scriptures was at the Kino Institute.Since 2004, he has been engaged in extensive biblical studies and is a popular teacher who draws heavily from the works of many others in bringing people deeper into Sacred Scriptures. He teaches Biblical Foundations with the parish-level U of Faith, Scripture for Homiletics to candidates in deacon formation and Jesus' Parables in a diaconate post-ordination program. He mentors new-ordained deacons, serves as the Asst. Director of Deacon Personnel for the Diocese of Phoenix, and as a Spiritual Director on Cursillo retreats.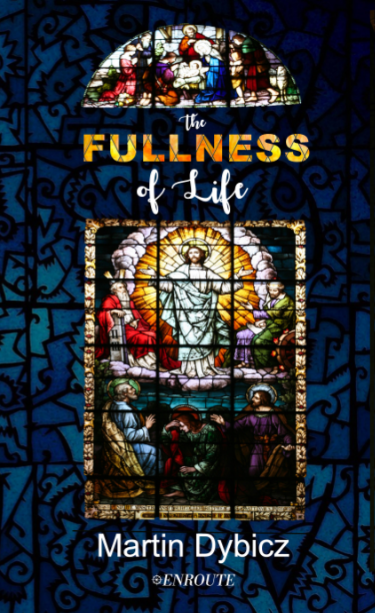 Coming Soon! The Fullness of Life by Martin Dybicz This complete and highly readable overview of the Catholic faith explains how living fully is found in knowing three things: that God is real, that He communicates with us, and that He wants us to respond....
read more