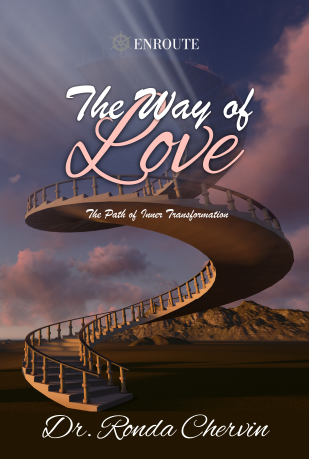 The Way of Love: The Path of Inner Transformation
by Dr. Ronda Chervin
A reprint of Dr. Ronda's The Way of Love: The Battle for Inner Transformation, this new edition under a new subtitle puts back in front of the world the nature of human love alongside human passion as told from the perspective of a woman who has deeply experienced both.
All of us hope that others think of us as loving persons. But do we really have nothing but love in our hearts: how about anger, anxiety, despair, annoyance, the blahs…? Learn from Dr. Ronda's The Way of Love how to understand different types of love, how to overcome obstacles to love with the grace of God, and how to make loving moral decisions. Respond to the challenge of becoming more loving day by day as a spiritual marathon runner.
Paperback $18.95 | Kindle $9.99
FROM THE AUTHOR
"I wanted to write something that would deal with a passionate concern of mine about myself and others – how is it that I, and many of my closest friends, long and yearn to be holy, defined by me as having nothing but love in our hearts, and yet it doesn't happen. As well as love, we find pockets of anger (the bad kind), anxiety, discouragement, disgruntlement… and other unloving emotions. And how is it that these don't yield to the graces of daily Mass, the rosary, liturgy of the hours, adoration, or talking to Jesus all day?
"My diagnosis was that our prayers and thoughts are often too vague so that we can be in denial of our worst patterns of thought, word, and deed in spite of general prayers to be more loving. My remedy was to write for my blog-readers a 100-day book, not of sweet meditations but, instead, of challenges. I wrote it. I tested out each one on myself ,with ardent prayers for God's help, in the writing and the practicing, with the result that some of my nearest and dearest thought I had improved greatly.
"Let us step forth on the way of love with this Scripture as our challenge: 'You are the temple of the living God, just as God has said: I dwell with them and walk among them. I will be their God and they shall be my people. Since we have these promises, beloved, let us purify ourselves from every defilement of flesh and spirit, and in the fear of God strive to fulfill our consecration perfectly.' (2 Corinthian 6:16b; 7, 1)" — Ronda Chervin
TESTIMONIALS
I was the first Catholic that Ronda met, and we became friends immediately. She could be called 'the Apostle of the Confused' because, through grace, she is making good use of her atheistic background to reach many of those who live in darkness and confusion. The water of atheism (and other dirty water) is changed into the wine of faith. – Dr. Alice von Hildebrand, author of Man and Woman: A Divine Intervention
ABOUT THE AUTHOR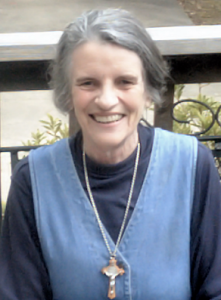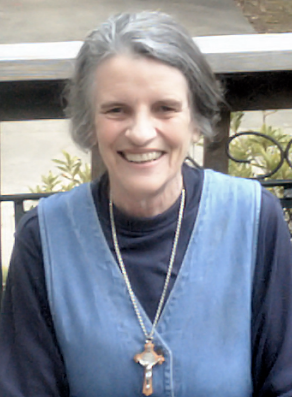 Ronda Chervin has a Ph.D. in philosophy from Fordham University and an M.A. in Religious Studies from Notre Dame Apostolic Institute. She is a convert to the Catholic faith from a Jewish but atheistic background. She has been a professor at Loyola Marymount University, St. John's Seminary of the Los Angeles Archdiocese, Franciscan University of Steubenville, Our Lady of Corpus Christi, and presently teaches at Holy Apostles College and Seminary in Connecticut. More than fifty books of hers have been published by Catholic presses in the area of philosophy and spirituality. Dr. Ronda presents on EWTN and Catholic radio. She is a dedicated widow and grandmother. Her many books include Quotable Saints, Healing Meditations from the Gospel of St. John, Catholic Realism, Voyage to Insight, Weeping with Jesus, and Healing of Rejection. 
Disputed Catholic Landmarks by Gerard Verschuuren Everyone's life has landmarks: when you were born, when you graduated from school, when you got your first job, when you got married, and so many more. There must be many landmarks in the history of the Catholic...
read more