A Fool's Errand: A Brief, Informal Introduction to Philosophy for Young Catholics
by Matthew D'Antuono
What is the meaning of life? What is the nature of existence? Why am I here? What is real happiness? The big questions. Are there answers to these questions? In a world where we are bombarded by fuzzy and faulty non-thoughts by the media and society, this book provides an inspirational and accessible introduction for newcomers to the world of philosophical thought.
Paperback: $12.99 Available now!
Kindle: $9.99 Available now!
VIDEO
Marcus Grodi interviews Matt D'Antuono, a former Evangelical Protestant, on The Journey Home.
TESTIMONIALS
"We come to know the truth by both Faith and Reason. Matt D'Antuono is mindful of both as he makes a strong case for clearer thinking. I really hope his love and enthusiasm for this pursuit is contagious among his young readers." – Chris Godfrey, founder of Life Athletes
ABOUT THE AUTHOR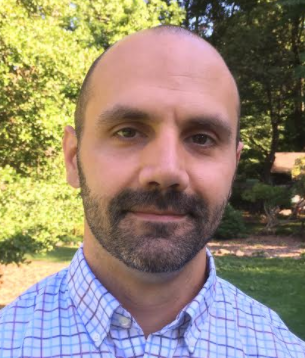 Matt D'Antuono is a high school physics teacher who lives in New Jersey with his beautiful wife and seven children.
He holds bachelor's degrees in physics and philosophy and a master's degree in special education. He is working on a master's degree in philosophy at Holy Apostles in Cromwell, CT.
You can find him on YouTube at DonecRequiescat.
Social Media Magisterium: A No-Nonsense Guide to the Proper Use of Media by Shaun McAfee The positive influence of the media, new and old, is seen through the expansion of Catholic networks that span over 150 countries, and more, allowing the gospel and Christian...
read more