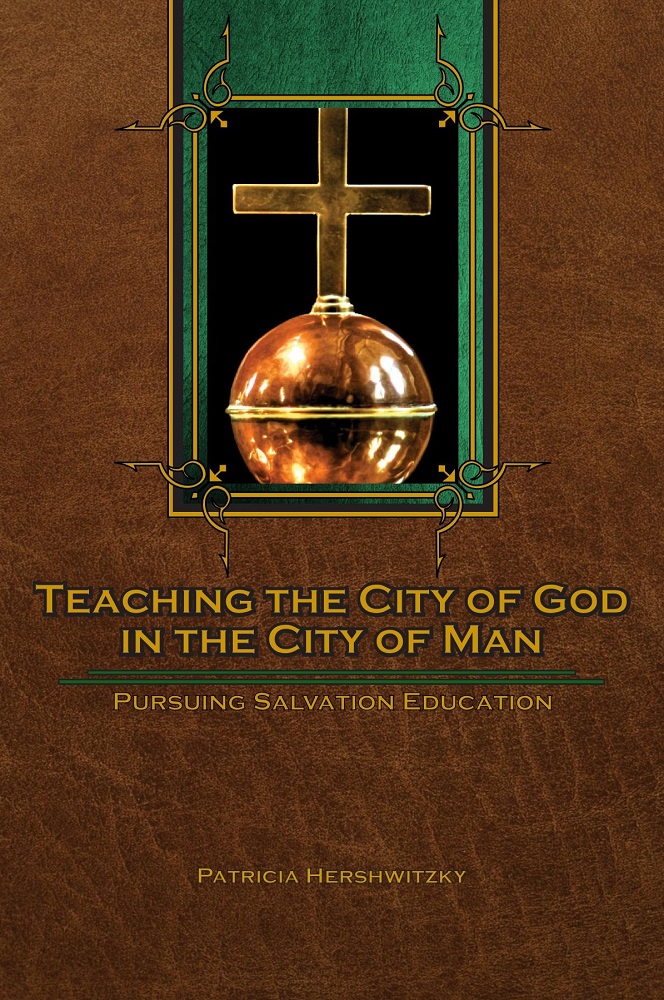 Teaching the City of God in the City of Man: Pursuing Salvation Education
by Patricia Hershwitzky, Ed.S.
Teaching the City of God in the City of Man counters the lethally misleading pedagogy now infesting government schools but also shading many Catholic schools. From Aristotle to Aquinas to Augustine, to all the Early Church Fathers, the multitudes of prolific Saints, and simply wise witnesses over the centuries, this tome upholds objective truth, natural law, Divine Revelation and Will, the very cornerstones that built the model of Christendom. That evil has at times eroded the ground underneath has never touched the Rock itself. Moreover, there are great signs of renewal, and this work serves to complement those tremendous efforts. Still, much needs to be done.
The secular world is awash with many worldly post graduate degree programs, some helpful but too many poisonous to the brain, heart, and soul of education which should be laser focused on preparing students to live and regenerate the good, true, and beautiful. Regressive citadels of power in government and therefore public school boards and systems threaten any Christian influence. Teaching the City of God in the City of Man is a sectional Primer developed to enable, empower and embolden all Catholic educators, including parents, to impart knowledge across all subject areas. Additionally, the Primer provides many tools and was designed to accommodate individual graduate coursework in potential 3-credit units, incorporating a plethora of sample lesson ideas and reliable reference materials.
Written by a veteran Catholic educator who taught in both public and Catholic schools for twenty-three years, and principal at one Catholic school for five years, Teaching the City of God in the City of Man emphasizes the only credible mission of education to cultivate a spirit of responsible, loving, and contributory citizenship in this temporal life and attain eternal citizenship with Perfect Love in the next. The only means to fully accomplish this schooling is by integrating Faith, Hope, and Charity in all subjects and lessons implicitly and explicitly through the prism of Salvation History.
It is the goal of Teaching the City of Cod in the City of Man to provide fresh facets in approaches, curriculum and instruction, and resources to complement the wonderful work already begun in the Classical education movement, teacher credential programs, and even Archdiocesan offerings. Even faithful Catholic teachers currently in the quagmire of public education can benefit.
Of course, all of this must also be accomplished by recognizing and respecting the honorable and necessary objectives in various subject matter in reading, math, science, history, government, the arts, and even physical education. For all of these originated in God, the Creator, for our good and well-being. Ironically, it is the lower domain that has disfigured the inherent value of education in these areas. From the distortion of human events to the mutilation of individual dignity, contemporary studies discourage the mind and suffocate the soul. Catholic, which means universal, in its fullness, uplifts the heart towards Love and Truth, invigorates the mind and restores the soul.
Paperback: $24.95 | Kindle: $9.99
---
TESTIMONIALS
"Brilliant! How wonderful is it at a time of such crisis in education to have Patricia Hershwitzky's book: Teaching the City of God in the City of Man! Just what teachers need to be inspired and taught about vision and problem solving concerning concrete facets of being a Catholic teacher of any subject and any grade. You will love Patricia Hershwitzky's lively and vibrant style." —Ronda Chervin is a well-known Catholic author, former international speaker and Professor of Philosophy who has authored over seventy books and numerous articles on the Faith.  
"Teaching the City of God in the City of Man is a must-read primer for anyone who cares deeply about authentically Catholic education—be they teachers, administrators, clergy, or parents. Hershwitzky marvelously depicts the history of education through a Catholic lens. She offers inspirational tips to help educators grow in personal sanctity, as well as practical tips to help them weave Catholicism throughout their lesson plans. This book reminds each of us that a spiritual battle is at hand and that the souls of young people are at stake.  In the midst of a 'woke' and neo-pagan culture that has infiltrated many of our schools (including Catholic ones!), Hershwitzky's primer provides a fresh, encouraging, and much-needed perspective on what it means to truly educate our young people." —Elizabeth Walker, PhD Catholic mother of six children and Licensed Clinical Psychologist
ABOUT THE AUTHOR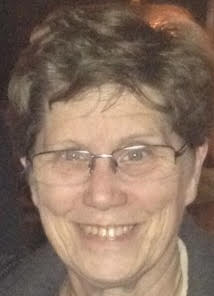 Patricia Hershwitzky, Ed.S., is the author of two books:  The Third Millennium Woman, CMJ Catholic Books and West Las Vegas, Arcadia Publications; past magazine articles in Hearts Aflame Magazine, Canticle, Hearth, and Crisis; and numerous published communications. 
Preceded by a childhood as an Army dependent who traveled the world and during some of its worst post World War II crises, the author of Teaching the City of God in the City of Man brings a varied and sometimes conflicting background that spans over fifty years in political science, journalism-writing, and education.  Her journey has taken her from being a Young Democrat in San Francisco's Moscone-Milk-Feinstein era to campaigning for conservative candidates in several states on both coasts.  While her  initial career was initiated by working for a tourist magazine and then as a public relations and advertising account executive,  disillusionment with the world, turned her back to the one, holy, Catholic, and Apostolic Church and an entry into education.  Yet, even in the late 1980's that field was already being contaminated by agnostic, at best, influences that nearly derailed her credential program.
It was also a period of realization that Catholic schools, while employing good hearted and capable teachers, were being misdirected and unduly affected by unChristian concepts.  Following ten years in Catholic schools in California and Maryland, the author ventured into the public system for twelve years, candidly necessitated by economic factors but also in the hopes of being a Catholic presence albeit subtly.  Even more startling realities about the state of education, overall awaited her.  In twelve years, despite numerous endeavors and community interaction, some in leadership roles, the author concluded that American culture had so far deteriorated that nothing short of an almost miraculous intervention would alter the downward trajectory.   
Afterwards, re-entering Catholic schooling as a principal, she experienced a deep fissure in attitude towards both the Faith and its role in education among parents and teachers.  Within one generation, the situation had grown more perilous.  Even some well intentioned, good hearted educators seemed more intent on accommodating parents— "consumer satisfaction" dilemma —and appearing democratic than contemplating students' souls and the Kingdom of God.  
It would be the culmination of a life that had went down a wrong path for well over a decade, followed by the rediscovery of Catholic identity, and then sorrow and stark dread of so many lost people that compelled the author to first envision better texts. Ultimately, an entirely different approach to preparing Catholic educators became the mission as so many, through no fault of their own,  had been descendants of diluted teaching for several generations.  Yet, it had to be an enterprise that had its footing in the world but its head directed by Heaven.
Thus ultimately arose Teaching the City of God in the City of Man.
EDITED BY ROSEMARY VANDER WEELE, M.A.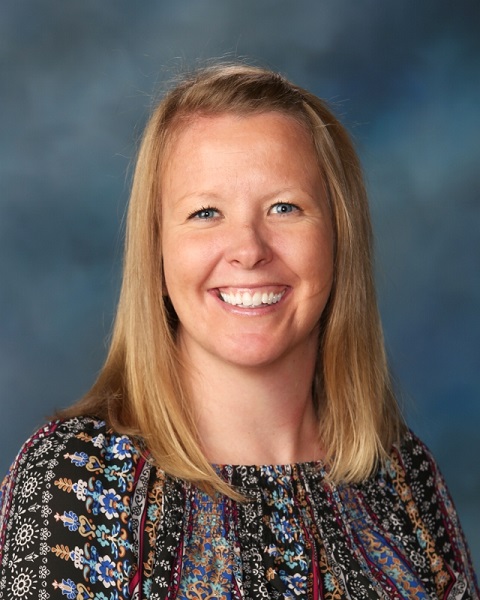 Rosemary has been a well-respected educator leader in the Denver area for many years, most notably for her confident initiative in renewing Classical Catholic education formation. Under her diligent direction at Our Lady of Lourdes, student growth and increased enrollment led to the addition of a South Campus in 2018.  Rosemary earned a B.A. degree in English literature from Franciscan University of Steubenville and later an M.A. in theology from The Augustine Institute and an M.A. in School Administration from Regis University. She loves serving the Lord in the mission of Catholic education but also cherishes her home life with her husband and children.
COVER ART BY STEVEN MEZZACAPPA
Steven Mezzacappa, principal of Mezzart in Las Vegas, Nevada, has received national acclaim for his many works of art, sculpture, and photography.  An art instructor at an urban school for seventeen years, he also has received praise for his encouragement of students in that field.
OTHER CATHOLIC BUSINESS AND EDUCATION BOOKS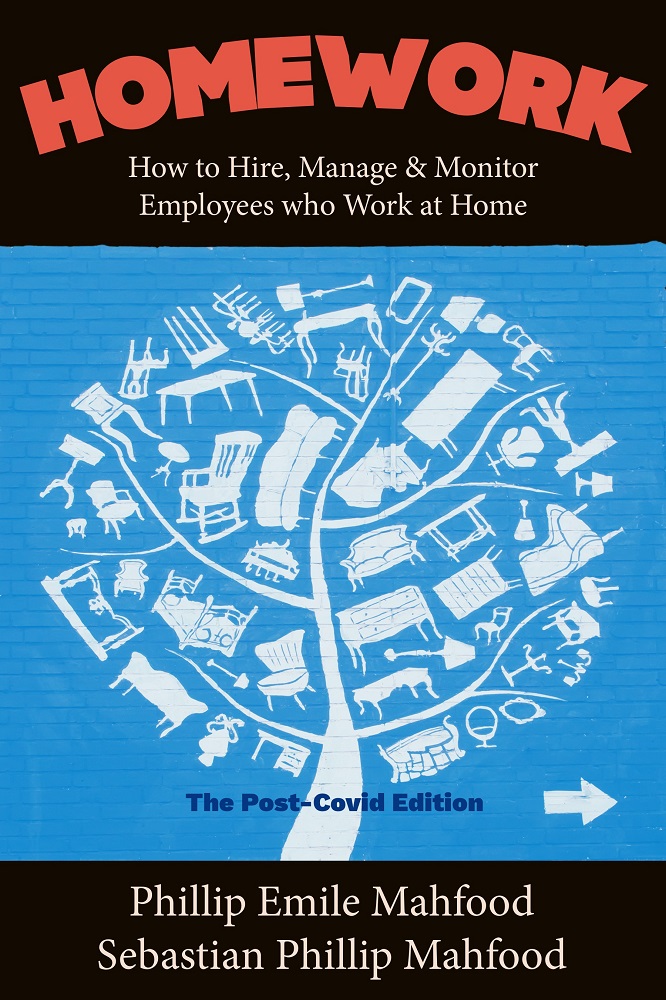 Homework: How to Hire, Manage & Monitor Employees who Work at Home (Post-Covid Edition) by Phillip Emile Mahfood and Sebastian Phillip Mahfood Aren't telecommuters just employees who work at home? In the landmark 1992 edition of Homework: How to Hire, Manage &...
read more