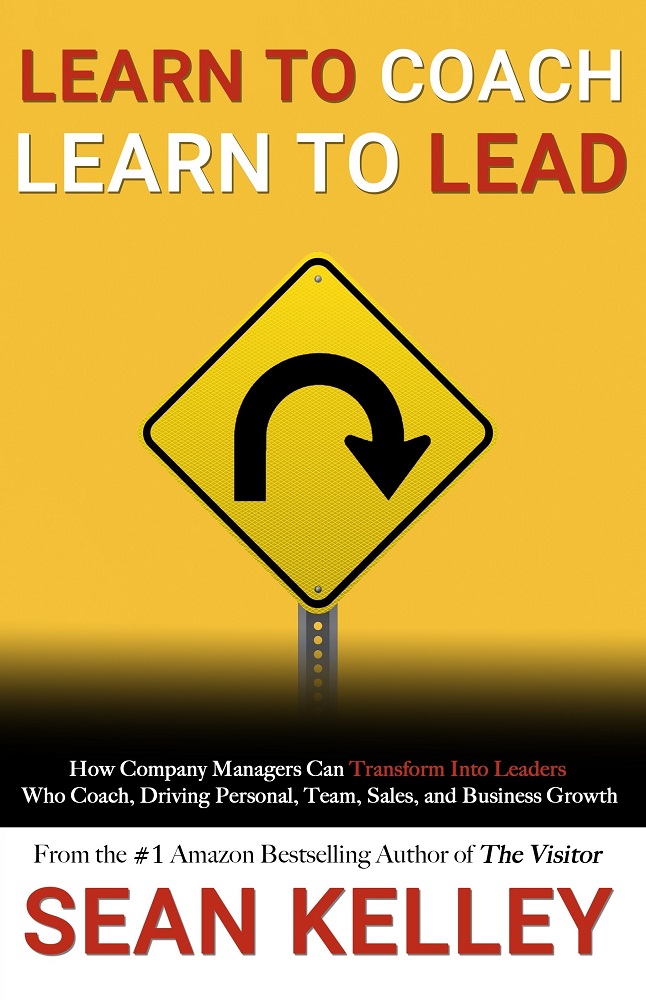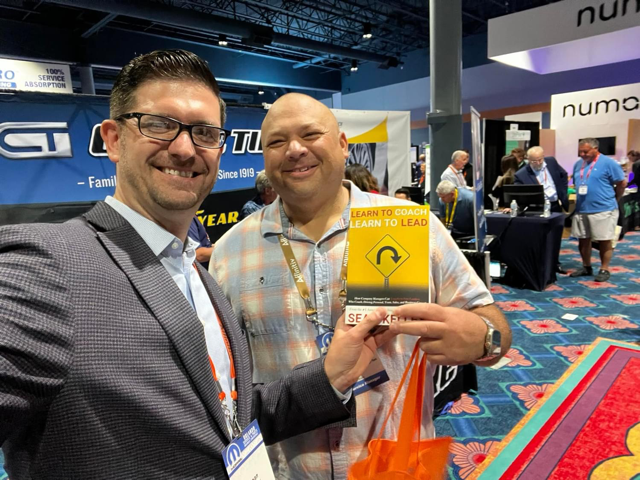 Author, Sean Kelley (left), with a fan.
Learn to Coach, Learn to Lead: Grow Your Sales, Team, Business, and Yourself by Transforming from Manager to Coach
by Sean Kelley
Learn to Coach, Learn to Lead is for leaders of all levels wanting to hone their leadership skills and master coaching. This book is chock-full of tactical strategies to generate buy-in and maximize employees and sales growth. The coaching conversations documented within will enhance your career fulfillment while teaching you to impact lives through coaching. Remember, everyone you get to manage is also a person you have a chance to lead.
Paperback: $19.95 | Hardback: $16.95 [Special introductory limited time price! On October 1, will jump back up to $24.95] | Kindle: $9.99
Humble Faith with Chas Kelly
Humble Faith with Adam Chaslak
TESTIMONIALS
"This book is an invaluable tool/guide for those who are inspired to be coaches and/or business leaders at the most elite levels of success. For coaches in the world of sports, the principles and real-world anecdotes contained within will not only equip you to be a master communicator and leader in your sport, but they will also arm you with the coaching-leadership skills that you can take to your next field of endeavor when that inevitable transition takes place. Invest in yourself." – Kelly Kleinman/Car Motivators, Marketing & Content Director
"Written for anyone who manages people, this book provides wisdom and inspiration for taking those people to the next level in their personal and professional development." – Dr. Sebastian Mahfood, OP, co-author with Phillip Mahfood of Homework: How to Hire, Manage & Monitor Employees who Work at Home (forthcoming by En Route in September 2023)
ABOUT THE AUTHOR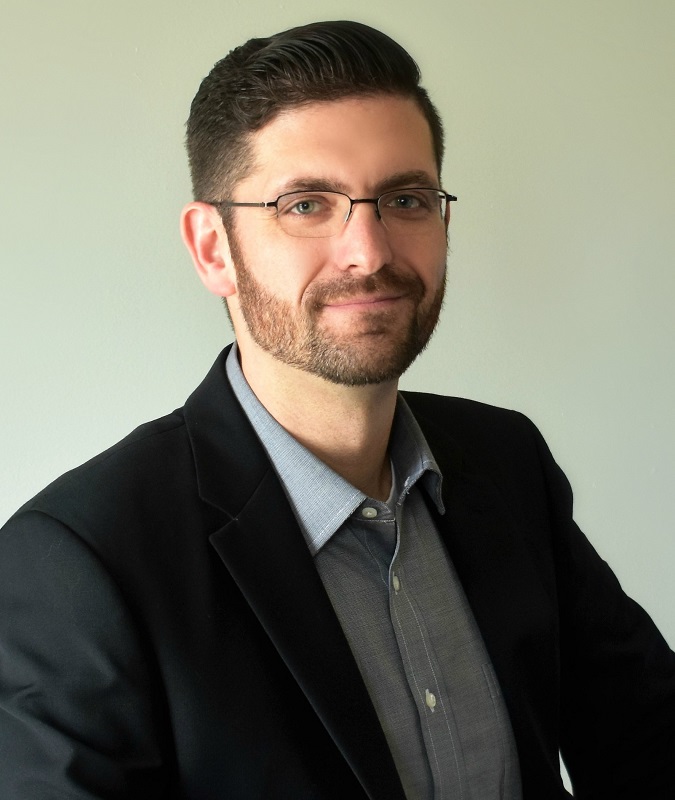 After leaving US Army Special Operations as a Non-Commissioned Officer, Sean Kelley applied those leadership principles to automotive management, and successfully led car dealerships for over a decade. After recently surviving severe covid pneumonia, Sean's most recently published book The Visitor is being sold in multiple countries and published in several languages. The non-profit Sean launched, Cards for COVID, cards4covid.org, supports hundreds of medical professionals and COVID patients in multiple States. Sean's passion for people development and ability to coach led him to grow from General Sales Manager to Chief Business Development Officer of a multi-million-dollar CRM software company. Now, as CEO of Car Motivators, and founder of Market Motivators, Sean and his team works with dozens of car dealerships, technology companies, fortune 500 companies, start-ups, and hundreds of coaching clients across the country to help them achieve their biggest goals. Sean helps his clients grow with a no bull approach, ability to improve communication, follow through and a focus on continuous improvement. As such, Sean's clients consistently set sales records, eliminate employee turnover, all while increasing gross and net profit. More importantly, Sean and his team help the managers throughout the businesses they coach enjoy their role by helping them grow as leaders. Sean was consultant of the year in 2018 by Dealership News and recently ranked #10 in Ambition.com top 100 sales coaches. Sean's engaging presentations have been featured at conferences like: Digital Dealer, Automotive Game Changers, Rockstar Tech Conference, Canadian Game Changers, SLADA, TIADA, and DrivingSales. Sean's vision is to positively impact the leadership landscape and culture of the businesses he works with, by teaching managers the leadership language of coaching.
OTHER CATHOLIC BUSINESS AND EDUCATION BOOKS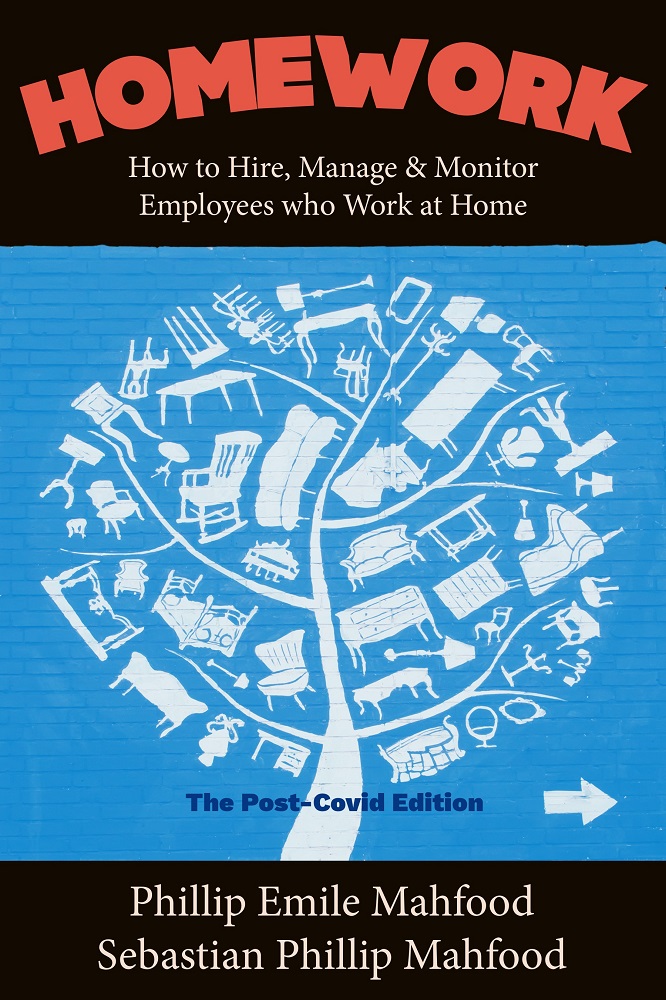 Homework: How to Hire, Manage & Monitor Employees who Work at Home (Post-Covid Edition) by Phillip Emile Mahfood and Sebastian Phillip Mahfood Aren't telecommuters just employees who work at home? In the landmark 1992 edition of Homework: How to Hire, Manage &...
read more