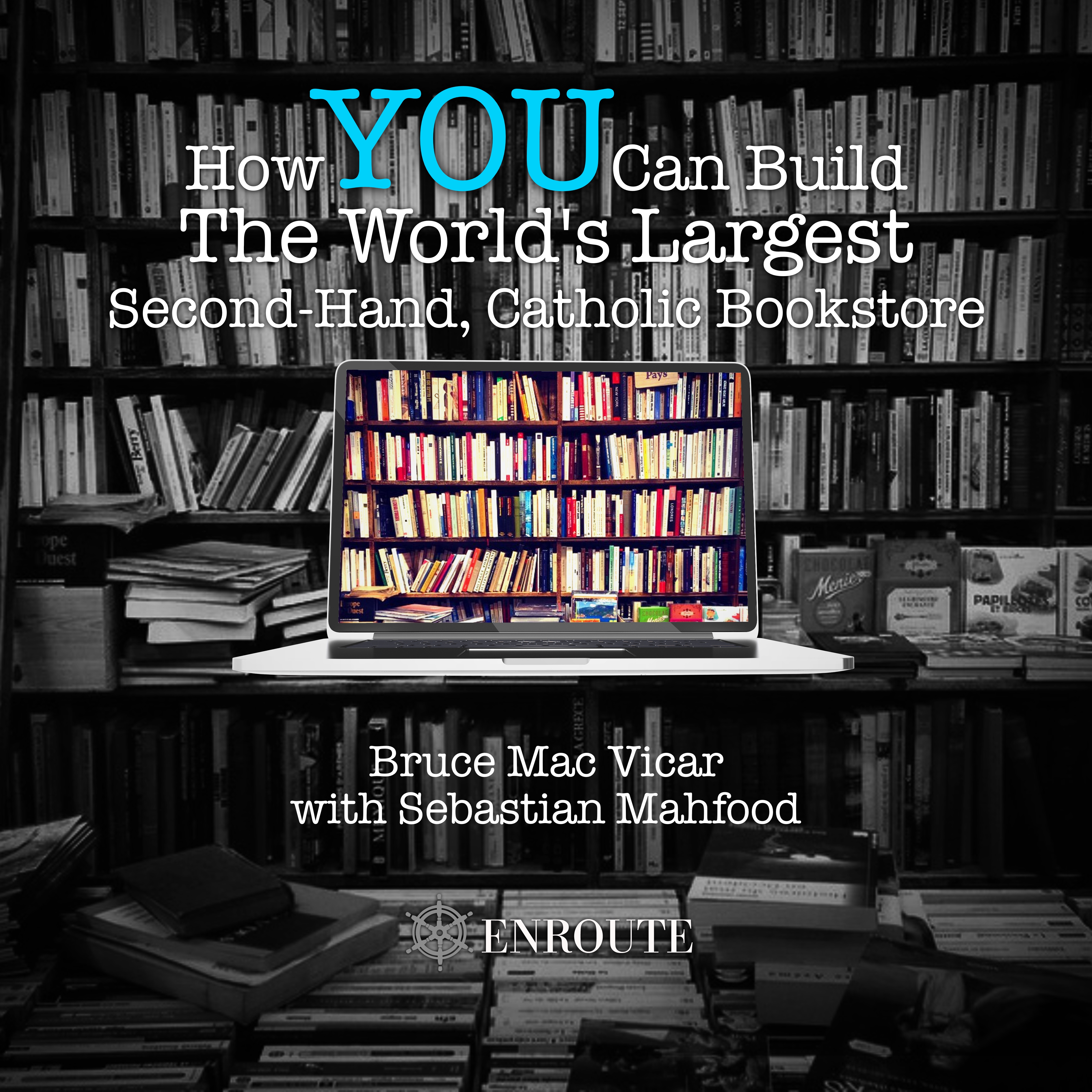 How YOU Can Build the World's Largest Second-Hand, Catholic Bookstore
by Bruce Mac Vicar with Sebastian Mahfood
Have you ever wanted to promote your Catholic faith by sharing books with others? How about by selling books to others on the cheap? How about by going all out and building the world's LARGEST second-hand, Catholic bookstore? Bruce Mac Vicar shows you in five easy steps how to set up the organizational structure to make your dream a reality, walking you through the process of setting up, creating a support network and steady stream of incoming books, and moving your stock into the avid hands of the faithful (and not-yet-so-faithful) persons seeking a greater understanding of their relationship with God and man. If you're a Catholic looking for a lifelong, faith-filled and faith-sustaining project, this book is for you.
Paperback $9.99 | Kindle $9.99
INTERVERVIEW
WCAT Radio's "I Thought You'd Like to Know This, Too" with Bob Olson
Listen to "Bob Olson interviews Catholic Author Bruce Mac Vicar (May 12, 2017)" on Spreaker.
Article in the Orange Country Catholic: http://occatholic.com/the-doghouse-ministry/
ADDITIONAL IDEAS
Bruce provides us with some excellent ideas within his book, but the idea engine never stops! Here's another:
Mall "pop-up" stores are a popular trend for testing your product line for a couple of months without committing to a lease. They are set up in malls which are in decline and give the mall owner a chance to give more life/energy to the mall. This keeps customers from abandoning the mall as "dead."  This is a WIN/WIN if the new business can afford to move their products in and out of the space in short order.  Nothing new, of course, as there have been popups for Halloween costumes and Christmas specialty gifts (think David's nuts and dried fruit packs) but now, as more malls go into decline, other types of businesses are giving it a try. Since the type of shelving I propose in the book is portable and does not need to be nailed to the wall, this could work for a group, like Knights of Columbus, putting together a store – i.e., they'd have enough manpower to move the shelves and inventory in a short period of time. This "test" of the product line might be useful while building capital for the eventual permanent location.
An article on the Internet today indicated ToysRUs may go bankrupt because, in part, their brick-and-mortar venues cannot compete with Amazon.com. And, yesterday, there was an article in the Orange County Register Business section (9-17-2017) about second hand stores succeeding as traditional retailers stumble. The article noted that thrift/resale stores have grown 7 percent a year for the last two years while major department stores are having to downsize. The article goes on to note that resale stores first became popular during the recession and that clients not only love the savings but enjoy the fun of "the hunt." This seems to support two points I made in the book: used books provide affordable merchandise, and displaying the books in a random manner adds to the fun of "the hunt."
ABOUT THE AUTHOR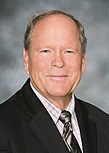 Born in Glendale, CA, Bruce Mac Vicar earned his B.A. from the University of California, Santa Barbara.
He served in the U.S. Coast Guard with a tour of duty in the Presidential Honor Guard and followed that as a job placement counselor at U.C.S.B. and as a records manager for banks and the national archives.
He was the co-founder of a crisis counseling center in Isla Vista, CA, and was elected member of the Isla Vista Community Council.
Over the years, Bruce developed six used bookstores in CA, an experience he happily shares in the pages of his book.
A convert to Catholicism, Bruce is a third degree Knights of Columbus. He has been happily married for 36 years to his good wife, Ann.
OTHER CATHOLIC BUSINESS AND EDUCATION BOOKS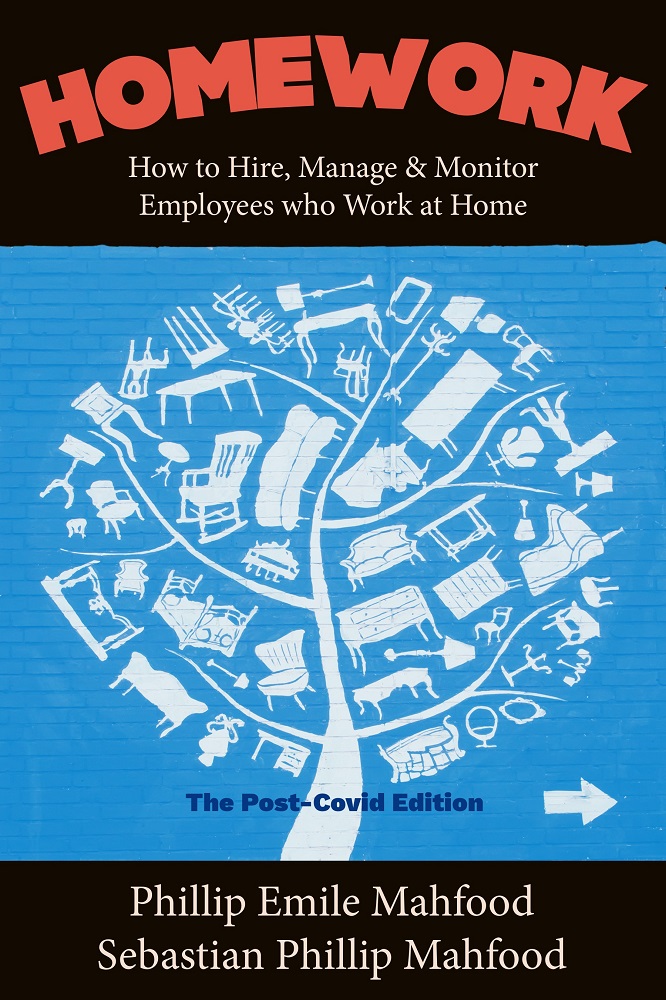 Homework: How to Hire, Manage & Monitor Employees who Work at Home (Post-Covid Edition) by Phillip Emile Mahfood and Sebastian Phillip Mahfood Aren't telecommuters just employees who work at home? In the landmark 1992 edition of Homework: How to Hire, Manage &...
read more