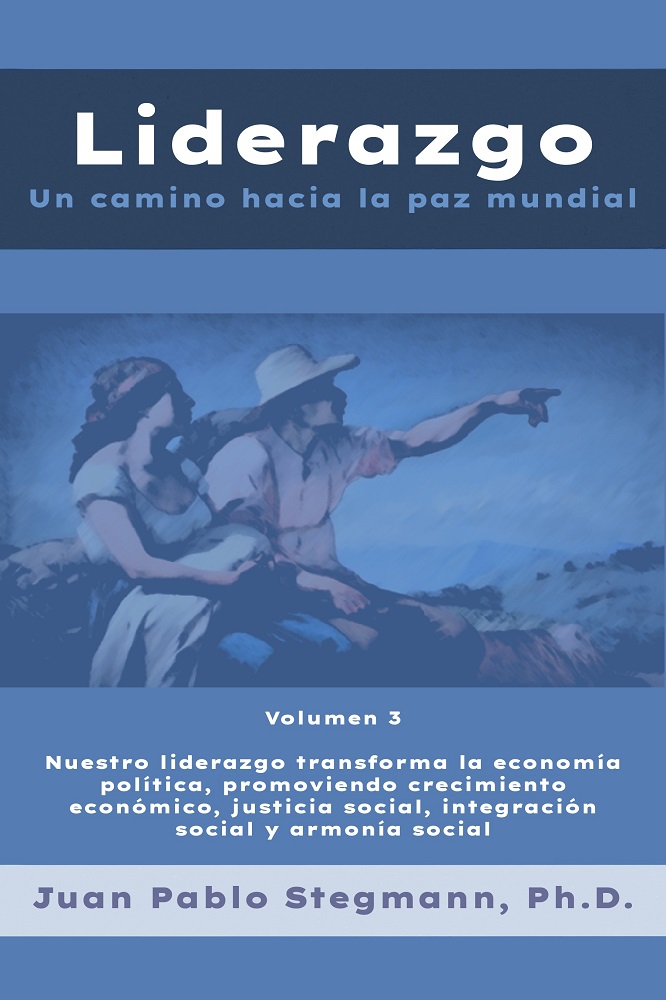 Liderazgo: Un camino hacia la paz mundial – Vol. 3 Nuestro liderazgo transforma la economía política, promoviendo crecimiento económico, justicia social, integración social y armonía social
por Juan Pablo Stegmann, Ph.D.
Este libro es el tercero de la serie de cuatro volúmenes «Liderazgo: un camino hacia la paz mundial». Concentra su análisis en cómo una cultura de liderazgo transforma la economía política, maximizando el «capital intelectual nacional» definido por Edvinsson: capital humano, social, de renovación y de proceso, que promueven el crecimiento económico y la justicia social.
Una cultura de liderazgo introduce valores superiores a los opuestos culturales tradicionales ——individualismo frente a colectivismo—, y promueve la integración y la armonía social. Introduce una nueva orientación de economía política, diferente la de la derecha y la izquierda, que fomenta la cooperación social y fortalece las instituciones democráticas. Una cultura de liderazgo ayuda a reducir el flagelo del populismo como economía política, que está destruyendo las instituciones de naciones enteras, sus libertades y sus economías, generando el éxodo de millones de habitantes.
Este libro propone una nueva agenda de economía política, centrada en educar a la sociedad en el papel de la espiritualidad, la grandeza y el liderazgo, promoviendo la paz mundial.
Esta obra es el resultado de un sólido trabajo de investigación, apoyado en más de 800 fuentes bibliográficas y análisis estadísticos.
Libro en Rústica: $9.99 | Kindle $9.99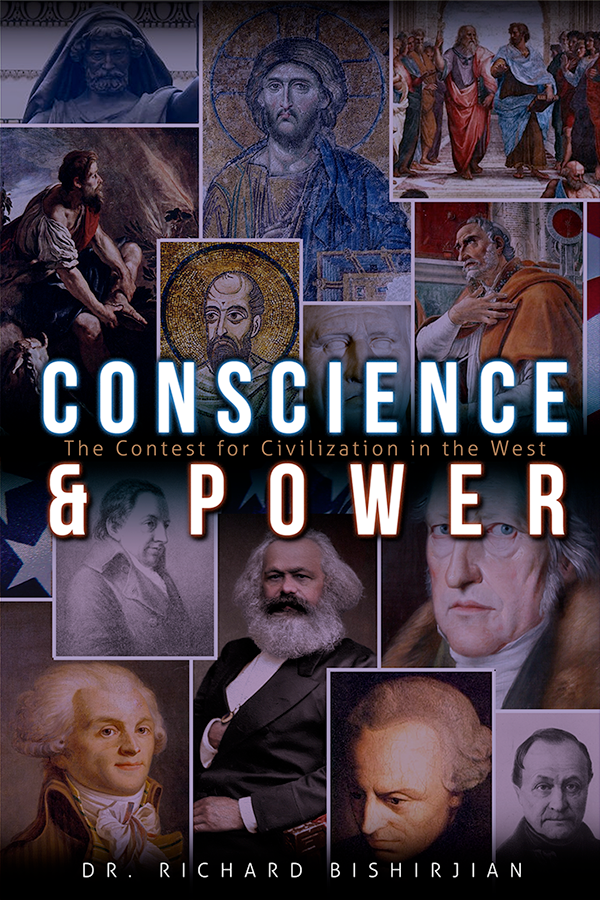 Conscience and Power: The Contest for Civilization in the West by Dr. Richard Bishirjian Conscience and Power examines how civilization in "the West" arose after the fall of the Roman Empire and has grappled ever after with a desire of citizens of nations of Western...
read more