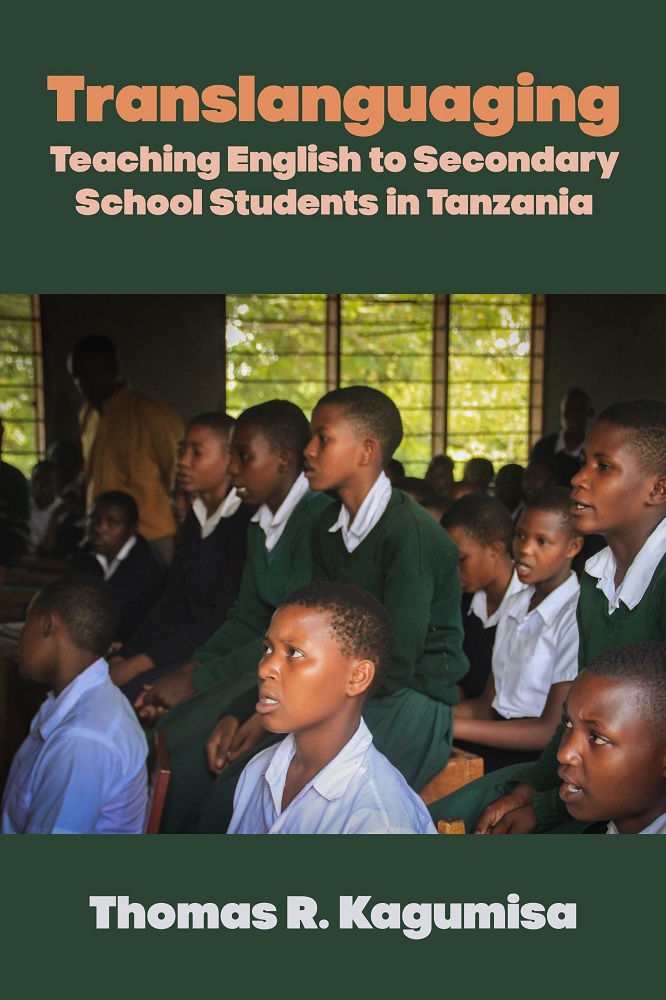 Translanguaging: Teaching English to Secondary School Students in Tanzania
by Thomas R. Kagumisa
This book is a synthesis of Tanzanian educators' core beliefs and perspectives on the effectiveness of translanguaging strategies in Teaching English as a Foreign Language to secondary school students. While the existing literature informs and addresses the topic of translanguaging in a general way, the present study does so with a particular focus on the Tanzanian educational context. The data collected from select participants through an online survey confirmed that translanguaging strategies facilitate lesson comprehension, active engagement, satisfaction, and less stress during the lesson. Conversely, adherence to the English Only Policy (EOP) acts as a barrier toward lesson comprehension, causes tension and a stressful atmosphere, and creates fear and lack of confidence, especially among students with little background in literacy. As a solution, the author recommends adapting specific translanguaging techniques such as the use of insertional and alternating methods, creating opportunities for professional development of English educators, and prioritizing instructional strategies that sustain students' cultural identities.
Paperback: $19.95 | Kindle: $9.99
TESTIMONIALS
"Dr. Kagumisa's volume not only provides a useful overview of theories and practices of translanguaging but also models the protocols and considerations for applying translanguaging in a specific context.  In doing so, Dr. Kagumisa lays out both challenges and solutions in second language instruction in a region in which a predominant language is contested to a degree.  Most importantly, his work demonstrates in a significant and broadly useful way how translanguaging can, and should, be at the center of culturally sustainable second language instruction." – Kevin Binfield, Ph.D., Professor and Director of Graduate Studies in English, Murray State University, Kentucky, USA
"Kagumisa addresses the complexity of the region's geography, language practices, and school system in a way only one with intimate knowledge of the region and a keen eye for cultural and linguistic nuance could do. Drawing on surveys he conducted with educators, current research, and his own experiences growing up in Tanzania's English-only system, he illuminates with loving attention important tensions among pedagogical practice, language values, and perceptions of the English Only Policy (EOP) in Tanzanian schools. He thus substantiates, through his own research, the recommendation that a national instructional policy allowing the use of Swahili alongside English would best support student learning and the maintenance of their cultural identities. As scholars of culturally responsive pedagogy like Gloria Ladson-Billings, Geneva Gay, and Sonia Nieto note, teaching in ways that support cultural identity are crucial to ensuring students thrive." – Sara Cooper, Ph.D., Assistant Professor, Doctor of Arts in English Pedagogy Program, Murray State University, Kentucky, USA
"The English-speaking world is remarkably diverse and was imprinted throughout the twentieth century by a whirlwind of independence and decolonization movements. Language and education are at the contested center when a nation transitions to self-rule. This is the case in Tanzania, a polyglot nation where speakers of Swahili, English, and hundreds of other regional and ethnic language families regularly use different languages for different purposes. Learners in such diverse linguistic environments determine the extent to which they will make full use of all of their language resources, practicing translanguaging, or combining, meshing, or switching among multiple languages. The Rev. Dr. Thomas Kagumisa reveals the complexity of translanguaging beliefs and practices in this study of Tanzanian English teachers' translanguaging beliefs and practices. These teachers experience the tension between supporting their students' right to their own languages and cultural heritages, providing students a robust background in their nation's lingua franca, and reconciling national education policy with the realities of the classroom. Dr. Kagumisa, who is from the Kagera region of Tanzania, supplements the insights of his research with first-hand experience. This work has implications for educators in any linguistically-diverse place (including the United States) where teachers must understand their own translanguaging beliefs and advocate for the policies and resources necessary to serve their students." – Dr. Zachary Garrett, Assistant Professor of English, Murray State University, Kentucky, USA
"Learning a new language is arduous when one grows up in a multilanguage context. One component of effective communication is a natural flow, and translanguaging provides that cog that dispels clogs, and Dr. Kagumisa delineates such benefits in his research; as he discovers that translanguaging is the panacea to human labor of meaning, making incurred in the context of prevalent multilanguage cognition and transaction. The socio-cultural implication of a potpourri of languages within a context requires an easier way to relay information quickly and to drive the cultural values and connection. Dr. Kagumisa argues that since translanguaging significantly bridges the communication gap and integrates the people of parallel socio-cultural history, it behooves our educational institutions to acknowledge its function and validate its dynamic in curriculum development." – Dr. George Ebimobowei Oti, Prosocial Pedagogy Expert, San Jacinto College, Texas, USA
ABOUT THE AUTHOR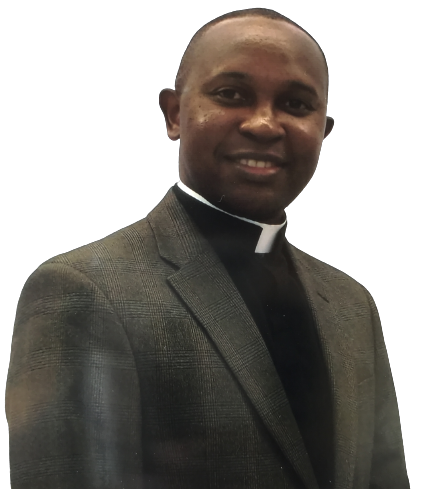 Thomas Kagumisa is a Catholic priest originally from Bukoba Catholic Diocese, Tanzania. He is currently ministering to the Catholic Communities in the Roman Catholic Diocese of Phoenix, Arizona, USA. He obtained a B.A in Sacred Theology from the Catholic University of Eastern Africa, Nairobi, Kenya, an M.Ed. in English from Liberty University, Virginia, and a Doctor of Arts in English Pedagogy – Technology and Writing from Murray State University, Kentucky. His interest in English prompted him to delve into the topic of translanguaging, the findings of which he submitted as a Capstone Project of his doctoral program.
OTHER CATHOLIC BUSINESS AND EDUCATION BOOKS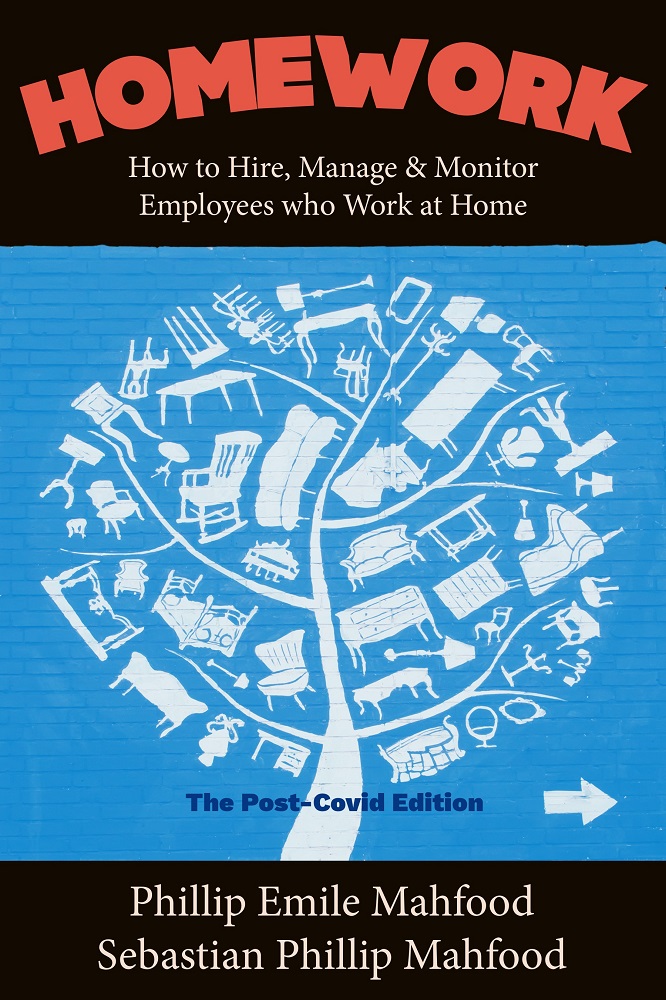 Homework: How to Hire, Manage & Monitor Employees who Work at Home (Post-Covid Edition) by Phillip Emile Mahfood and Sebastian Phillip Mahfood Aren't telecommuters just employees who work at home? In the landmark 1992 edition of Homework: How to Hire, Manage &...
read more