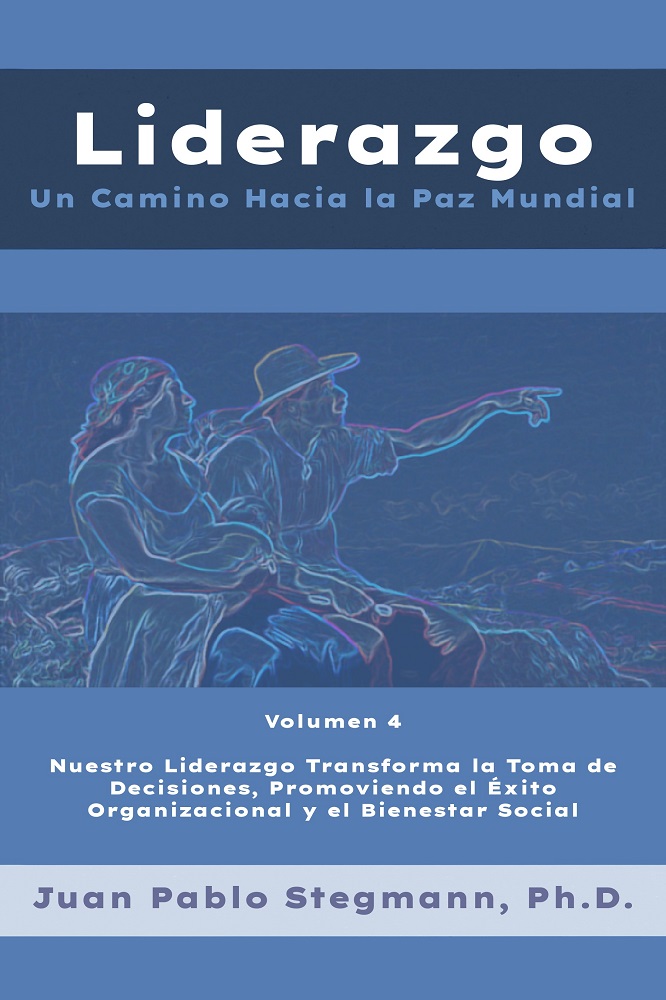 Liderazgo: Un Camino Hacia la Paz Mundial – Vol. 4 Nuestro Liderazgo Transforma la Toma de Decisiones, Promoviendo el Éxito Organizacional y el Bienestar Social
por Juan Pablo Stegmann, Ph.D.
Este es el cuarto y último volumen de la serie «Liderazgo: un camino hacia la paz mundial». Introduce un marco de gestión estratégica totalmente nuevo, basado en modelos económicos, que sitúa la creación de valor económico y los recursos en el centro de la toma de decisiones. Muestra cómo navegar por toda la gestión estratégica en una sola página e identificar las estrategias recomendadas para los próximos años y las teorías que las sustentan, al tiempo que conocer si nuestras estrategias ayudan a crear valor económico. 
Una cultura de liderazgo maximiza los recursos en términos de capital intelectual propuestos por Edvinsson: capital humano, social y estructural, transformando la gestión estratégica, la ética empresarial y la responsabilidad social corporativa, promoviendo el éxito organizativo y el bienestar social.
Una cultura de liderazgo promueve la toma de decisiones basada en el discernimiento, muy superior al pensamiento crítico tradicional, y promueve así la armonía y la cooperación entre las partes interesadas, maximiza el capital intelectual, resuelve los dilemas estratégicos, sociales y éticos de las organizaciones e impulsa la paz mundial.
Esta obra es el resultado de un sólido trabajo de investigación, apoyado en más de 800 fuentes bibliográficas y análisis estadísticos.
Libro en Rústica: $9.99 | Kindle $9.99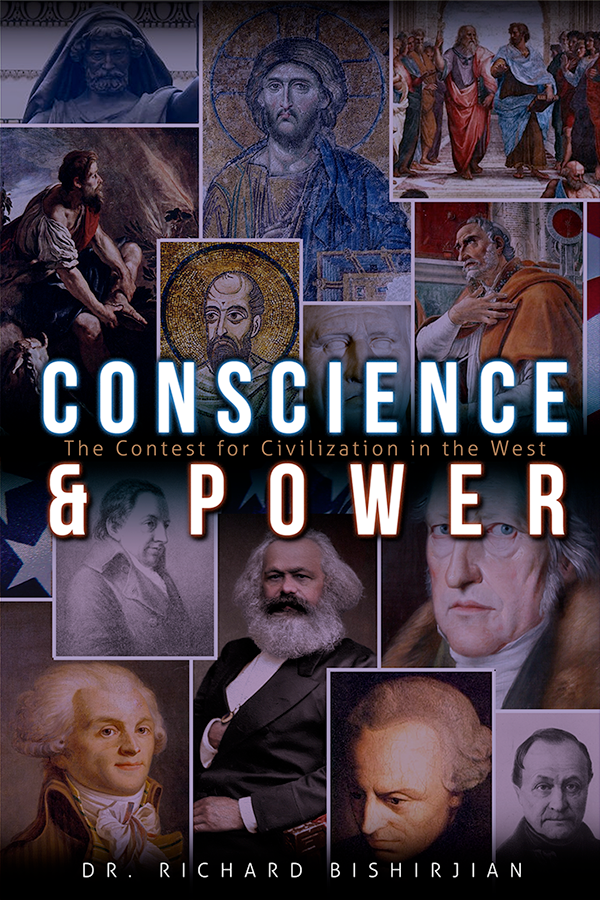 Conscience and Power: The Contest for Civilization in the West by Dr. Richard Bishirjian Conscience and Power examines how civilization in "the West" arose after the fall of the Roman Empire and has grappled ever after with a desire of citizens of nations of Western...
read more