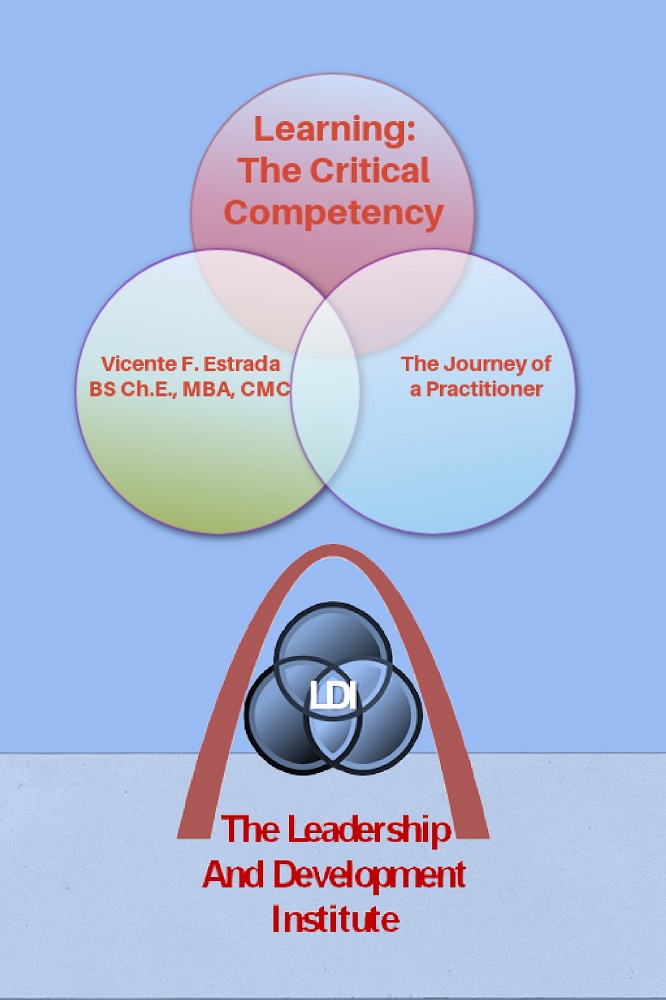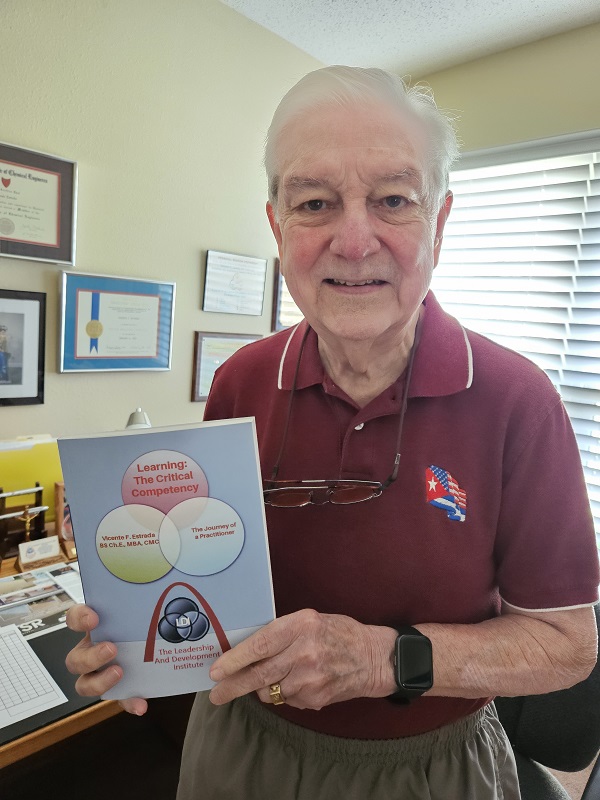 Learning: The Critical Competency–A Practitioner's Journey
by Vicente F. Estrada
In this book, the author shares the simple message that learning is a process, which means that the results of learning can be measured and that the process can be controlled, troubleshot and optimized. With this insight, Vicente Estrada offers a humble effort to share his experiences of the adult learning process – its principles and its practices.
Paperback: $14.95 | Kindle: $9.99
TESTIMONIALS
"My first MTS project was with a chemical plant on the Houston Ship Channel. Vince was the Project Manager. Thus began my own "learning" journey that spanned more than three decades with Vince as my mentor, finally resulting in my ownership of the company. I have since followed in Vince's footsteps and passed the MTS baton to the next generation to continue their own journeys". – Neil Blahut, MTS World – Co-owner and Chief Learning Officer
"I found the book on Learning to be a very informative encapsulation of the topic. The balance of Vince's personal journey, along with the MTS Learning principles and external sources lend a lot of credibility to the subject. I really liked the adaptation of the Ten Key Questions to the context of Learning, and the explanations provided for each. I read a lot of books on leadership, and Vince's writing style is equal to some of the best I've read, which is a combination of conceptual, factual and personal". – Todd Kackley, Vice-President & CIO – Textron
"Vince Estrada has written an excellent book that captures the essence of the learning process. The primary focus flows from his years of experience as a trainer, but he effectively distills and applies various theories of learning with graphics and both domestic and international examples.  Anyone involved in teaching or training can benefit from his summary and practical applications of learning theory". – James Brasfield, PhD – Professor Emeritus – Webster University
"Love it! Long and short enough to make it an easy understandable read. The country stories are excellent and bring home what was discussed in the beginning. Well written and kept me interested". – Susanne Evens, Founder & CEO – AAA Translation Inc.
"Thank you for sending over Learning: The Critical Competency. The book itself is well laid out following the methodology taught in the book and certainly challenged me to evaluate how I learn and gave me pause to evaluate, how as a lifelong learner, I can be more effective in leading others to learn. The work is a great introduction to the process of learning." – Fr. Peter Fonseca, Director of Continuing Formation of Priests, Archdiocese of St. Louis
"Vince's warmth and knowledge shine through in his book Learning: The Critical Competency. Vince's expertise from many years in the industry, along with his own commitment to lifelong learning, makes this book an excellent resource for professionals, teachers, and curious people alike." – Audrey Smith – Educator and Academic Designer
"Ever since Descartes coined the famous phrase: "Cogito ergo sum" (I think, therefore, I am), man has been fixated with thoughts about how we think and therefore, how we learn.  In his book Learning, The Critical Competency 'The Journey of a Practitioner', Vicente Estrada takes us on a multi-faceted exploration of learning ideas, processes, questions, and styles, in both a left brain (words) and right brain (images) approach which is indicative of his inclusive and sensitive appreciation of learning.  I found of particular interest his sharing of eight personal experiences that reflect the key concepts outlined in his book.  Two additional parts that I will remember and treasure:  'Sometimes you win; sometimes you learn'; and, the extensive collection of quotations on learning, wisdom and life at the end of the book.  Thank you, Vicente for being a lifelong learner and one who is willing to take the time and intelligence to show us the way". – Charles Durban, Human Development Consultant and author of Adventures with the Holy Spirit
"Before joining the MTS team as a Project Manager, I was a customer of MTS on multiple occasions over a 15-year span.  Vince knows of what he writes.  I have seen first-hand how helping people learn, and learn how to learn, not only benefits organizations but changes the lives of individuals. The opportunity to make a difference is why I joined the MTS team. I know it has changed my life. God bless you, Vince!" – Gary Usery, Project Manager – MTS World LLC
"A concise, personal, and to-the-point doorway into the world of learning.  In many ways this little tome provides a glimpse and a look back at how all of us learn.  In truth, we may not have had any idea of the dynamics of what our brains were capturing and then putting into practice in our everyday lives.  This will no doubt give you some idea of the depths and subtleties of learning. But what sets this tale apart from other how-to journals are the personal, real-life examples of decades of traveling the world and seeing firsthand how others learn. Sharing those experiences…the successes and the failures…make this a compelling and challenging read.  If you want to figure out how you have learned what you have learned over the years, then take the time to read Learning, The Critical Competency: The Journey of a Practitioner.  It is motivational, inspiring, and may actually give you the courage to help someone else learn how to learn.  That, of course, can be life-changing". – Chuck Neff – TV & Radio Broadcaster and Documentary Producer
ABOUT THE AUTHOR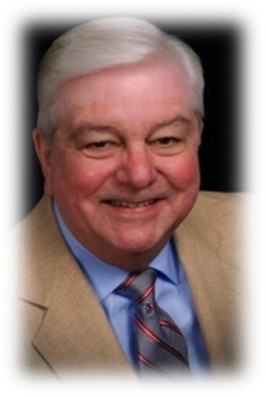 ABOUT THE AUTHOR
Vicente F. (Vince) Estrada is the former President & CEO and principal owner of MTS World (MTS), an international firm specializing in consultation and implementation of industrial training and process management systems. Based on a succession plan and to make room for a new MTS generation Estrada sold the company to an existing associate in 2012 – but retained an agreement to continue to do consulting work internationally; what he calls "the journey of a lifetime". During his 50+ years with MTS, Estrada has been involved in more than 200 projects in 31 countries for 100 national and multinational corporations. His consulting engagements have been in English, Spanish and Portuguese.
His first 10 professional years were with Monsanto as a senior engineer in the Cincinnati, Ohio area.
He has presented conferences & workshops on performance management systems and training systems at various professional organizations in different countries, and has been published in the trade and business media, including: The Conference Board Magazine, The President (AMA), Quality Digest, Executive Excellence, Personnel Journal, Human Resource Professional, Engineer's Digest and Hydrocarbon Processing, and has been featured in publications such as Fortune, The St. Louis Business Journal, Industry Forum (AMA), The Journal of Business Strategy and Corporate University Review. In the early 1990's Estrada served as part of 4-member panel advising the Department of Defense on the privatization of non-combat training.
Estrada is the author of three personal and self-published books: "In a Constant State of Becoming" (Autobiography), "180 Times Around the World" (Travelogue) and "Learning: The Critical Competency" (Professional Experience). As another dimension of his personal life, during the period 2000-2019 together with his musically talented son José Antonio (Tony) and a group of equally talented musicians, a CD of old Cuban music titled Compasión was professionally recorded and produced.
In 1990, he founded The Leadership & Development Institute (LDI) as a non-profit institution to provide pro bono consultation to other non-profit institutions that are value-based and community service-oriented. His community consultation focuses on Strategic Planning, Organizational Development and Training.  Through LDI, Estrada has developed and delivers training on nonprofit modules, including: Nonprofit Board Development – Roles & Responsibilities, Nonprofit Strategic Planning Process, Pastoral Planning Process, The Ministry of Parish Councils and The Ministry of Parish Commissions. Other LDI modules on Leadership Skills are currently under development.
Estrada holds a Chemical Engineering degree from the Massachusetts Institute of Technology (MIT) and a Master in Business Administration from Xavier University, Cincinnati. He is certified (CMC) by The Institute of Management Consultants.
On another personal note, Estrada, Cuban-born and after receiving a world-class primary and secondary Jesuit education in Cuba and completing his university engineering studies in the US, permanently  immigrated to the US in 1960. Together with his also Cuban-born wife Emi, he became a US citizen in 1971. Among the many blessings received, are the open arms of the USA after the Estradas lost their country of birth. Added to that blessing is a clan-sized family of 35 and growing.
OTHER CATHOLIC BUSINESS AND EDUCATION BOOKS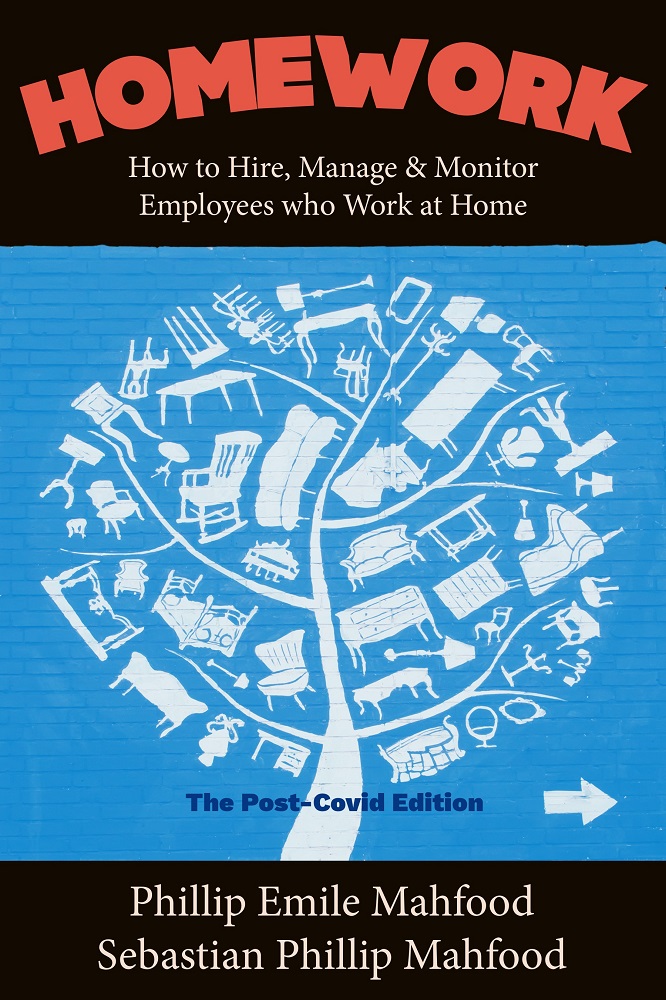 Homework: How to Hire, Manage & Monitor Employees who Work at Home (Post-Covid Edition) by Phillip Emile Mahfood and Sebastian Phillip Mahfood Aren't telecommuters just employees who work at home? In the landmark 1992 edition of Homework: How to Hire, Manage &...
read more