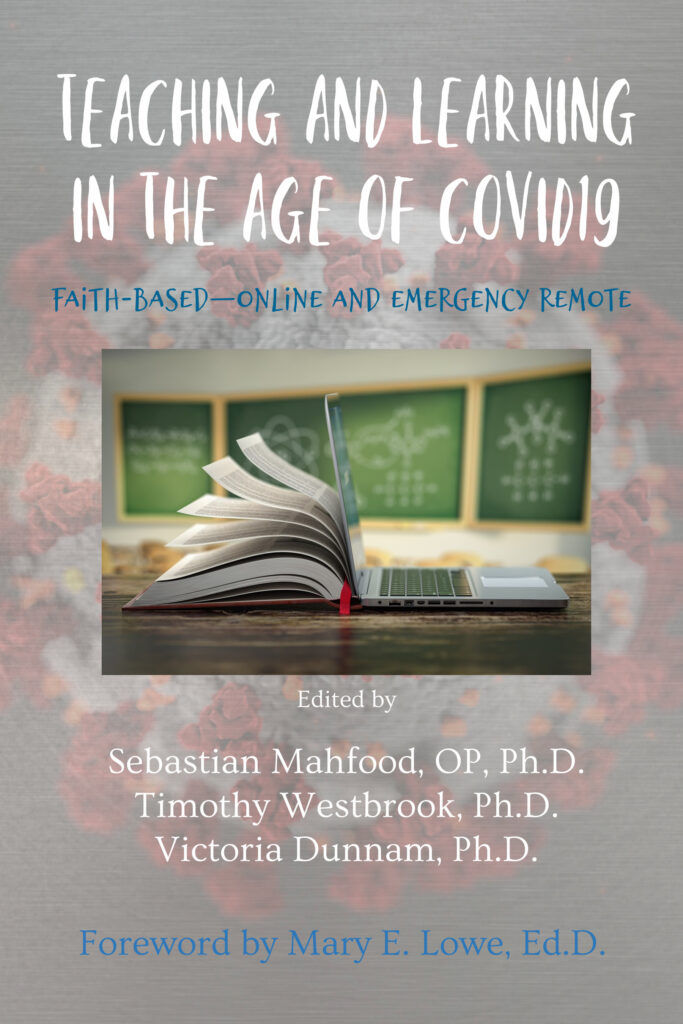 Teaching and Learning in the Age of COVID19: Faith-Based — Online and Emergency Remote
Ed. by Sebastian Mahfood, OP, Ph.D.,  Timothy Westbrook, Ph.D., and Victoria Dunnam, Ph.D.
with a Foreword by Dr. Mary E. Lowe
Over the past two decades, a generation of educational technologists and instructional designers have been working in our theological schools across the United States to assist faculty in the use of appropriate technologies within their teaching and learning environments. Originally, the classrooms in which they worked were of the brick-and-mortar kind with faculty and students physically showing up to a certain space within a scheduled time of the week. Increasingly, the classrooms have become of the digital kind with faculty and students meeting in a virtual commons over the expanse of a given week. With the rise of COVID19 in March, 2020, and the subsequent lockdown, faculty were asked to engage their students via Emergency Remote Learning, which required everyone to learn on the fly how to develop and manage a virtual classroom in real time. This book offers assistance to faculty as we continue our work of digitally engaging our brick-and-mortar students.
For more on the Faith-Based Online Learning Directors, which sponsored this collection, visit the group here. 
Paperback $19.95 | Kindle $9.99
CONTENTS AND AUTHORS
Foreword by Mary Lowe
Introduction by Sebastian Mahfood, OP
Engaging the Literature
1. Online Homiletical Pedagogy as Difficult Conversation by Dave Bland
2. Compensation and Ownership: The Current State of Online Course Development at Christian Colleges by Rebecca Hoey and Fawn McCracken
3. Online Doctoral Students at a Faith-Based University: Concerns of Online Education by Kelly Price, Julia Price, and Deborah Hayes
4. An Investigation into the Implications of Dewey's "Learning Situation" for Online Education by Timothy Paul Westbrook, Morgan McGaughy, and Jordan McDonald
5. Teaching Presence (Course Design, Direct Instruction, and Facilitated Discourse) and the Impact on Student Success in Online Learning by Victoria Dunnam
Engaging the Learner
6. Engaging Online Students through Customer Service and Pastoral Care Mentality by Sunday Akin Olukoju
7. Steps toward Equitable Access for Faculty New to Online Learning by Lawrence Hopperton
8. Actively Engaging the Remote Learner by Matthew Boutilier
9. Facilitating Learner-Centered Online Education by Lawrence Hopperton
10. eQuity: Considering "Otherness" in the Online Classroom by Timothy Paul Westbrook
11. Flipped Classrooms: Reshaping the Tyndale Degree Completion Program for Engagement and Learning by Lawrence Hopperton
12. Building an Online Course for the Catholic Distance Learning Network: Teaching Theology and Science Online by Sebastian Mahfood and Michael Hoonhout
Dr. Sebastian Mahfood, OP on Online Teaching
Dr. Timothy Westbrook on Faculty experiences in this period of Emergency Remote Teaching (ERT)
Mr. Rollin Guyden "Expanding your Instructional Toolbox to Engage Students"
Dr Larry Hopperton, Dir. of DL Technology @ Tyndale on Accessibility Issues
Mrs. Phyllis Ennist on Community, Engagement, Belonging in Online Courses
Dr. Stephanie Mahfood presenting on Video Enhanced Observation
Dr. Sebastian Mahfood, OP, on CARES Act and its Impact on Theological Schools
Dr. Sebastian Mahfood, OP, on Flipping Emergency Remote Teaching through Audio and Video Podcasting
Dr. Mark Maddix on Online Learning
Dr. Lester Ruiz on Technology in Theological Education
Dr. Larry Hopperton and Dr. Matt Boutilier on Actively Engaging the Adult Learner
Fr. Sergius Halvorsen on Vulnerability and Trust: Building Communities of T & L
ABOUT THE EDITORS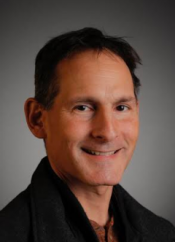 Sebastian Mahfood, OP, Ph.D., has served since 2010 on the faculty of Holy Apostles in Cromwell, CT, after eleven years on the faculty of Kenrick-Glennon Seminary in St. Louis, MO. He has been a Lay Dominican of the Queen of the Holy Rosary Chapter in the Province of St. Albert the Great since 2008. His work in the areas of lay and priestly formation led him to found a Catholic publishing house called En Route Books and Media, which has produced almost two hundred titles since 2014, and an online Catholic radio station called WCAT Radio, which currently hosts over six dozen programs. Dr. Mahfood holds a doctorate in postcolonial literature and theory from Saint Louis University along with several master's degrees in the fields of comparative literature, philosophy, theology, and educational technology.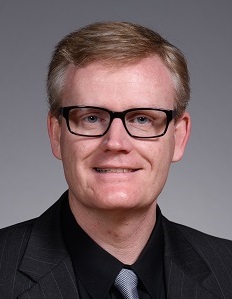 Timothy Paul Westbrook, Ph.D., is an associate professor of Bible and Ministry at Harding University and directs the Center for Distance Education in Bible and Ministry. He has been involved in distance edu-cation professionally since 2005 and has both published and presented on best practices and learning theory as they pertain to online course design. He serves as an executive officer for Faith-based Online Learning Directors (FOLD) and is a member of ACCESS and Society for Professors of Christian Education. Westbrook has earned his M.A. in doctrine and his M.Div. with a concentration in Old Testament from Harding School of Theology. He completed his Ph.D. in Educational Studies at Trinity Evangelical Divinity School.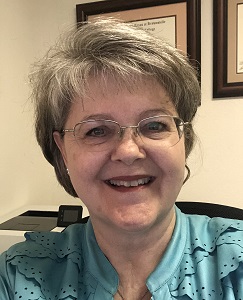 Victoria Dunnam, Ph.D., currently is an Educational Technology Consultant for Union Theology Seminary, a Moodle Administrator, a Quality Reviewer/ Learning Architect for iDesign and is an Instructional Designer and Content Developer for online courses for universities, as well as an adjunct online instructor. She owns and operates Dunnam Consulting. She completed her doctorate from Grand Canyon University with Ph.D. in Psychology with Emphasis on Integrated Technology and Learning, She holds a Master's Degree in Educational Technology from University of Texas in Brownsville and a BBA Computer Science degree from Hardin Simmons University. She is a member of the executive committee for Faith-Based Online Directors (FOLD) organization. Her interests and passion is online learning and creating quality online course design that impacts student's online learning experience.
OTHER CATHOLIC BUSINESS AND EDUCATION BOOKS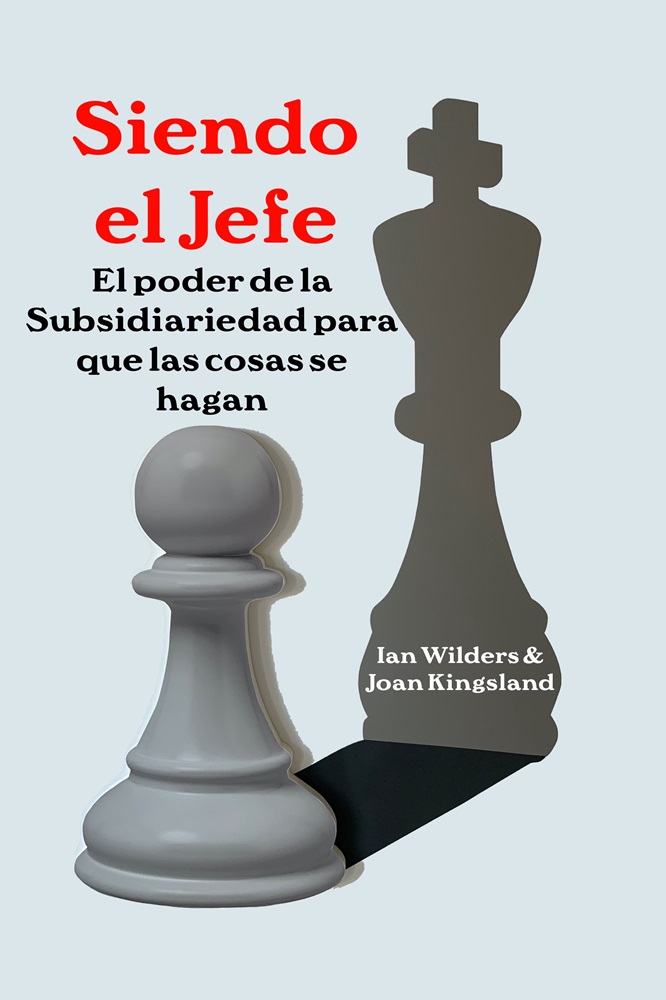 Siendo el Jefe: El poder de la Subsidiariedad para que las cosas se hagan by Ian Wilders and Joan Kingsland Ian es un CEO visionario conocido por defender la subsidiariedad en el lugar de trabajo. En su libro, comparte ideas prácticas y ejemplos reales de cómo este...
read more