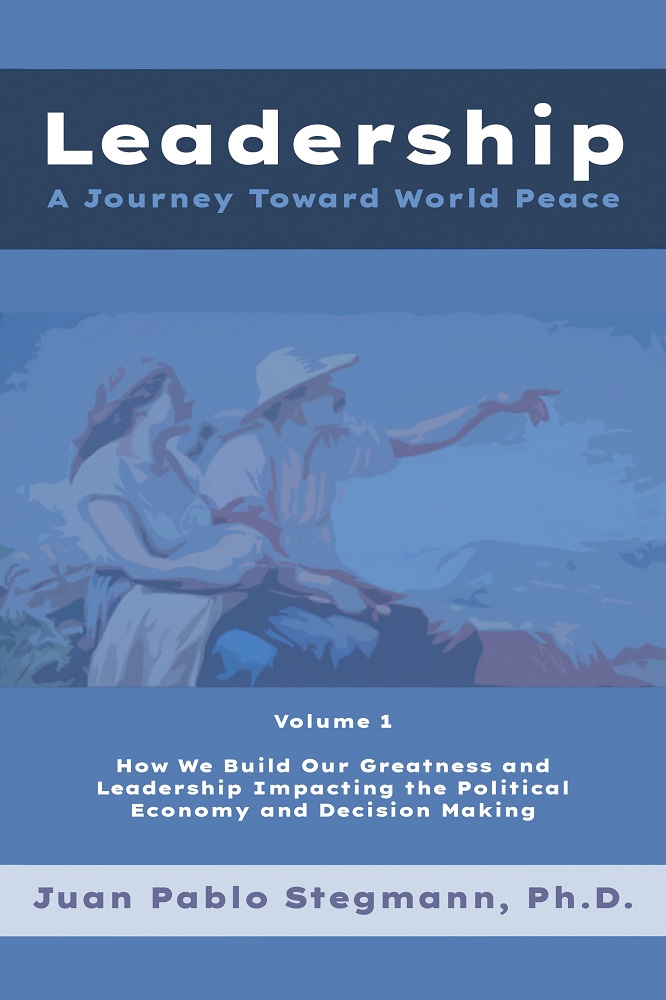 Leadership: A journey toward world peace – Vol. 1 How we build our greatness and leadership impacting the political economy and decision making
by Juan Pablo Stegmann, Ph.D.
Everyone wants to be a leader; however, how do we build our leadership? How can we build leadership with greatness to positively impact our lives and society? How does a leadership culture benefits society? This series invites us on a journey to build greatness and leadership, positively impacting the culture, political economy, and decision-making. It promotes the integration of knowledge, helping to integrate the individual and society, providing an interdisciplinary vision. This work results from a solid research effort supported by more than 800 bibliographic sources and statistical analyses. This volume 1 summarizes the following three volumes discussing how to build greatness and leadership (volume 2), to transform the political economy by promoting economic growth, social justice, social integration and social harmony (volume 3), and to transform decision-making, strategic management, business ethics, and corporate social responsibility, by promoting organizational success and social well-being (volume 4), toward world peace.
Paperback $9.99 | Kindle $9.99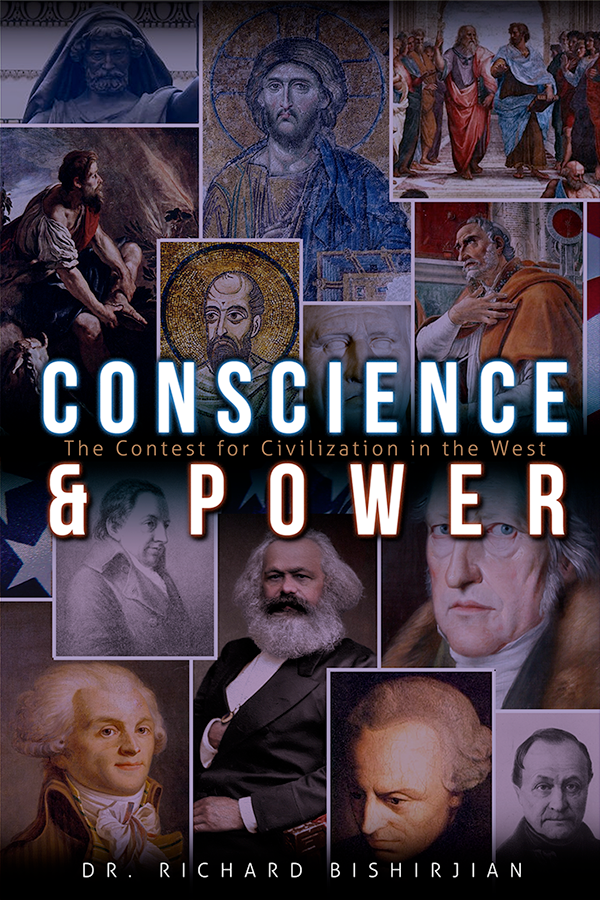 Conscience and Power: The Contest for Civilization in the West by Dr. Richard Bishirjian Conscience and Power examines how civilization in "the West" arose after the fall of the Roman Empire and has grappled ever after with a desire of citizens of nations of Western...
read more