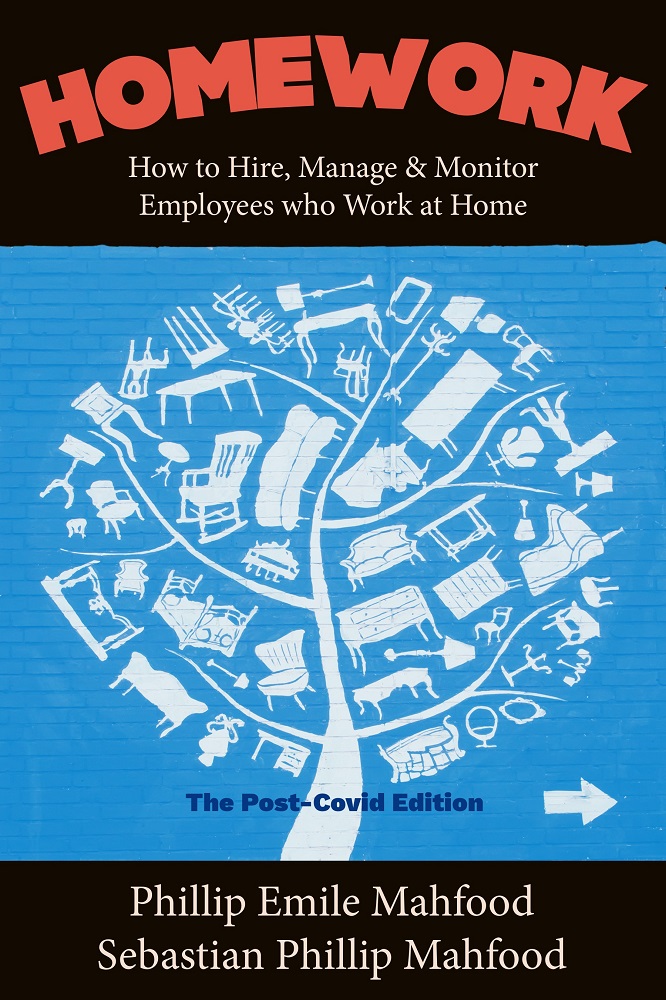 Homework: How to Hire, Manage & Monitor Employees who Work at Home (Post-Covid Edition)
by Phillip Emile Mahfood and Sebastian Phillip Mahfood
Aren't telecommuters just employees who work at home?
In the landmark 1992 edition of Homework: How to Hire, Manage & Monitor Employees who Work at Home, businessman and entrepreneur Phillip Emile Mahfood described three types of telecommuters:
The traditional, work-at-home — either full- or part-time
Those who work in a satellite office
Those who work in a neighborhood center
and asked some important questions concerning them:
While telecommuting is obviously a savings for the employee in terms of the time, expense and pressures of commuting, how does it help the employer?
In Homework, author Phillip Emile Mahfood provides an in-depth analysis of the cost benefits to all involved, and also details an echo-effect in which the benefits to the employee are a boon to the employer and vice versa. A few of the employer's benefits include:
Decreased overhead
A larger, more talented workforce from which to draw
Increased productivity
Increased productivity? Wouldn't there be less direct supervision and, therefore, less accountability among at-home workers?
Telecommuting is about productivity and accountability — not office politics, not the corporate ladder and not "people pleasing." Thanks to today's technology, supervision of home workers doesn't have to be a problem, and with less time wasted in commuting, workers have more uninterrupted, time-on-task hours per day. The guarantee of a productive telecommuting plan is in its method of structuring and implementation.
How does one structure a telecommuting program that ensures productivity and profitability?
Homework shows companies how to implement an air-tight program, covering every aspect from the cost of starting up to managing those who work outside the office. Using case histories of companies that have effectively integrated telecommuting programs, this hands-on guide explores all the key issues:
Positions that lend themselves to telecommuting
Selecting employees who make good telecommuters
Attributes needed for effective telecommuter management
How to prioritize tasks for the at-home worker
How to monitor and measure job performance
Telecommuting as a means of legislative compliance
Organized labor's view of telecommuting
Telecommuting as it relates to a global economy
In this post-Covid edition, Dr. Sebastian Phillip Mahfood picks up where his father left off following an additional three decades of technological development and a world-wide cataclysm that caused for a time the home-basing of a great number of employees in practically every industry, government office, school and college.
Paperback: $19.95 | Kindle: $9.99
ABOUT THE AUTHOR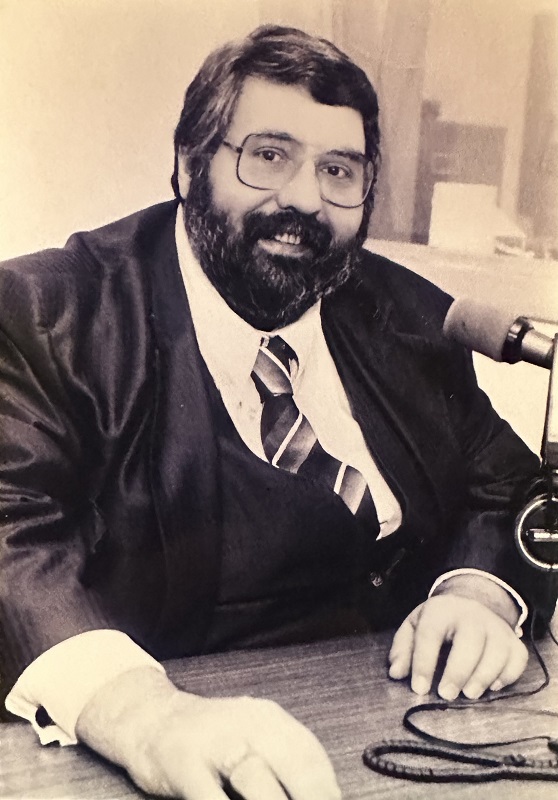 Phillip Emile Mahfood (1947-2004) owned and operated a telemarketing sales company for over three decades and was a consultant specializing in the establishment and management of telecommuting and telemarketing divisions who traveled extensively to conduct seminars on the benefits of teleprocessing.
The author of three business books, including TeleSelling: High Performance Business to Business Phone Selling Techniques and Customer Crisis: Turning an Unhappy Customer into a Life-Long Client, Phillip Mahfood sought to provide business owners with the kind of expertise that became even more greatly needed during the extended Covid-19 homestays as businesses struggled to figure out how to "hire, manage & monitor," in effect, to ensure their businesses could continue to thrive with remotely located human resources, the home-based worker.
ABOUT THE AUTHOR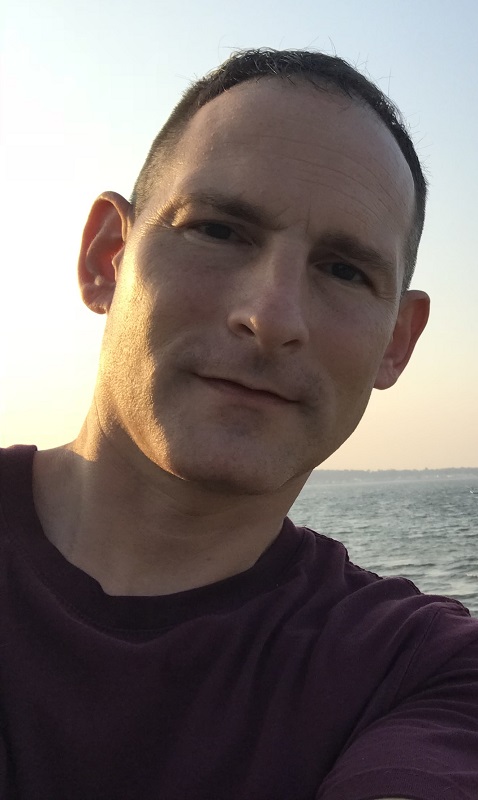 Sebastian Phillip Mahfood was raised in a home of an innovator in work-based methodologies, learning first-hand the secrets of the Arab caravan model of entrepreneurialism under the tutelage of someone who'd have given the most die-hard Phoenician colonialist a run for his money.
Such techniques as he learned from his father enabled him to remotely multiply twenty-fold over the course of a decade the tuition revenues of a small Catholic liberal arts college in central Connecticut relying almost exclusively on a network of home-based faculty and staff. His skills also enabled him to launch a home-based publishing house and radio station and manage the efforts of what is now over two hundred authors and show hosts in a growing Catholic media enterprise.
The wisdom revealed in this book begins with that of Phillip Emile Mahfood and is extended by his son, who has also accomplished through remote work while traveling the globe, four master's degrees following the completion of his doctorate, the establishment of a Catholic Distance Learning Network, and the development of a number of 100% online service organizations.
OTHER CATHOLIC BUSINESS AND EDUCATION BOOKS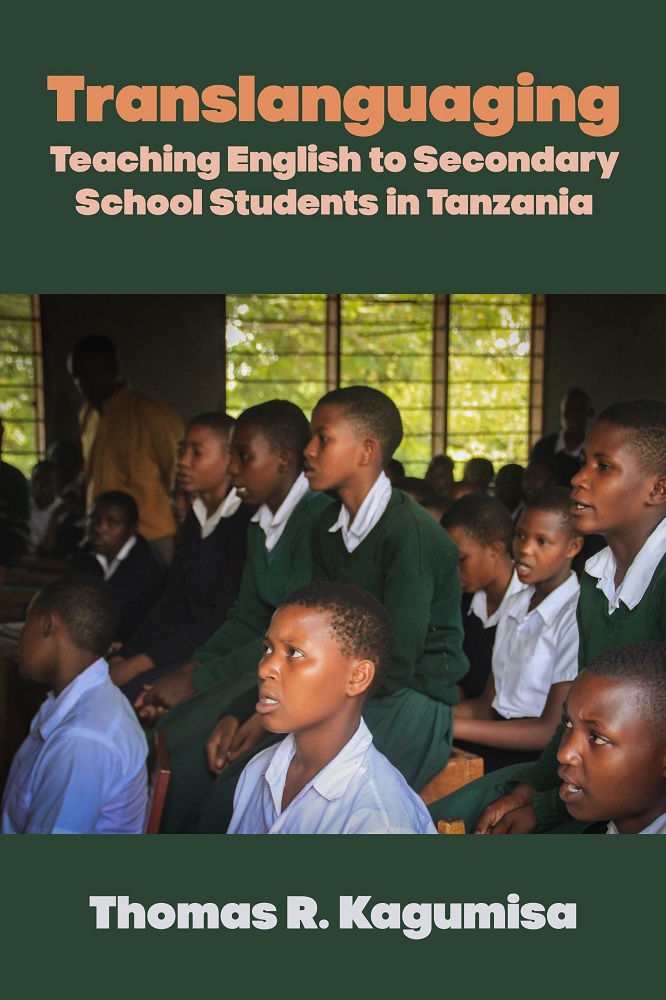 Translanguaging: Teaching English to Secondary School Students in Tanzania by Thomas R. Kagumisa This book is a synthesis of Tanzanian educators' core beliefs and perspectives on the effectiveness of translanguaging strategies in Teaching English as a Foreign Language...
read more